CIRQUE DU SOLIEL TORUK BALTIMORE
Cirque du Soliel Toruk Baltimore
Cirque du Soliel Toruk Baltimore Tickets
We didn't find anything nearby, but here's what's happening in other cities.
There aren't any events on the horizon right now.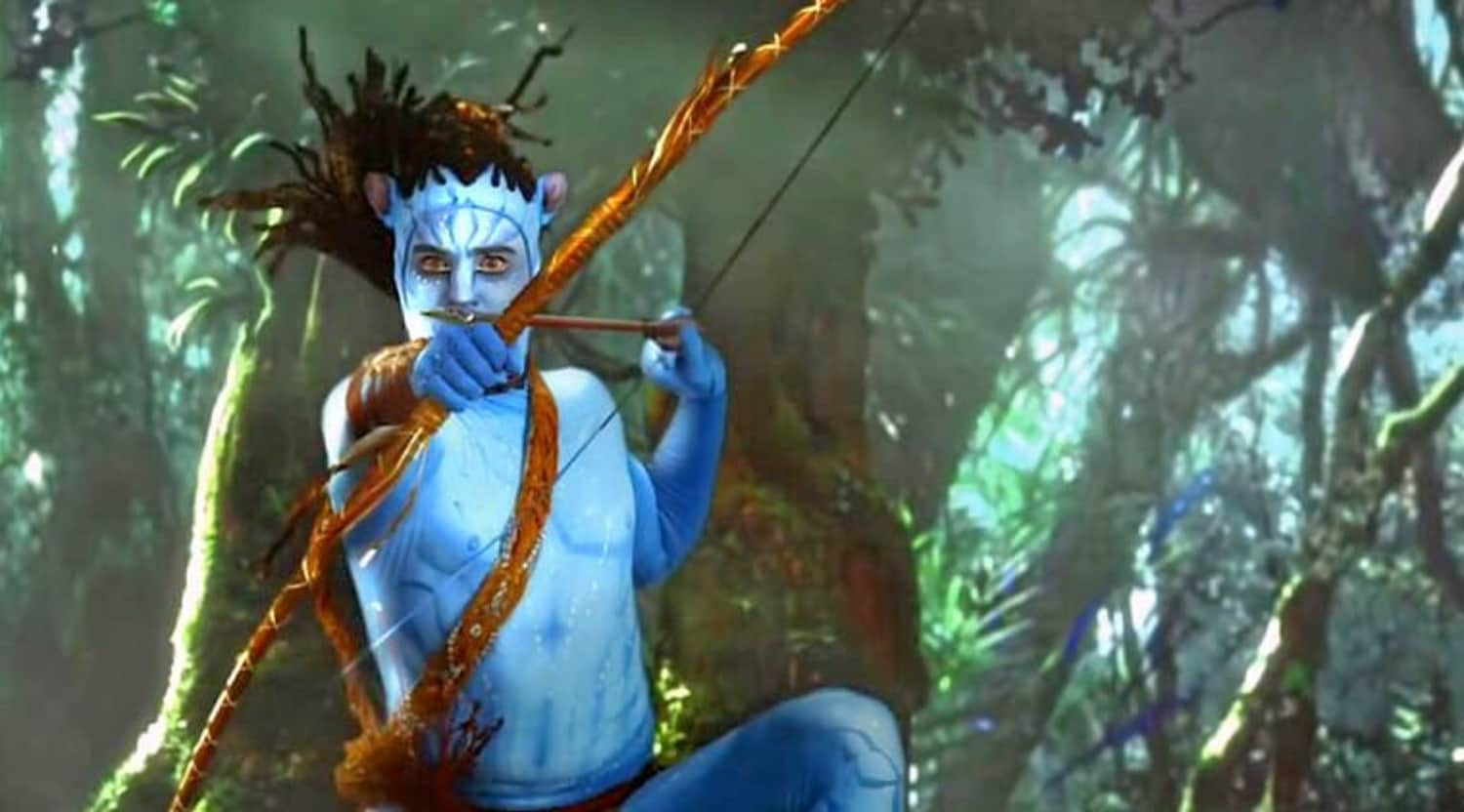 Cirque du Soliel Toruk Baltimore Tickets
Cirque du Soleil Toruk Baltimore Plot
It's hard to believe in an age with so much space exploration just on the horizon that humans are the only ones in the universe capable of sentient life. While it's probable that there are bacteria floating around on Mars that have somehow been able to survive, the search for life on other planets has long fascinated humanity. Outside of the world of science fiction though, there isn't a lot of attention paid to extraterrestrial life outside of the medium of film. Now, as the popular theatrical group Cirque du Soleil embarks on the latest production in their long-running series of shows, you'll have the chance to explore alien planets on the stage as combined with the quality you can expect of a Cirque du Soleil performance. If you're thinking about getting yourself out to the theater this weekend to see the latest show from Cirque du Soleil, you're not going to want to miss out on any of the excitement headed your way when Cirque du Soleil Toruk opens next near you! Diverging from the normal way that Cirque du Soleil runs their shows, large-scale puppets are utilized in this production to introduce you to Toruk, Ralu, Entu, Tsyal, and The Storyteller in this exciting production that pulls its backstory from the popular film Avatar! James Cameron's 3D animated film that's now considered a classic has been adapted to be entwined with the amazing performances that the cast of Cirque du Soleil brings to every stage performance, so hurry and get your tickets early to be a part of the fun when Cirque du Soleil Toruk opens next near you!
Cirque du Soleil Toruk Baltimore Schedule
If you're thinking about taking your weekend's plans into your own hands and push forward to share the show you had in mind with your friends, take a look at the many options you'll have for this weekend's entertainment when you have the chance next to enjoy Cirque du Soleil Toruk on the stage next at the one of the amazing venues in your area at the Royal Farms Arena in beautiful Baltimore, Maryland! While only a handful of fans have had the chance to enjoy this production on the stage so far, you're in a unique position to get your tickets early so that you don't have to miss out on a single second of all of the excitement waiting for you on the stage in this production! Whether you enjoyed the original film Avatar or not, the characters that appear in this show well represent the Na'vi people that live on the planet Pandora. If you're seeking to learn about foreign cultures, strange practices, philosophies, and more that comes with a separate culture, make sure that you head out to pick up your tickets in advance to see Cirque du Soleil Toruk while you still have the chance to find tickets! Just make sure you move quick because there's no telling how quickly a show this popular is bound to sell out, so get your tickets early today while you still can!
Cirque du Soleil Toruk Baltimore Cast
If you've ever tried to get in to one of the many popular Cirque du Soleil shows currently on the stage, chances are you've reached some issues at some point when it comes to getting the tickets you need. With hits like Amaluna, Criss Angel Believe, Corteo, Iris, Ka, Kooza, Kurios, La Nouba, The Beatles LOVE, Michael Jackson ONE, Mystère, "O", Ovo, Quidam, Joya, Totem, Varekai, Zarkana, Zumanity, and more drawing in fans all over the country every day, it's easy to see why it can be hard to find tickets sometimes to these exciting shows. But if you're looking to have bragging rights with your friends that are Cirque du Soleil fans, just be sure you get your tickets early so you can see all of the Na'vi brought to life on the stage when Cirque du Soleil Toruk comes to a venue near you!
Cirque du Soleil Toruk Baltimore Author
Looking to add some excitement in your life that'll make you feel like a kid again? Everyone has fond memories of the circus growing up, heading to a semi-rural spot just outside of town where the Big Top has been erected and filled with curiosities. While the traditional circus was a hodge-podge of animal performances, acrobats, clowns, and more, the modern circus has evolved to take on a far different tone. With companies like Cirque du Soleil moving towards creating a circus show for the modern age and setting the backdrop of the Big Top to a fun narrative that will hold the attention of fans for the duration of the show, it's easy to see why they've been so successful! Come and see what the modern circus has become by purchasing the tickets that you'll need to head out to the theater by logging on to StubHub so that you'll be able to attend Cirque du Soleil Toruk's next performance while you still can! As the creator of Cirque du Soleil, Guy Laliberté has had the great opportunity to seek out new shows from every corner of the entertainment world that will be sure to appeal to his fans. Eager to transform the world of the circus from the stuffy image of the Big Top that proliferated around the country at the turn of the century, Guy Laliberté joined forces with award-winning director James Cameron to create the basis for a show centered around one of Cameron's most popular works. After enlisting writer and director Michel Lemieux and Victor Pilon to try their hand at crafting this show, Cirque du Soleil Toruk is finally ready to delight and impress the many eager fans hoping for their chance to see the latest production from Cirque du Soleil on the stage! Come and celebrate the weekend the right way by getting your tickets in advance to enjoy Cirque du Soleil Toruk while you still have the opportunity! Don't miss out, buy your tickets while you can still find them!
Cirque du Soleil Toruk Baltimore Trivia
Q: What popular director was enlisted to aid in bringing his vision to the stage based on one of his most popular films?
A: The director enlisted to help in bringing Cirque du Soleil Toruk to the stage was none other than James Cameron.
Q: What film directed by James Cameron would become the basis of the hit stage production Cirque du Soleil Toruk and take the theatrical world by storm?
A: The film that Cirque du Soleil Toruk is based on is none other than Avatar.
Back to Top
Epic events and incredible deals straight to your inbox.