There aren't any Events on the horizon right now.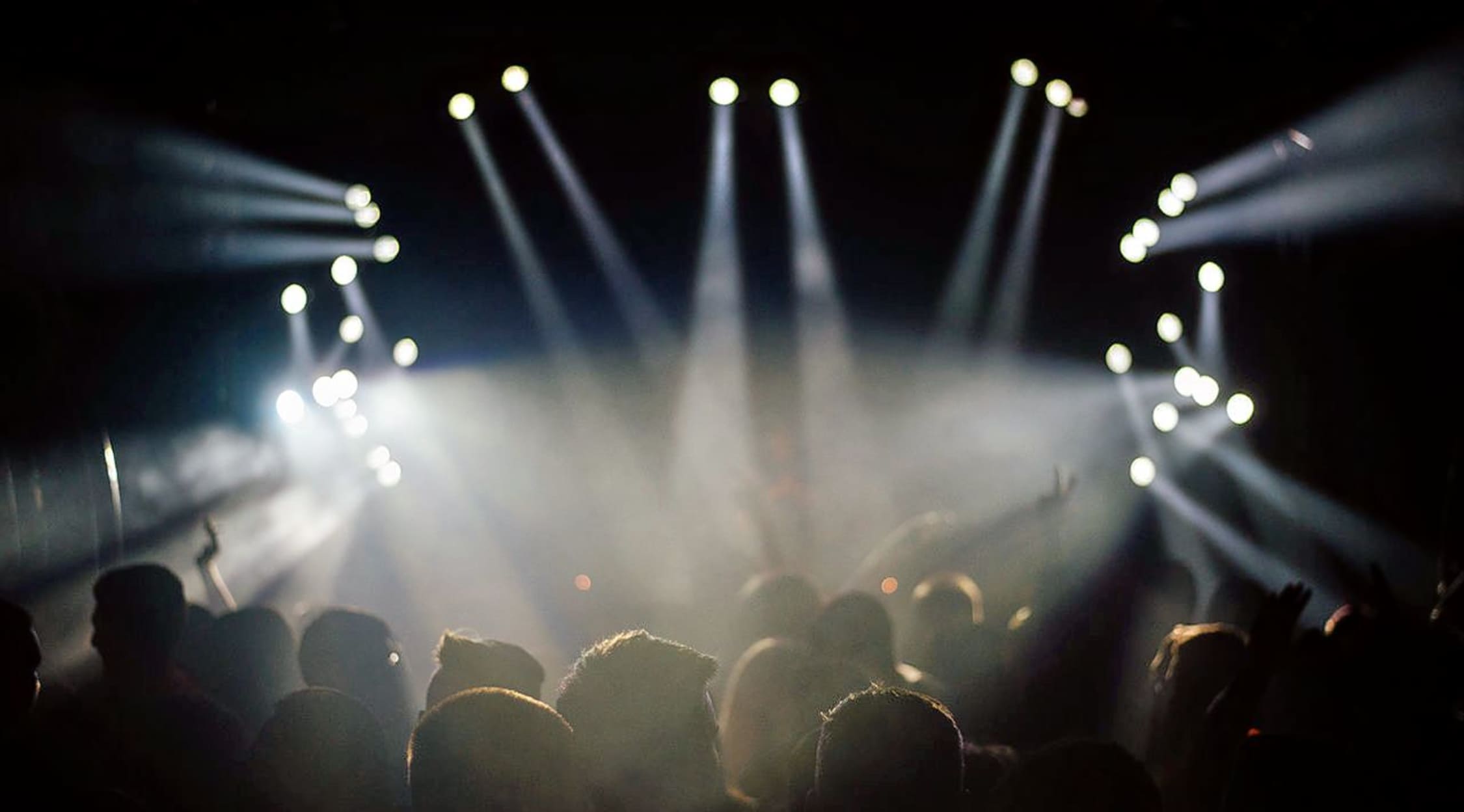 Stocksy
City of Sound Tickets
City of Sound – The 2016 Tour
City of Sound's pioneering experimental and progressive rock always makes for one of the most hard-hitting shows in the Midwest. Whether they are playing at Minneapolis' own venues or other locations across the U.S., City of Sound crank up the energy to bring an unforgettable show. Come on out to 7th Street Entry this January to celebrate the release of City of Sound's EP, Rebirth! Get your tickets today.
About City of Sound
Since 2006, City of Sound have been through almost everything under the sun. From seizures to side projects, from alcohol and drugs to treatment, they have finally been reborn into an act that is much more meaningful and focused. The group has issued a pair of self-produced full-length albums, and they are about to drop a six-track EP that's packed with energy and emotion. The music was recorded in concert at the Terrarium on an icy day in Minneapolis in 2015. Rebirth is a reference to City of Sound's past and a hint of what is soon to come. On January 22, 2016, they will be celebrating the release of the Rebirth EP on digital and 12" vinyl at 7th Street Entry.
Rare is the act that sticks together through thick and thin, but that's just what City of Sound have done. This Minneapolitan progressive-experimental rock band have been on the scene for almost ten years. The four-piece – consisting of Braden Dickie, Jeremy Kindvall, Levi Merry, and Danny Morrison – issued L'implosion in 2009 and Creature in 2012. They have built a cult fanbase for their headlong live shows.
The outfit's newest release, the Rebirth EP, finds the guys of City of Sound more confident, energetic, and driven than ever in both trajectory and style. With any luck, this under-the-radar rock band will find their way into the mainstream.
Frontman Morrison first got into music when he started playing guitar at the age of 12. He formed a punk group right away, and he has been in bands ever since. He never planned on being the lead singer of a band, but when he distributed the first roles over a middle school lunch table, that's what he got. The members of City of Sound go way back – Merry and Morrison went to high school together, and Morrison, Kindvall, and Dickie played in a church band together as teenagers.
Morrison is the band's main lyricist, and he also writes about half the music. Kindvall is the other main composer of the band. As far as lyrics go, Morrison finds himself returning again and again to life's hardships and relationships. Other times, he lets his imagination run wild, so not all the songs are biographical.
All of the members of City of Sound grew up in Minneapolis. They have been in a band together for ten years, and for a long time they didn't take advantage of the city's culture in order to reach out to people and to grow as a band – like many rock outfits, they were more interested in partying. For their Rebirth EP, they have been a lot more focused, and they have tried to get their music as much exposure in the Twin Cities as possible. They also took on a heavier touring schedule in the summer of 2015. While Minneapolis has generally been good to City of Sound, the band is ready to tap into wider networks and inspirations.
City of Sound is more than just a hobby or a way of release. It's something out of which they are making a career, and they will always be working on their music together. Although the band does not yet have the resources to make their music a full-time occupation, they hope that this will soon be the case. Back when they started, being in a full-time band was their main goal. For the last year, they have been making a serious attempt to fully devote themselves to their music. If the Rebirth EP gets a good response, they will eventually make a follow-up. Making enough money through music is any band's dream.
The best parts about being in a band is getting to play together with your friends for a real audience and creating something new. The most stressful and least enjoyable aspect of band life is working with other people. The members have to depend on each other, and gathering the funds to record in a studio can be frustrating. A lot of times, the members have differing opinions, but they always work it out in the end. Overall, they feel that they have all grown up together, both as people and as musicians.
Their Rebirth EP is different from their earlier releases because it's much shorter – a mere six tracks. Their previous two albums were nine and 12 songs long. As far as the music itself goes, their first two albums are complex, with lots of layers and lots going on – maybe too much going on in some spots. On Rebirth, they recorded the entire set at the same time in one room. It's hard-hitting, straightforward rock. Morrison had always wanted to title the EP Rebirth because he was in a place where he felt like he was rediscovering himself and starting over. It came to mean so much more to the band after some of their members had undergone major changes in lifestyle, as well. Overall, rebirth is something that everyone can relate to: the constant cycle and recycle of life.
Previous Hits
City of Sound have released two albums: L'implosion (2009) and Creatures (2012).
Trivia
All of the members of City of Sound currently have full-time day jobs. Danny Morrison is a painting contractor. The other members work delivering pizza, bartending, and in an office.
The City of Sound Concert Experience
Get ready for the most unique and high-energy concert experience you can find in the Midwest today. City of Sound are back to celebrate the release of their third record, the Rebirth EP. They will be playing this hot new material in addition to their classic fan favorites. Whether you are a fan of experimental rock or of the Minneapolitan music scene in general, the City of Sound concert experience will blow you away. Don't miss out on your chance to see City of Sound live and in the flesh!
Back to Top
Epic events and incredible deals straight to your inbox.