There aren't any Events on the horizon right now.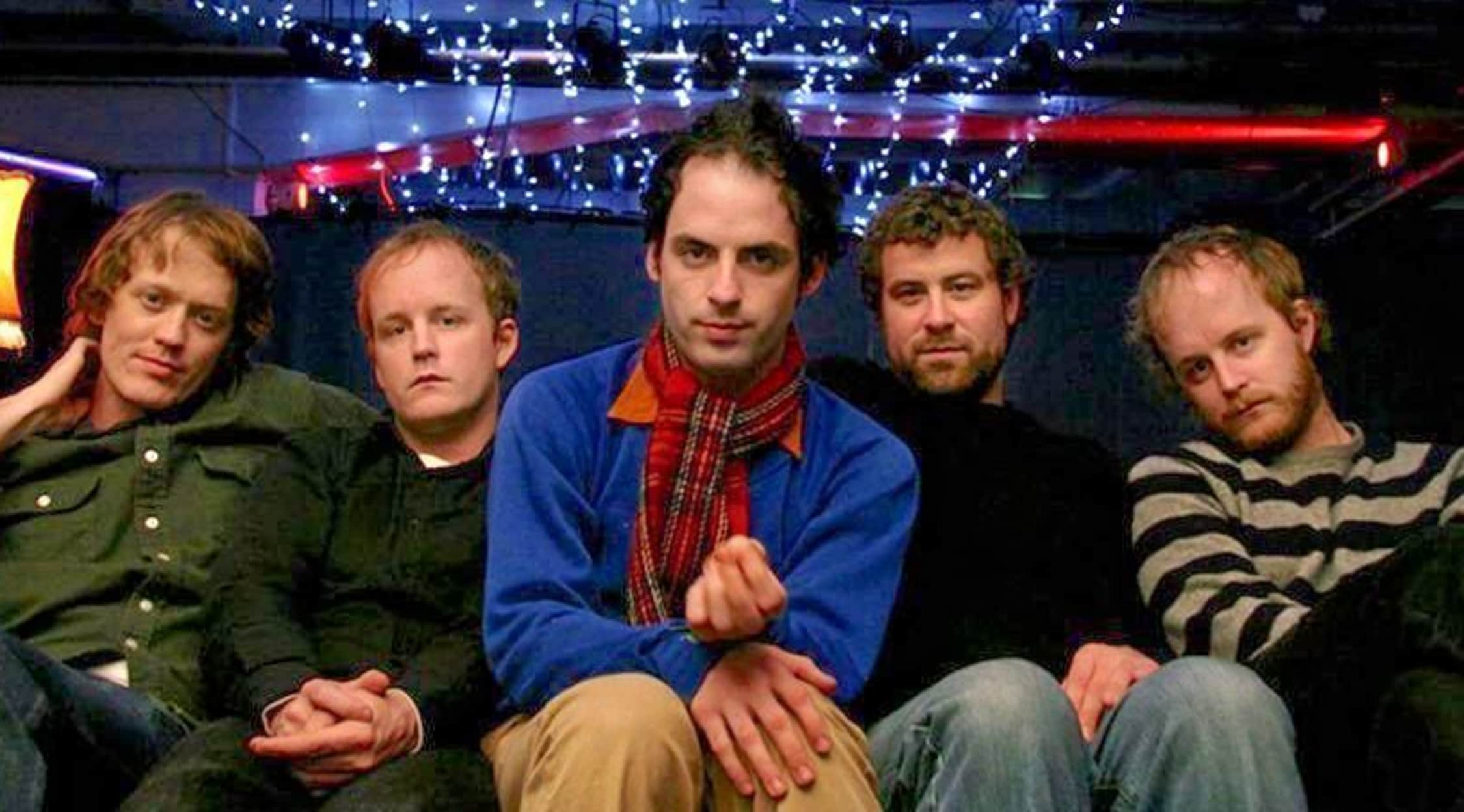 Rovi
Clap Your Hands Say Yeah Tickets
Clap Your Hands Say Yeah Concert Schedule
Philly indie rockers Clap Your Hands Say Yeah are leaving the studio and seeing some daylight all across the globe, in preparation for the release of the forthcoming Only Run album, their fourth full length. Don't see them in your area? Keep up to date on all your Clap Your Hands Say Yeah concert needs right here, at StubHub.
Whether you catch them playing their infinitely intimate Living Room Shows in Europe or packing the loudest amphitheatres at legendary spots like the Williamsburg Music Hall or Triple Rock Social Club, CYHSY is a band you do not want to miss. Tickets go fast, so get yours while you can.
About Clap Your Hands Say Yeah
Based out of Philadelphia, CYHSY formed their brotherly band between 2004-2005 and would play some of their first shows around New York City. The band would originally be formed by five members - Alec Ounsworth, Sean Greenhalgh, Robbie Guertin, Lee Sargent and Tyler Sargent. They would be one of the first bands to capitalize on the internet music phenomenon where they would get most of their early exposure to fans and critics alike. A Pitchfork Media review would be the catalyst that would get CYHSY rolling, with them signing a recording deal by the end of 2005 with United Kingdom based label Wichita Recordings.
The band would start touring internationally, hitting all the biggest stops including legendary Chicago festival Lollapalooza. After releasing their second successful album in 2007, the band would venture into other projects, including the charity organization Yellow Bird Project, a 2008 venture into film, and hit the rounds playing late night talk shows. Some members would branch out into solo and other collaborative works, keeping themselves busy during the buildup to the 2011 release of their third album. Their third album would be accompanied by a worldwide tour hitting the UK, Europe, Japan, and Australia.
Amidst all their success, CYHSY would face uncertainty with lineup changes, eventually leaving the band with just two of their original five members - Alec Ounsworth and Sean Greenhalgh. The duo would trudge on, completing their next album slated for release in mid 2014.
Previous Hits
The band would burst onto the scene in 2005 abetted by the internet music phenomena which allowed them to gain exposure without a label. Their debut self titled album Clap Your Hands Say Yeah would be a huge success, garnering a 9/10 from Pitchfork Media and given the accolade as one of the most important records of the decade by NPR. The album would be carried by breakout singles "Is This Love?", "In This Home on Ice" and "The Skin of My Yellow Country Teeth", with the latter being featured on NBC's the Office as well as in the movie The Art of Getting By.
The bands follow up would be promoted by Wichita Recordings, and would drop in the first half of 2007. Some Loud Thunder would debut at #47 on the Billboard 200 and its most well known single, "Satan Said Dance", would be considered by Rolling Stone magazine as one of the most important songs of 2007.
Hysterical, their third full length, would be released to much acclaim in 2011 after a four year recording hiatus. Uncut would give the album 4 stars, and the singles "Same Mistake" and "Maniac" would become CYHSY fan favorites. The bands forthcoming album, under a slightly thinner lineup, is expected to be an exciting and fresh direction for the band.
Trivia
In CYHSY's early days, music legends David Bowie and David Byrne would be spotted at their shows. The publicity from such famed rockers enjoying CYHSY helped fuel the growing fire of CYHSY's popularity.
In a farewell email, Tyler Sargent would give his reason for ending the band: he was considering a 2016 presidential bid. Is he serious? Probably not. Did he leave the band amicably? Probably so.
The Clap Your Hands Say Yeah Concert Experience
Get ready! As the band makes their way on stage, be ready to experience one of the most important alt rock bands of the last decade. CYHSY is constantly pushing the limits of alt rock, and their shows are no different. Whether you're singing along with classic hit "The Skin of My Yellow Country Teeth" or enjoying whatever new tracks they've cooked up from their newest album, seeing CYHSY is an opportunity you will not want to miss. Grab your tickets today!
Back to Top
Epic events and incredible deals straight to your inbox.