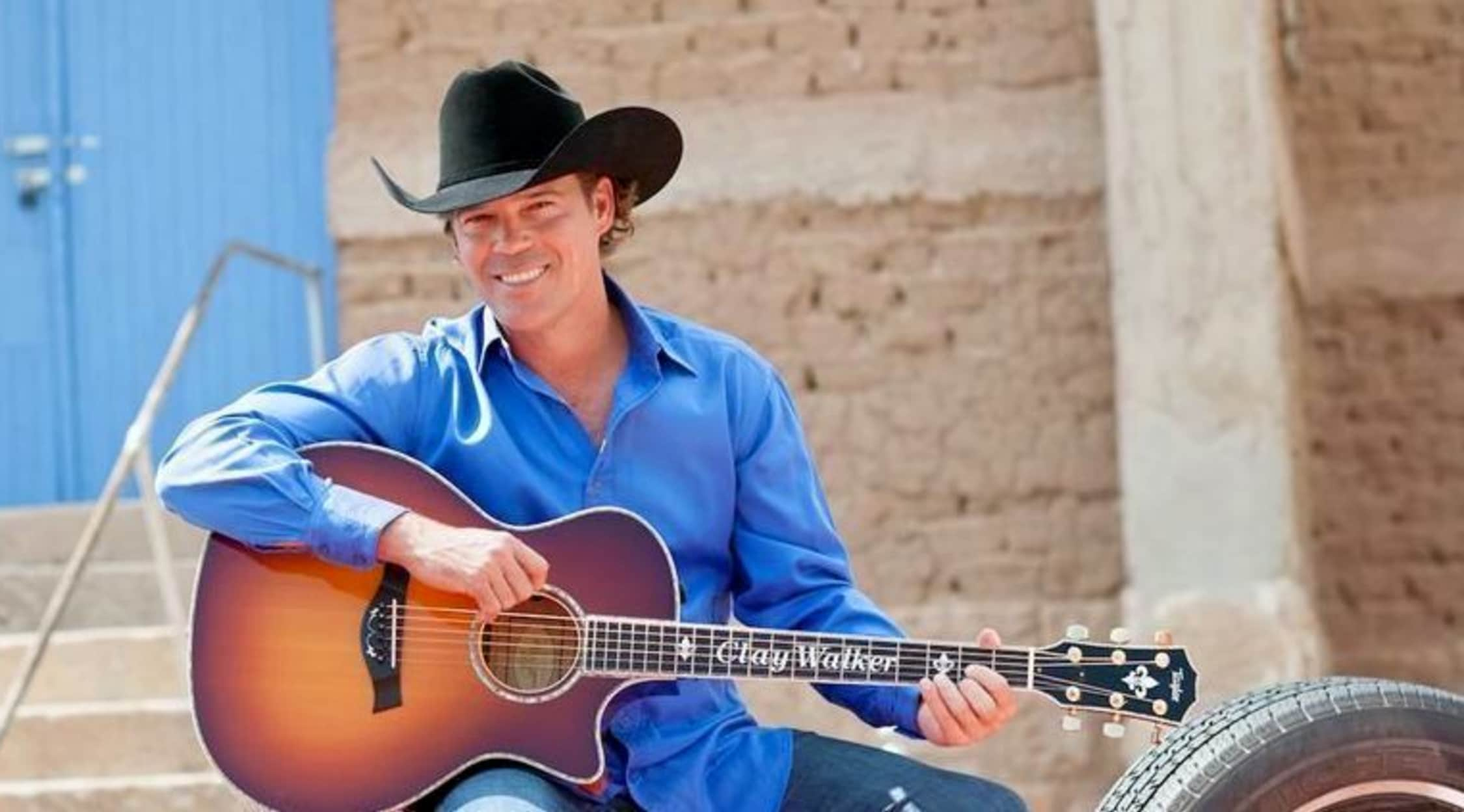 Rovi
Clay Walker Tickets
Clay Walker Tickets
Ernest Clayton Walker, Jr. hails from Texas, something his silky, rich vocals cannot hide. He was first noticed in mainstream country in 1993 when his single "What's It To You?" was released. It quickly climbed to No. 1 on the Billboard Hot Country charts. He followed up with "Live Until I Die" in 1994 from the same self-titled debut album. In all, Clay Walker has produced 11 albums, including a greatest hits compilation and an album of Christmas songs. Of those, his first four albums were all certified platinum by the RIAA. Of his 30 charted singles, six have made it to No. 1.
A Singer and a Fighter
Clay Walker's father gave him his first guitar when he was 9. He began participating in talent competitions when he was 15, and by age 19, he was performing gigs at local bars. In 1996, Walker was diagnosed with multiple sclerosis. His doctors told him he would have eight years left to live at most. With lifestyle and dietary changes, he has far surpassed those predictions threefold. He has since helped charities raising money to increase awareness of MS. He even formed his own charity, Band Against MS, in 2003, and in 2008, he was given a humanitarian award for his efforts.
Where can I buy Clay Walker tickets?
Purchasing your tickets at StubHub is the safest and easiest transaction. Backed by a FanProtect guarantee, you can feel confident buying tickets at StubHub.
What are some of Clay Walker's awards and achievements?
Clay Walker has been nominated for a number of awards by the Academy of Country Music and the American Music Awards. In 1993, he won the Radio & Records award for Best New Male Artist, and in 1995, he won the Country Song Roundup award for Best New Male Vocalist. Walker has released over 30 singles, and every one has charted on the Billboard Hot Country Songs. Of those, six have peaked at No. 1.
What is a Clay Walker setlist like?
You will hear a good mix of old favorites and newer tunes with a few cover songs mixed in for fun. Some of Walker's songs include, "Long Live the Cowboy," "Live Laugh Love," "This Woman and This Man," "Dreaming With My Eyes Open," "Rumor Has It," "She Won't Be Lonely Long," "Then What," "If I Could Make a Living," "She Gets What She Wants" and "Your Love Makes Me Wanna Stay." You might catch a cover of Lynyrd Skynyrd's "Sweet Home Alabama," the Steve Miller Band's "The Joker" or Otis Redding's "Hard to Handle."
What can I expect from a Clay Walker concert?
You can expect high energy from the crowd waiting to hear old favorites and eagerly looking forward to new Clay Walker hits. Walker is dedicated to his fans and always give 100 percent thanks to his zealous work ethic. There will be mention of his Band Against MS charity, some fun cover songs and a lot of singing along. He has been referred to as truly connecting with his audience while keeping a low profile.
Who are Clay Walker's greatest influences?
Clay Walker's music style is no doubt country, but it is also influenced by R&B. He cites performers like Bob Seger, James Taylor and George Jones as his greatest influences.
Will Clay Walker tour in 2019?
Yes, he will be touring with a full schedule in 2019. You can catch him headlining solo performances or collaborating with artists like Lonestar and 3 Doors Down.
Will Clay Walker perform in a city near me?
With a full tour schedule, you can expect Clay Walker to visit a town near you. He will be playing in places like The Cove at Cal Expo in Sacramento, Calif., Penns Peak in Jim Thorpe, Penn., Arena Theatre in Houston and Philip S. Miller Park in Castle Rock, Colo.
Back to Top