We didn't find any Events nearby, but here's what's happening in other cities.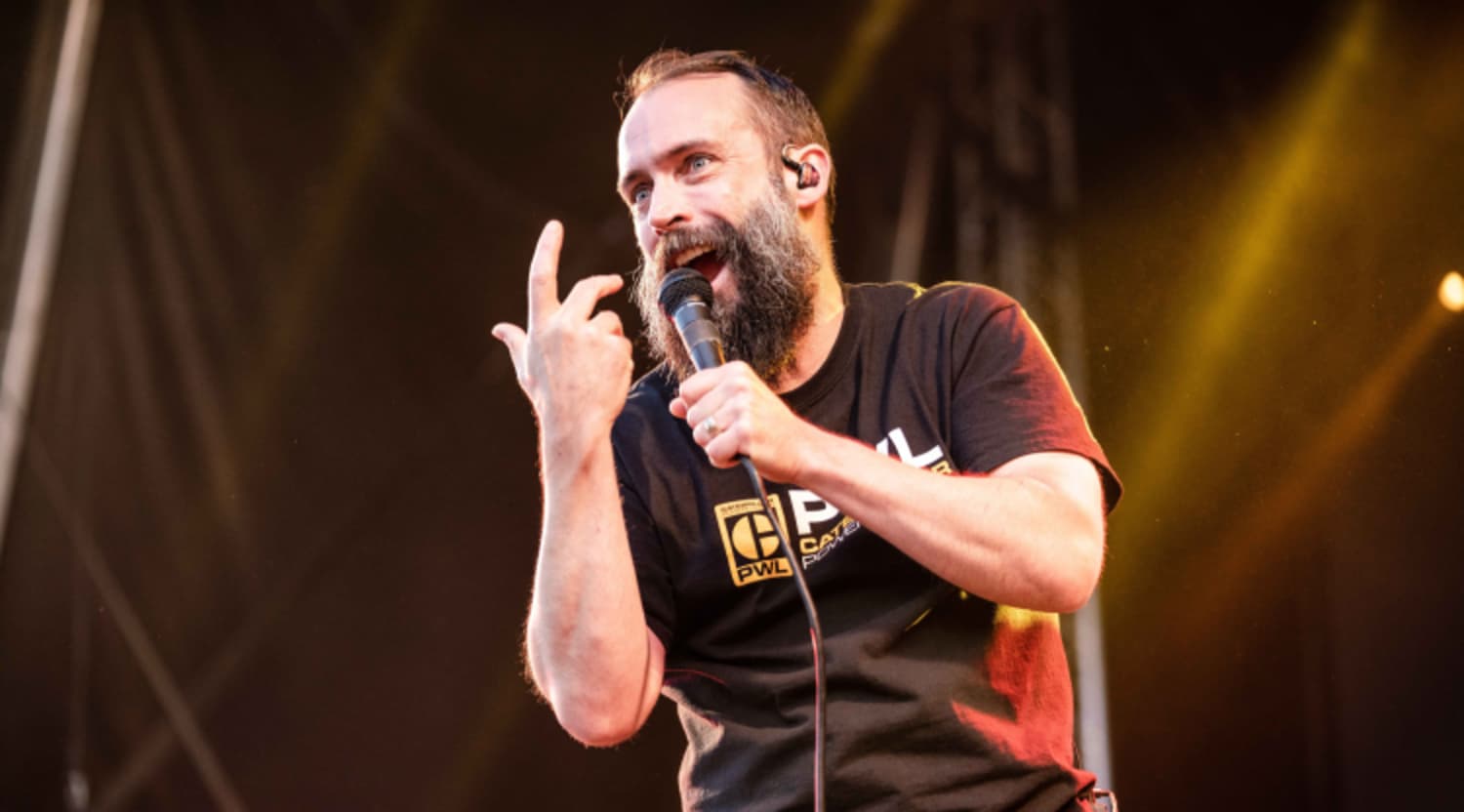 Zuma
Clutch Tickets
Clutch Tickets
Clutch is a rock bank from Maryland that has an interesting stage presence and a range of vocal and instrumental talents that wow crowds and have created a cult-like following of fans. The hard rock band was created in 1991 and has released more than a dozen albums. Clutch debuted its first album in 1993. Speedway League was followed by a self-titled, sophomore album that finally gained the rock band mainstream attention. The band blends metal music with vocals that are inspired by Faith No More with elements of funk that are similar to the style of legendary rockers like Led Zeppelin.
Book of Bad Decisions Created in Three Weeks
Clutch has been creating stone-cold rock classics since the early '90s. The band draws inspiration from huge bands like Faith No More and Led Zeppelin, but its sound is organic. The members of Clutch are able to create an original sound mostly because the band writes its own lyrics and songs. Book of Bad Decisions was recorded in Nashville, Tenn., in just three weeks. The record producer, Vance Powell, is a four-time Grammy Award winner who has worked with other bands, including The White Stripes, Arctic Monkeys and Seasick Steve. Powell was referred to the band by country music superstar, Chris Stapleton.
Where can I buy Clutch tickets?
Buy Clutch tickets to a concert in your town at StubHub. StubHub makes it fast, easy and secure to buy concert tickets for concerts, music festivals and shows at local bars.
Who are the members of Clutch?
Tim Sult is the lead singer of Clutch. Other band members include Dan Maines on bass, Jean-Paul Gaster on drums and Neil Fallon on rhythm guitar, keyboard and backup vocals. The group went to school together at Seneca Valley High School in Germantown, Md. Neil Fallon is the only member of the band who was added after it was created. However, he was a lifelong friend of other bandmates.
Who does Clutch tour with?
Clutch does a variety of tours and festivals every year. The rock band is known to tour with Killswitch Engage, Dropkick Murphys and Graveyard.
Is Clutch coming to a town near me?
In addition to headlining and co-starring on tours, Clutch also participates in a variety of music festivals throughout the spring and summer months across the country. The band has performed in Bethlehem, Penn., Asbury Park, N.J., Columbus, Ohio, Pittsburgh, Penn., Las Vegas, Nev., Charlotte, N.C., and Sacramento, Calif. Internationally, the band has many dates planned in Germany, France, Spain and the UK.
What are the best Clutch songs?
The biggest Clutch fans will tell you that every song from the band is or will be a classic hit, which makes narrowing the list of the best Clutch songs hard to do. However, in terms of sales and airplay, the following are the most popular Clutch songs: "Binge and Purge," "Careful with the Mic," "Cyborg Bette," "Electric Worry," "The Regulator," "Spacegrass," "Noble Savage," "Burning Beard," "The Mob Goes Wild" and "Unto the Breach."
What can I expect at a Clutch concert?
A concert can change its vibes depending on the feel of the venue, the crowd and how members are feeling together. However, one thing everyone can count on when they attend a Clutch concert is intensity. The hard rock band can go from tearing up a joint with heavy metal beats and vocals to getting the crowd singing along when it plays a funky blues jam. When Neil Fallon grabs the microphone and starts howling like a blues legend, the crowd takes notice. It's not Fallon's only talent, either. He can also find his inner John Fogerty and make the crowd swoon with his deep voice.
Back to Top
Epic events and incredible deals straight to your inbox.