There aren't any Events on the horizon right now.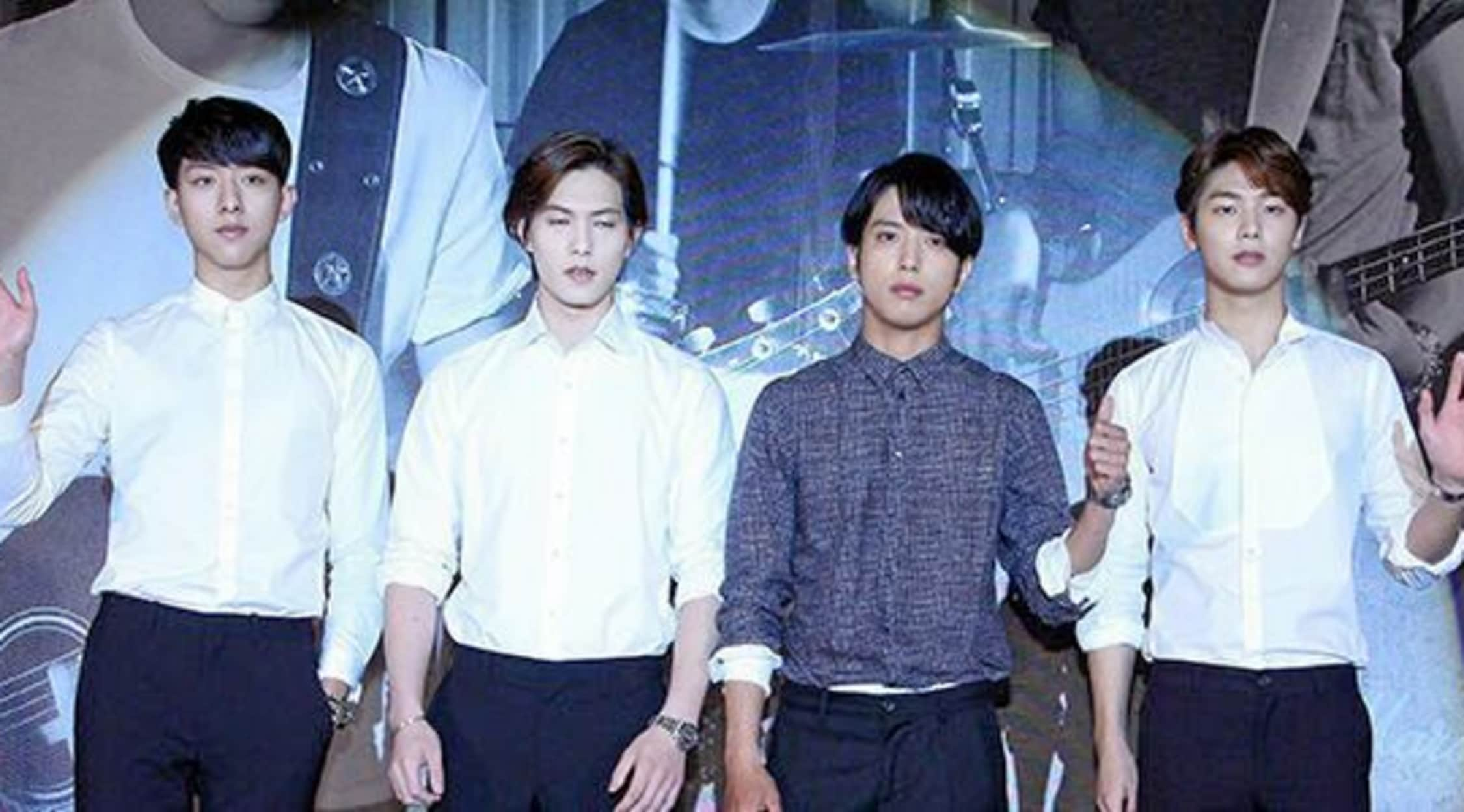 Alamy
CNBLUE Tickets
K-Pop Gets a Rock Injection with CNBLUE
When CNBLUE announces that it's 'time to get crazy', the thousands of fans gathered to see them perform live know that they are in for something special. The South Korean rock band is fast breaking the soft pop stereotype with their Blue Moon concert tour, which has now set its sights on the Americas after having an amazing run across the rest of the globe in 2013.
Band
CNBlue is made up of four hugely talented individuals, all in their early 20s. The lead vocalist and guitarist is Jong Yung-hwa; he's the face of the group, is a skilled rapper and beat-boxer and writes many of the band's songs. In addition to his musical career, Jong is also an actor, having appeared in four TV series and several variety shows. Guitarist and back-up vocalist, Lee Jong-hyun collaborates with Jong to compose many of the songs for the band. In December 2013, Lee and another South Korean, named Juniel, formed a duo known as Romantic J and released a mini-album, "Winter." Lee is also an actor, having appeared in the hit Asian movie "Acoustic." Kang Min-hyuk, the band's drummer, is also an actor, starring in a hugely popular Korean drama entitled "The Heirs." Kang manages to find time to star in the series around his hectic CNBlue recording and touring schedule. Finally, Lee Jung-shin is the band's bass guitar player and part-time rapper. Lee, the youngest member of the band, has a second career as a fashion model and is highly sought-after throughout Asia in this capacity.
Breakthrough
CNBlue began performing on street corners and clubs throughout Japan in 2009. Initially they struggled to gain traction, with their first album failing to chart. It wasn't until they moved back to South Korea that they began to develop a popular following. Under the management of FNC Entertainment, they were able to mould a definite image, which was capitalized on with a slick marketing campaign designed to firmly implant the boys as teen idols. Their big break came in January 2010 with the Korean release of their mini-album "Bluetory." Consisting of five tracks, the single "I'm A Loner" raced up the charts, peaking at No. 2 on the Gaon chart. CNBlue had arrived!
Hit Albums
CNBlue's fourth album, "What Turns You On?" was released on Aug. 28, 2013 and peaked at No. 2 on the Oricon charts. This followed on the back of their most successful album, "Code Name Blue," released a year earlier, which topped the Oricon chart in its first week of release. The first single from "Code Name Blue," "In My Head," became a huge hit. It was certified Gold by the Recording Industry Association of Japan.
Show Experience
Anyone thinking that a CNBlue concert is just another glitzy, cutesy K-Pop cabaret experience is in for a very pleasing shock. These guys are the real deal — they play real rock, and they have real style. All four members possess a dynamic stage presence and give full energy to each show. With over 17 sets, these Asian idols deliver one heart-pounding song after another, ranging from sweet pop to heavy rock and even a touch of rap and beat-boxing. Throw in a full-on light show with precise and arresting effects, and you have a concert experience that will turn even the most jaded of concert-goers into a full on believer. CNBlue Tickets are certainly worth the investment — grab yours now!
Trivia
Lead vocalist and song writer Jung Yong-Hwa finished writing the tune for "A Song For A Fool" less than an hour before he recorded it in a scene from the movie "You're So Beautiful". Jung is also a multi-talented musician; as well as getting his crazy on with his rock guitar, he is an accomplished player of the clarinet. Lee Jong Hyun is not only an ace guitarist, he also an expert judoka. All of the band members have completed 2 years of compulsory military service in South Korea.
Schedule
On the back of a hugely successful world tour that saw CNBlue tickets being snapped up within minutes of their release, the South Korean rock band is embarking upon a U.S. tour during 2014, with shows in New York City and Pasadena. Once they're done conquering the U.S., the Asian hit-makers will begin a Latin invasion, bringing their Blue Moon tour to Mexico, Peru and Chile. It's time for Americas to get their blue on!
Back to Top