We didn't find any Events nearby, but here's what's happening in other cities.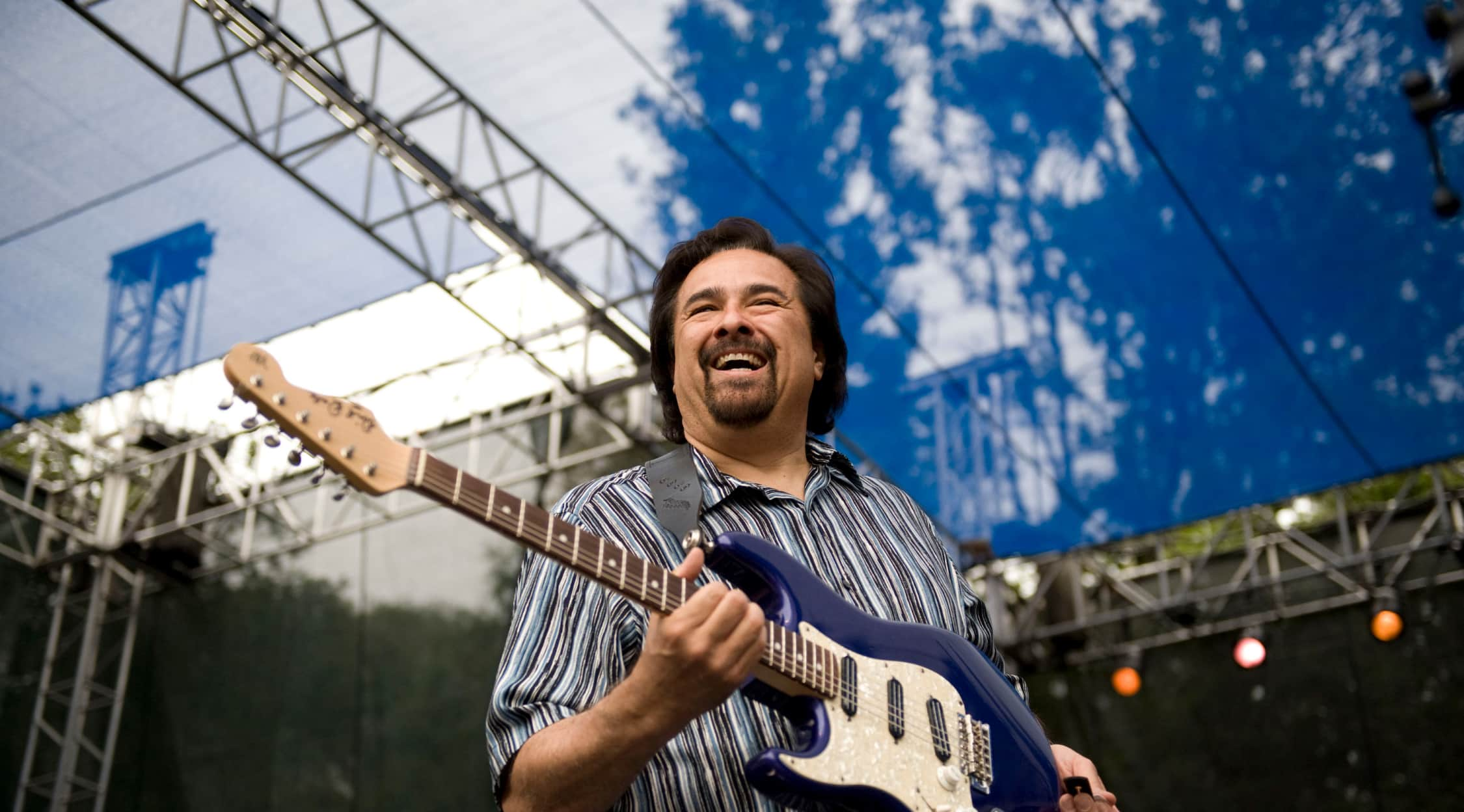 Zuma
Coco Montoya Tickets
Coco Montoya – The 2014 Tour
Legendary blues guitar player Coco Montoya is back and better than ever. He will be bringing his sweet riffs and soulful solos to venues all across North America, most notably New York's iconic B.B. King Blues Club and Grill. If you can't make it to the Big Apple, never fear! Coco Montoya is constantly adding new tour dates. Keep up to date on all Coco Montoya's concert stops on StubHub – home of all your concert ticket needs.
Coco Montoya's strident mix of blue-eyed soul and blues always makes for one of the most stirring shows in the business. Whether he's playing the coolest blues festivals (Fargo, Windsor, Edinburgh) or the funkiest of concert halls and clubs (Bleu Bistro, The Attic, Redstone Room), Coco Montoya electrifies the atmosphere and brings an amazing show.
About Coco Montoya
Hailing from Santa Monica, Henry "Coco" Montoya would begin his musical career as a drummer, playing in the various clubs of the local rock scene during the 'seventies. He had grown up on rock and roll but would become interested in blues music after seeing a performance of Albert King's. When a friend invited Montoya to play at his nightclub alongside blues legend Albert Collins, the two musicians would form an immediate and lasting bond. Montoya's performance that night wasn't perfect, but it was impressive enough that Collins would invite the young drummer to tour with him in the Pacific Northwest. During their five-year friendship, Montoya started to pick up what would become his incredible blues guitar skills from the inimitable Collins.
In the early part of the 'eighties, Montoya would once again be performing in nightclubs – this time as a guitarist in a number of local bands. During one of his shows, he discovered that another blues master, John Mayall, was in the crowd. He took the opportunity to dedicate a cover of "All Your Love" to legendary Mayall, who was so taken with with the performance that he enlisted Montoya as lead guitarist for his latest incarnation of the Bluesbreakers. The role had previously belonged to musical greats such as Peter Green and Eric Clapton, but Montoya was more than ready to fill the spot.
Montoya released his first record with the Bluesbreakers, Behind the Iron Curtain, in 1985. Although the Bluesbreakers had previously been disbanded for more than fifteen years, the band gained much traction thanks to Montoya's stellar guitar work as well as Mayall's sterling reputation. Montoya would record three more albums with John Mayall's Bluesbreakers before taking a leadership role in the 'nineties. In 1995 he released his debut album, Gotta Mind To Travel, on the Blind Pig label. Mayall and fellow Bluesbreaker Debbie Davis collaborated on the album.
Finally in the spotlight, Montoya was prolific. He released two more albums with Blind Pig in two years: Ya Think I'd Know Better in 1996 and Just Let Go in 1997. He then parted ways with Blind Pig and was signed to Alligator Records. With Alligator, he released three albums that drew heavily on soul and R&B styles: Suspicion in 2000, Can't Look Back in 2002, and Dirty Deal in 2007. For his latest release, 2010's I Want It All Back, Montoya enlisted the production talents of Jeff Paris and Keb' Mo'.
Previous Hits
Coco Montoya's debut album, Gotta Mind To Travel, would garner him the Best New Blues Artist award at the 1996 W.C. Handy Awards. Despite the irony at being given this award after many years of experience as a blues guitarist by that point, the laurels were no less deserved.
Montoya has found steady success on the Top Blues Albums chart. His sophomore album Ya Think I'd Know Better and junior album Suspicion would both peak at number ten. These albums clearly showed the influence of Albert Collins, featuring spicy guitar skills and laid-back vocals as well as some of Montoya's original songs. His senior album Can't Look Back would peak at number two. This album signaled the beginning of his departure from Collins and moved towards the R&B style that better suited his voice. The fun and funky Dirty Deal would also peak at number two, and for this album Montoya enlisted the help of members from boogie band Little Feat. I Want It All Back peaked at number four.
Trivia
Coco Montoya is a left-handed guitarist and, unsurprisingly, plays a left-handed guitar. The neck of his guitar, however, is right-handed – meaning the strings are upside down.
The Coco Montoya Concert Experience
Get ready for the most dedicated and heartfelt musical performance you will ever find on the continent. Coco Montoya is back and ready to rock you with his fiery blues skills and melodious vocals. He's bringing his set of hit songs straight from his soul to your own. Whether you're a fan of raw, honest lyrics or a blues guitar aficionado, the Coco Montoya concert experience will be unforgettable. Don't miss your chance to see Coco Montoya live on stage – get your tickets today!
Back to Top