There aren't any Events on the horizon right now.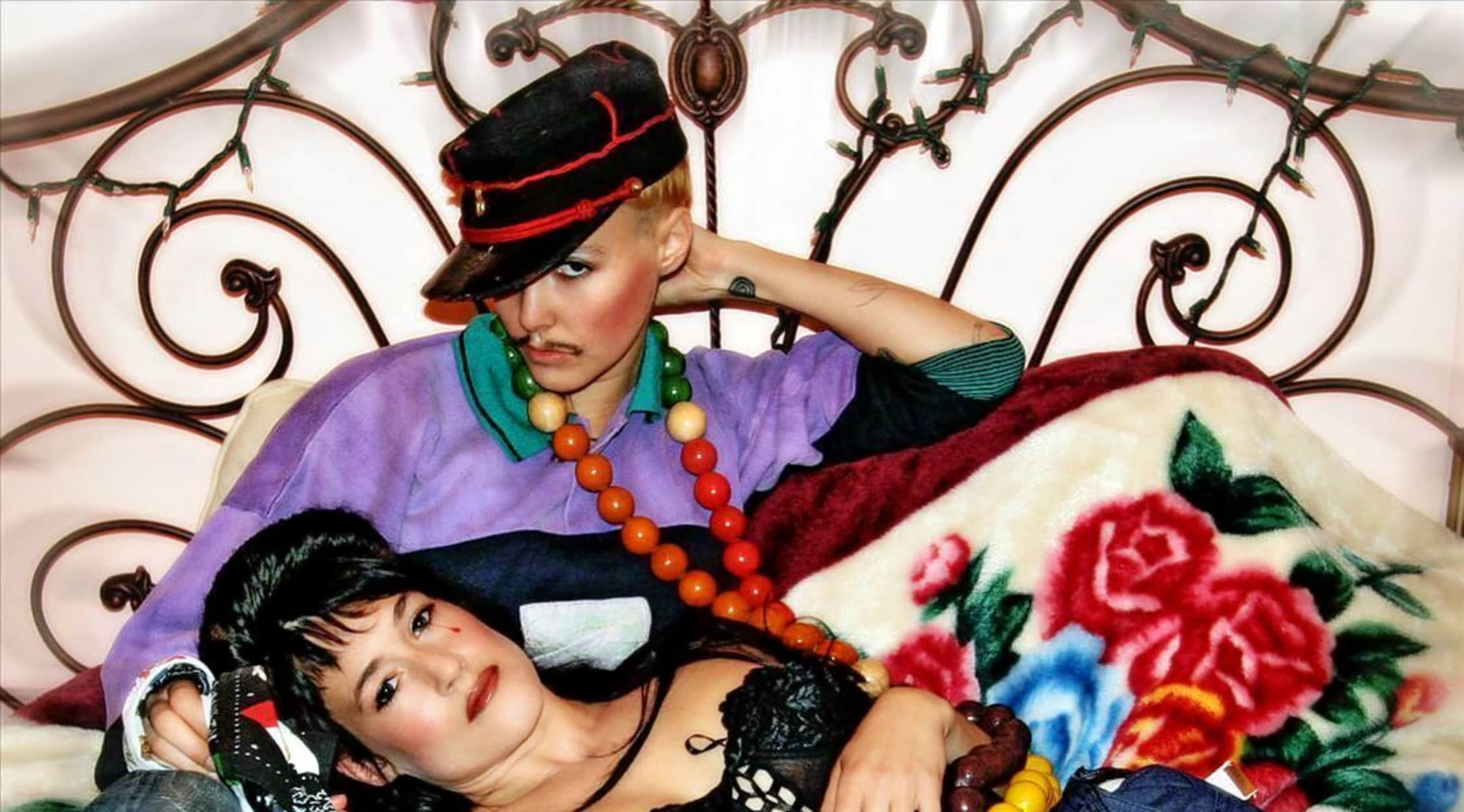 Rovi
Cocorosie Tickets
CocoRosie Concert Schedule
Don't miss out on CocoRosie as these electronica sensations light up the East and West coasts, stopping at the entertainment epicentres of New York and Los Angeles. Worried that you won't be able to catch CocoRosie as they leap from the Pacific to the Atlantic? Keep calm and keep checking back as these whimsical wonders are constantly adding new tour dates at locations around North America, Europe and beyond. Stay up to date on all the of their updates and tour info right here on Stubhub - your number one resource on the web for all of your online concert ticket needs.
Whether you're watching them at an iconic venue, or somewhere far more intimate, CocoRosie is a must catch music event. Die hard fans and eternally hard to please critics alike won't want to miss this dynamic duo as they experiment with sight and sound in a venue near you!

About CocoRosie
Sisters Bianca "Coco" and Sierra "Rosie" Casady were born and raised in the USA but formed their band in Paris, after years of being apart. Their music effort CocoRosie burst into existence in 2003 when Bianca left her studies in New York to join Sierra in France, where she had been pursuing a career as an opera singer. Drawing in crowds with their fresh take on electronic music, Sierra sings and plays the guitar, piano and harp while Bianca sings and manipulates a variety of electronic instruments and exotic noisemakers, up to and including children's toys. A bassist, keyboardist and beatboxer frequently join them as backing musicians.
CocoRosie produced their first album "La maison de mon réve" in the bathroom of Sierra's tiny apartment in the Montmartre district of Paris. Originally intended for a close circle of artist friends, the lo-fi album was released by Touch and Go Records when they made their debut in 2004. Four albums and over a decade later the band has ingrained itself into the experimental music scene, with betterPropoganda naming them the 16th most influential artist in 2009. Their sixth album is eagerly awaited and is currently slated for a Fall 2015 release.
Previous Hits
After five albums and two EP's, CocoRosie have managed to make their mark in the music charts: getting two number 13 spots on the Top Heatseekers Chart with Grey Oceans (2010) and Tales of a Grass Widow (2013). As-well as their chart success, CocoRosie have also had some commercial success. Frederic Sanchez used "Brazilian Sun", "Not for Sale" and "Good Friday" in a piece called "CocoRosie Through the Looking Glass" - a soundtrack he made for the Miuccia Prada 2006 S/S show. They electronica duo have also had their music featured in various films and stage products, and they composed the film scores for the French film "Frankie" (2005) and for the German film "Haus der Wűnsche" aka "Paperbird" (2007).
Bianca and Sierra have teased us with a behind the scenes video of themselves in the studio, recording "Hairnet Paradise" and "Big and Black", two songs from their upcoming album.
Trivia
"Noah's Ark" (2005), their second album, was voted by The Guardian and Pitchfork Media as having one of the worst album covers of all time. A drawing by Bianca, it depicts three unicorns having sex whilst one of them vomits colored drops.
CocoRosie frequently work with other artists and producers including Devendra Banhart and Valgeir Sigurosson – Björk's longtime collaborator. They also have various side-projects including Sierra's project "Metallic Falcons", Bianca's solo album, their own label "Voodoo Eros Records" and their own art gallery and performance space in NYC "Voodoo Eros Museum of Nice Things".
The CocoRosie Concert Experience
Weird, wonderful, and serene, the CocoRosie concert experience is a surreal journey into the unknown that will have you screaming for more. Combining their genre-spanning sound with their unbeatable stage presence, charisma and their love of the visual arts, the band creates a live show experience that is truly out of this world. Having already earned themselves a large and loyal following, CocoRosie is skyrocketing to success as the band continues to climb to the highest echelons of the modern electro music scene. Don't miss your chance to catch this fantastical band as they make their way to the top of the music world – get your tickets today!
Back to Top
Epic events and incredible deals straight to your inbox.