There aren't any Events on the horizon right now.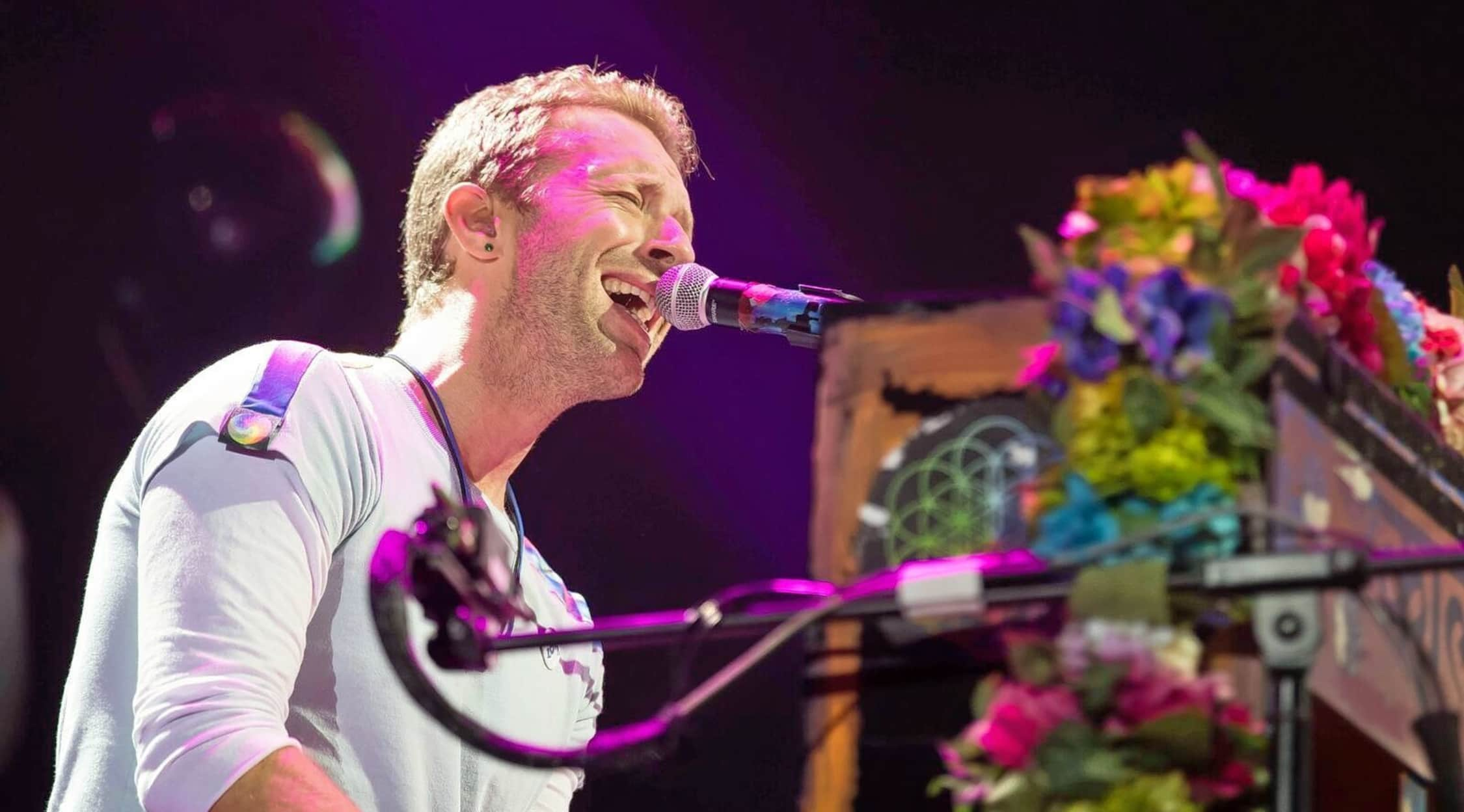 Alamy
Coldplay Tickets
Coldplay Tickets
Formed in 1996, Coldplay emerged from the British rock scene of the mid to late 1990s and achieved massive worldwide fame. Their alternative rock leanings are heavily infused by post-Britpop influences, which transcend traditional British rock and pop genres and incorporate more experimental sounds into the music. The result of this experimentation is emotional, passionate, melodic and expressive. As one of the most successful purveyors of this genre of British music, Coldplay has sold more than 100 million albums worldwide.
A Head Full of Dreams
The band's co-founders, Chris Martin and Jonny Buckland, met during their first year of college at the University College London. United by their love for music, the duo planned to form a band together and recruited talent from across the UK. The band initially went through several names, including Pectoralz and Starfish, before it finally settled on Coldplay. Over the next few years, the band released two extended play albums: Safety in 1998 and The Blue Room in 1999. The first full-length album, entitled Parachutes, came out on July 10th, 2000 and quickly rose up the charts. Not only did the album sell more than 8 million copies, but it set the standard for the band's distinctive sound to come. Following its initial success, the band had a high hurdle to clear when its sophomore album, A Rush of Blood to the Head, came out on August 26th, 2002, but it proved to be a massive success. With 15 million copies sold, it is still the band's most successful album. Over the next several years, Coldplay followed it up with five more albums, all of which earned multi-platinum certifications from around the world. To complement its commercial success, Coldplay has also been one of the most critically recognized bands since 2000. Out of the 29 nominations it has received from the Grammy Awards, the band has won seven of them, including the 2002 Best Alternative Music Album award for Parachute and the 2009 Song of the Year award for "Viva la Vida." Coldplay has toured in numerous venues around the world, from Wembley Stadium to the Tokyo Dome. The band has also frequently appeared at charity concerts, including Hope for Haiti Now and Band Aid 20.
Where can I buy Coldplay tickets?
StubHub offers tickets to all Coldplay performances at its website or mobile app. You can purchase tickets as soon as they're available.
What are Coldplay's biggest hits played live?
Some of Coldplay's most well-known songs include "In My Place," "The Scientist," "Clocks," "Speed of Sound," 'Viva la Vida," "Paradise," "A Sky Full of Stars" and "Something Just Like This," all of which reached the top 10 chart in either the US or the UK.
Who are the members of Coldplay?
Apart from the two co-founders, lead singer Chris Martin and guitarist Jonny Buckland, Coldplay also consists of bassist Guy Berryman and drummer William Champion. The manager and creative director, Phil Harvey, is frequently cited as a fifth member of the band.
Will Coldplay tour in 2019?
Coldplay has no tour dates planned for 2019. The band has not toured since the promotion of A Head Full of Dreams in 2016 and 2017.
Is Coldplay coming to a city near me?
Coldplay tours take place all over the world. The band's Head Full of Dreams tour had frequent stops in North America, South America and Europe, along with stops in Australia, New Zealand, Tokyo, Seoul, Singapore, Taiwan, Abu Dhabi, Manila, Bangkok and Mumbai. Coldplay typically sets out on a tour to promote its latest album.
Which artists are similar to the Coldplay?
If you enjoy Coldplay, then you might want to also check out the bands Travis, Radiohead and Stereophonics.
Back to Top
Epic events and incredible deals straight to your inbox.