There aren't any Events on the horizon right now.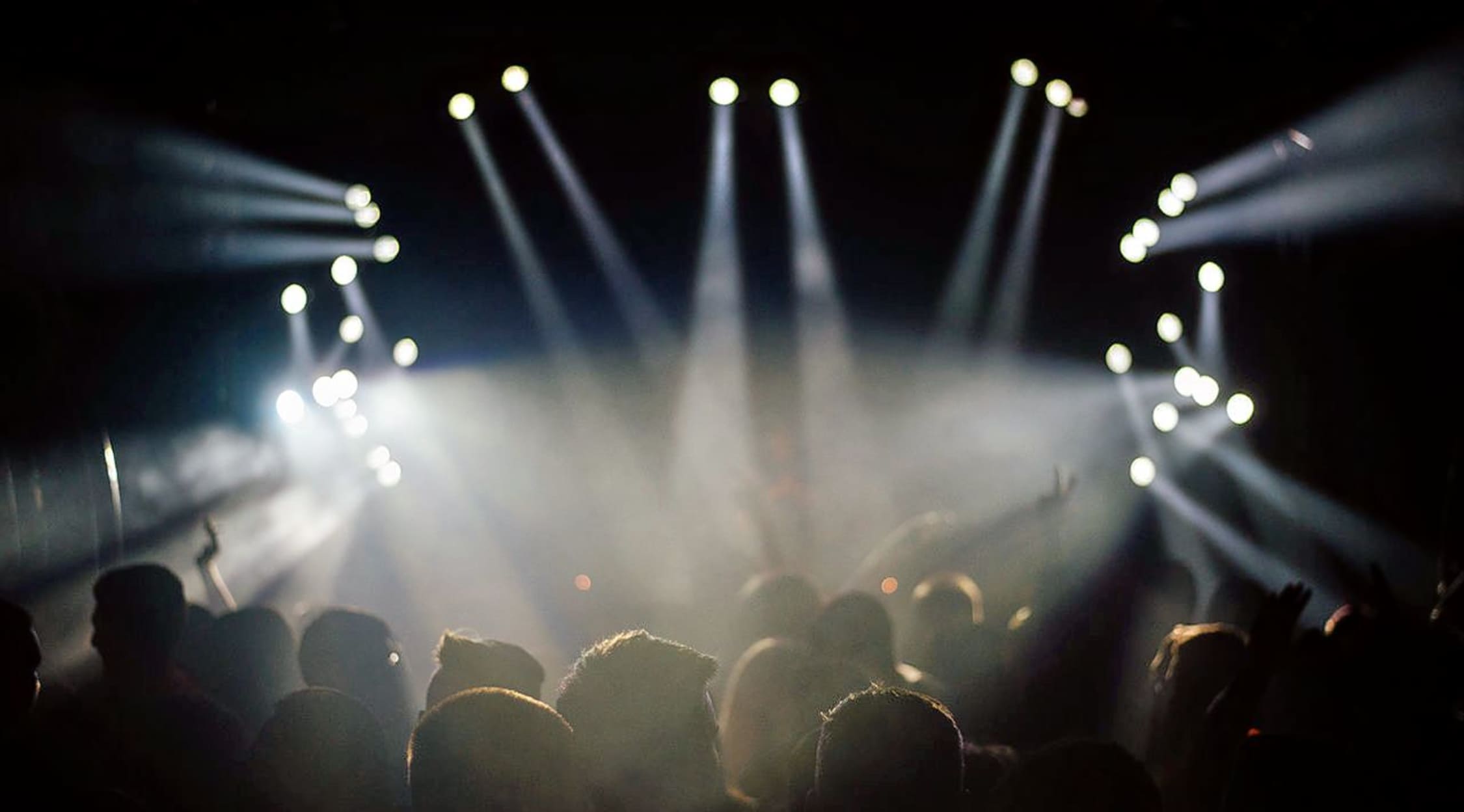 Stocksy
Colin Kane Tickets
Colin Kane – The 2016 Tour
Colin Kane regularly brings some of the rudest and raunchiest comedic stand-up in North America. Raised in New York and based in Los Angeles, Kane will be coming to the most iconic comedy clubs across the continent. Whether he is performing at Yuk Yuk's Comedy Club in Vancouver, Cobb's Comedy Club in San Francisco, The Ice House in Pasadena, or any of the other popular stages booked for his 2016 tour, Colin Kane gives every ounce of energy and wit for each and every live show. Grab your buddies and head on out to see Colin Kane live and in the flesh! Get your tickets today.
About Colin Kane
If you like raunchy comedy, Colin Kane is your man. He is an insult comedian who acknowledges the line and then leaps over it. He is most well-known for his improvised crowd work and unapologetic delivery. Featuring a rare mix of authentic heart and piercing bite, Kane's R-rated material tackles race, relationships, sex, and anyone who is daring enough to sit by the front of the stage.
Born on October 17, 1979 in New York City, Colin Kane is also a writer and actor. He grew up on Long Island, NY in Rockville Centre with his mother, father, and two siblings. Kane went to secondary school in Avon Old Farms, which is in Connecticut. After graduating from high school, he briefly went to Lynn University. In the end, he went back to New York City to develop a career in comedy.
Previously working out of New York City, Kane now lives in Los Angeles. He has been performing in the live circuit since 2002. The growth of his popularity was mainly due to word-of-mouth originating from his devoted fan base. Kane has had a regular solo night in venues such as Gotham Comedy Club, Comix, and Caroline's. He has frequently been a guest comic on the Opie and Anthony Show. Kane is currently touring across the United States in several major cities, such as Washington, DC, Chicago, Philadelphia, Boston, and Los Angeles. He has performed his material at the Stockholm Comedy Festival, as well as for United States military personnel as part of the Wounded Warrior Project whenever he can.
Comics don't come much edgier than Colin Kane, whose stand-up material – usually about lady parts and one-night stands – is usually unprintable. In 2014, however, fans of this 35-year-old comedian noticed something new in his social media: the raunchy riffer started frequently posting pictures of himself with his new partner, the YouTube vlogger Miya Beauregard. Had the comic who made Tucker Max look like Prince Harry suddenly been tied down?
Kane admitted that Beauregard had definitely tamed him, and that he was at a different place in his life. Any girl who dates Kane, however, has to have a dirty sense of humor to start with, and he still makes plenty of dirty jokes. He takes his new relationship as a sign that positivity generates success.
The NYC-bred comedian, who got his start in the city's comedy club circuit, landed his first movie role two-and-a-half years after moving to Los Angeles. Kane appeared in the comedy flick The Wedding Ringer, alongside Josh Gad (who portrays a friendless groom) and Kevin Hart (who the groom hires to be his pretend best man). Kane plays a part of a package deal, coming onboard as another hired groomsman – a groomsman with a mullet, actually, who doesn't have much going for himself. The role was a huge break for Kane, who landed the part because the director was a fan of his stand-up. Kane, who had earlier shot a special on Showtime with Andrew Dice Clay, was glad to make his screen debut. He hopes to land more work in Hollywood in addition to selling out live shows all over the nation. Currently, Kane is auditioning for more Hollywood roles and is working on selling a television script that he wrote, starring himself.
After all this work, Kane just wants to buy a nice home with a sit-down shower and a long gravel driveway – a remarkably wholesome dream for a man who mimes getting oral sex in front of hysterical audiences. He addresses this seeming disconnect by explaining that the kind of person he is onstage (the one who makes dirty jokes and makes fun of people) does not reflect his offstage personality. In fact, the dirtier his stand-up show, the nicer he acts in real life.
Kane's popularity has spread like wildfire across the nation. Anyone who goes to see one of his relentless shows is guaranteed to return with 20 of his friends. This Los Angeles resident, bred in New York, sells out comedy clubs and theaters all over North America. Now, you and your friends are going to find out why.
Previous Hits
In 2010, Colin Kane was celebrated as the "King of Zings" (alongside Ricky Gervais and Jay Leno) by the New York Post. That same year, comic Dennis Miller named Colin Kane as the next superstar comedian. In 2015, Kane was cast in The Wedding Ringer in his breakout film debut alongside Kevin Hart. This was the most popular comedy flick in the United States for three consecutive weeks. Kane has shot a Showtime special, and he won the Kill or Be Killed comedy contest hosted by Howard Stern in 2006.
Trivia
Colin Kane's favorite comedians include Bill Burr, Don Rickles, Jim Norton, and Nick DiPaolo, but his number one icon is Lisa Lampanelli.
The Colin Kane Experience
Get comfortable in your chair, because you won't want to miss even a second of Colin Kane's wild, unruly, and hysterical show. Colin Kane's stand-up is some of the most biting and raunchy in the entertainment industry today. From beginning to end, he will have you in stitches with his outrageous interpretations of relationships, race, and sex. Where he truly shines, however, is in his relentless and razor-sharp improvisation when he takes on audience members. Don't miss out on your chance to see the one and only Colin Kane perform live and in the flesh!
Back to Top