We didn't find anything nearby, but here's what's happening in other cities.
3 events in all locations
-

Dunkin Donuts Center, Providence, RI, US
Only 10 tickets left at lowest price
-

Dunkin Donuts Center, Providence, RI, US
-

Dunkin Donuts Center, Providence, RI, US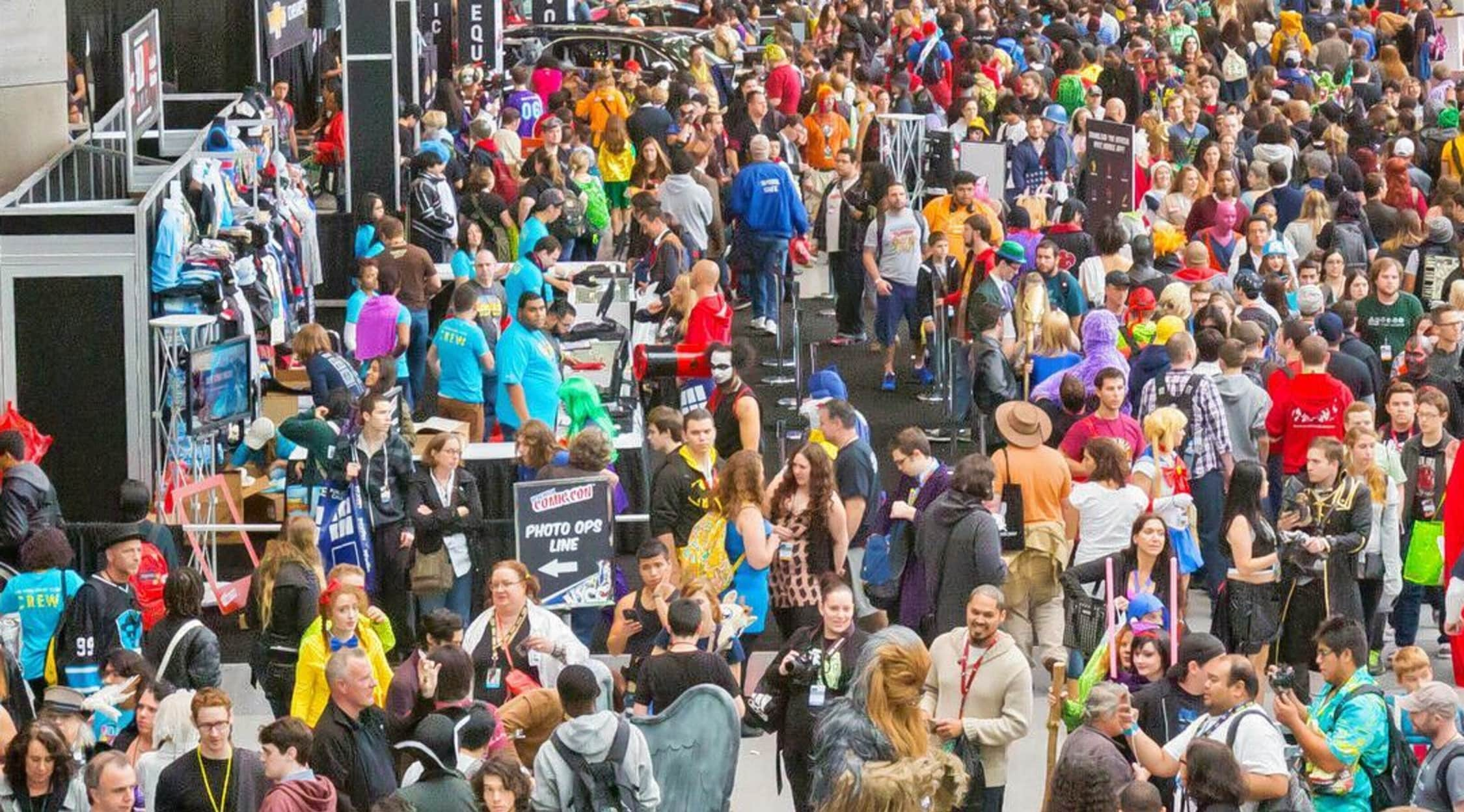 Alamy
Comic Con Tickets
Comic-Con Tickets
For many years now, Comic-Con has been the No. 1 destination for self-proclaimed nerds, movie buffs and many more. It does not matter if you're a Trekkie or a die-hard Marvel fan; Comic-Con always has something for everyone. For over 40 years, Comic-Con has been the premier destination for devoted fans to meet their favorite celebrities and be able to interact and get an autograph at the same time. Comic-Con is also known as the go-to event for showing off your best cosplay costumes. Comic-Con can be found all across the United States throughout every part of the year, and Comic-Con San Diego is said to be one of the best ones to visit.
From Obscurity to International Attraction
Comic-Con's legacy as the premier event for pop culture began way back in 1970. Originally named The Golden State Comic-Con, Comic-Con quickly grew from an attendance of a mere 300 people to thousands. A few years later, the convention was renamed the San Diego Comic-Con. The event grew so large that it began being hosted across the country, thus, changing the name to simply Comic-Con. Within the past few years, the inclusion of communicative technology, such as social media, has allowed patrons to experience more than seminars, lectures and workshops. Big-name stars and their studios have even taken to the event to announce or even premier their latest big blockbuster Hollywood movie.
Where can I buy Comic-Con tickets?
When tickets become available for this incredible event, you can visit stubhub.com to receive the best deals and perks. Whether you are planning to visit for the day or stick around for all three days of insane events, StubHub is your premier outlet for obtaining your Comic-Con tickets.
Who has visited past Comic-Con conventions?
Some of the biggest names in the movie, music and video game industry have attended Comic-Con over the past few years. Captain America himself, Chris Evans; Stan Lee; Will Smith and comedian T.J Miller have all made appearances, to name a few.
When is the next Comic-Con scheduled?
Although Comic-Con 2019 was held this past July 18-21 at the San Diego Convention Center, you still have the opportunity to experience other Comic-Cons that take place all across the country. Some of these upcoming Cons include ValleyCon in Fargo, N.D. (Oct 18-20, 2019); Multiverse Con in Atlanta, Ga. (Oct 18-20, 2019); and the Rhode Island Comic Con in Providence (Nov 1-3, 2019) to name a few.
What attractions will I experience at Comic-Con?
One of the best things about the Comic-Con schedule is its ability to cater to almost every fan base out there. However, one of the most common reasons many people attend is to view panel discussions by some of TV and film's most famous celebrities. Some of the most popular panels at the most recent Comic-Con event included the cast of Stranger Things, Rick and Morty, Game of Thrones, the Avengers movie franchise and many more. Other attractions featured at the event are cosplay costume contests in which some of the world's top cosplay players unveil their year-long creations in front of hundreds of people. Signings, photo-ops, discussion panels and rare finds are also some of the many attractions you can expect to run into at the world-renowned Comic-Con in San Diego.
What is and isn't allowed into the Comic-Con convention?
Having had fun is the memory that Comic-Con organizers want people to leave with. However, for that to happen, the guests need to adhere to a few policies. First is the restriction of any electronic device that can be flown, such as balloons and drones. You are not allowed to bring in real or fake weapons in the event that you are cosplaying. For those wanting to post about the event on their website, the ban on live-streaming during Comic-Con events is still in place.
What are the rules regarding cosplay?
Any cosplay costumes will be checked over at the front desk prior to entering the main hall. Some of the items strictly prohibited by the promoters of these cons are real weapons and dangerous projectiles, such as arrows. However, simulated and costume weapons, are allowed upon approval of security. Once the staff tags you, you are good to go. In addition, all costumes will also need to be in good taste as Comic-Con is still a family event.
Back to Top
Epic events and incredible deals straight to your inbox.