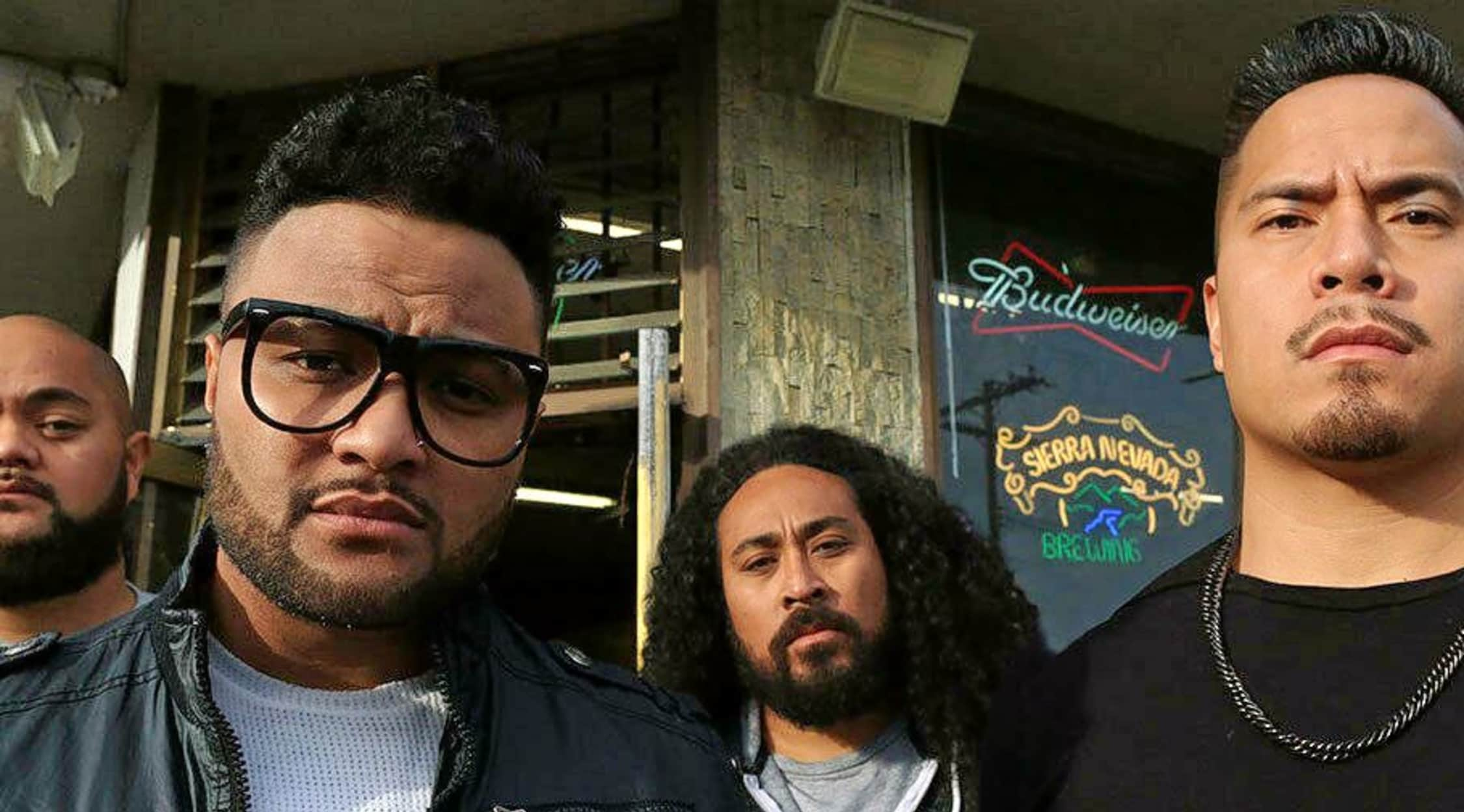 Rovi
Common Kings Tickets
Common Kings - The 2015 Tour
Pop reggae crossover champions Common Kings are taking it back to the streets as they hit the tour road once again to spread their impressive jams and musical talents with audiences all over the world in a number of exciting and highly exclusive live shows that you simply cannot afford to pass up. These unique musical artists are continuing their reign as the biggest name in crossover tunes as they launch one of the biggest, most exciting tours of their career thus far. Don't miss Common Kings as they bring their ground-breakingly unique rhythms and style into an exciting city near you, including stops in Los Angeles and San Francisco, CA; Seattle, WA; Portland and Eugene, OR; and San Diego, Riverside, Fresno, Santa Cruz, and Chico, CA. Don't see these pop reggae infused musicians and their mindblowing Common Kings 2015 tour charging its way through a venue near you? Don't worry and keep your eyes peeled for updates because these artists are always looking for ways to expand their horizons - and their fan base - with new and exciting tour events and performances at locations all over the world. Stay up-to-date on all their latest updates and tour info right here at StubHub, your number one resource on the web for all of your online concert ticket needs.
First, you'll want to catch these engaging and original performers as they arrive on stage at Club Nokia in Los Angeles, California to kick off their 2015 tour with a style unique to the band's energy and imagination. After setting off their momentum getting their screaming fans out of the seats and dancing around, they'll head across the state and on over to San Fran's Mezzanine, where they'll double dip in California to give their fans in the state some additional love and fun.
From there, Common Kings will run up along the west coast for two shows on back-to-back nights in Seattle, Washington's The Showbox, where they'll again set a proverbial fire to the stage as they impress new and old fans alike with their sensational prowess over their genre before making it down to Portland, Oregon's McMenamin's Crystal Ballroom to do more of the same. The group will then head across state to Eugene, where they'll conquer the Wow Hall by providing their fans with a lot of opportunity to scream the venue's name at the top of their lungs.
Common Kings will then head back to California to not only add on to their earlier double-dipping, but to play a total of five shows across the state! Running from San Diego to Chico, California, the group will rock the mic on some of Cali's most iconic stages, including the House of Blues San Diego, the Riverside Municipal Auditorium, Fulton 55, The Catalyst Santa Cruz, and the El Rey Theatre in Chico.
Whether you're catching them in the biggest amphitheatres, the smallest live venues, or the biggest theatres in the country, the Common Kings 2015 tour is a must-see music event that has critics and fans alike palpitating with excitement. If you can make it, be sure to see these truly innovative artists do their thing because you'll want to be sure to see these cultural icons live when they make it to a venue near you!
About Common Kings
Common Kings is unique in the sense that they so easily cross worldly cultures through the lens of reggae and soul music. Featuring Taumata Grey on guitar, Sasualei Maliga on lead vocals, Lui Kirimaua on bass, and Jerome Taito on drums, these pioneering artists have roots in a number of cultures from all different corners of the globe, from Tonga to Fiji and Samoa to Hawaii. All of these cultures culminate in the group's central hub of Costa Mesa, California, where they've been making a name for themselves on the local circuit for years.
Renowned for their upbeat, laid back sound and rhythm, Common Kings champions their genre with a heady mixture of hard rock beats, everyman lyrics, and simply happy vibes certain to make you smile. Perhaps they are so good at combining so many cultures into one amazing sound because each member has their own distinct personality that makes one large conglomeration of unique contribution to sound. It is because of this that the band has been able to produce a number of incredible hits that spill over with their pride in their individual heritages infused with their love of R&B, reggae, pop, and rock.
While they've been around for a number of years, Common Kings has put together an impressive amount of experience in the industry in just over two years of mainstream acknowledgement, including completely sold-out tour stops in Australia, Tokyo, Guam, LA, and Hawaii. Despite remaining unsigned, Common Kings has made excellent use of social media and have developed a dedicated and sizeable number of loyal fans and millions of views on YouTube. Some of their fans are even cemented musical celebrities, including the likes of Fergie and Brian McKnight, who had the group open for them in concert. Now on the verge of true international fame, Common Kings has set the stage to bring their unique brand of music to the ends of the Earth for a long, steady career of hits and record-breaking sound.
Previous Hits
Still unsigned, Common Kings took it upon themselves to release their music back in 2011, when they began self-releasing a number of independent singles. After seeing success and a growing fan base on their social media outlets like Instagram, Twitter, Facebook, and Snapchat, the group would start to come out with highly successful EPs Summer Anthems and their #WeOnTour Soundtrack.
After building an initial fan base with their original and independently produced singles "Fly," "No Other Love," "Wade In Your Water," and "Alcoholic," the group released a number of notable tracks in 2014, including "Before You Go," "Kingdom Come," and "Your Turn."
Trivia
Common Kings actually formed after a jam session at Kirimaua's house, choosing the name "Common Kings" as a tribute to the fact that they're just regular California kids proud of the heritages of their native lands in Hawaii, Tonga, Fiji, and Samoa.
Long-time friends, each Common King member has a unique nickname, with Lui Kirimaua called "Ivan," Sasualei Maliga going by "Junyer," Jerome Taito as "Rome," and Taumata Grey being called "Mata."
The Common Kings Concert Experience
The one and only Common Kings are known for always bringing on some of the most unique, action packed, and imaginative shows in the reggae and pop scenes today. These incredible musicians pour their hearts and souls into every show and you will definitely want to check them out live in concert this year. These guys have played sold-out shows all across the world and bring excitement with them at every step of the way. Don't miss your chance to see these legends live and in the flesh - get your tickets today!
Back to Top
Epic events and incredible deals straight to your inbox.