There aren't any Events on the horizon right now.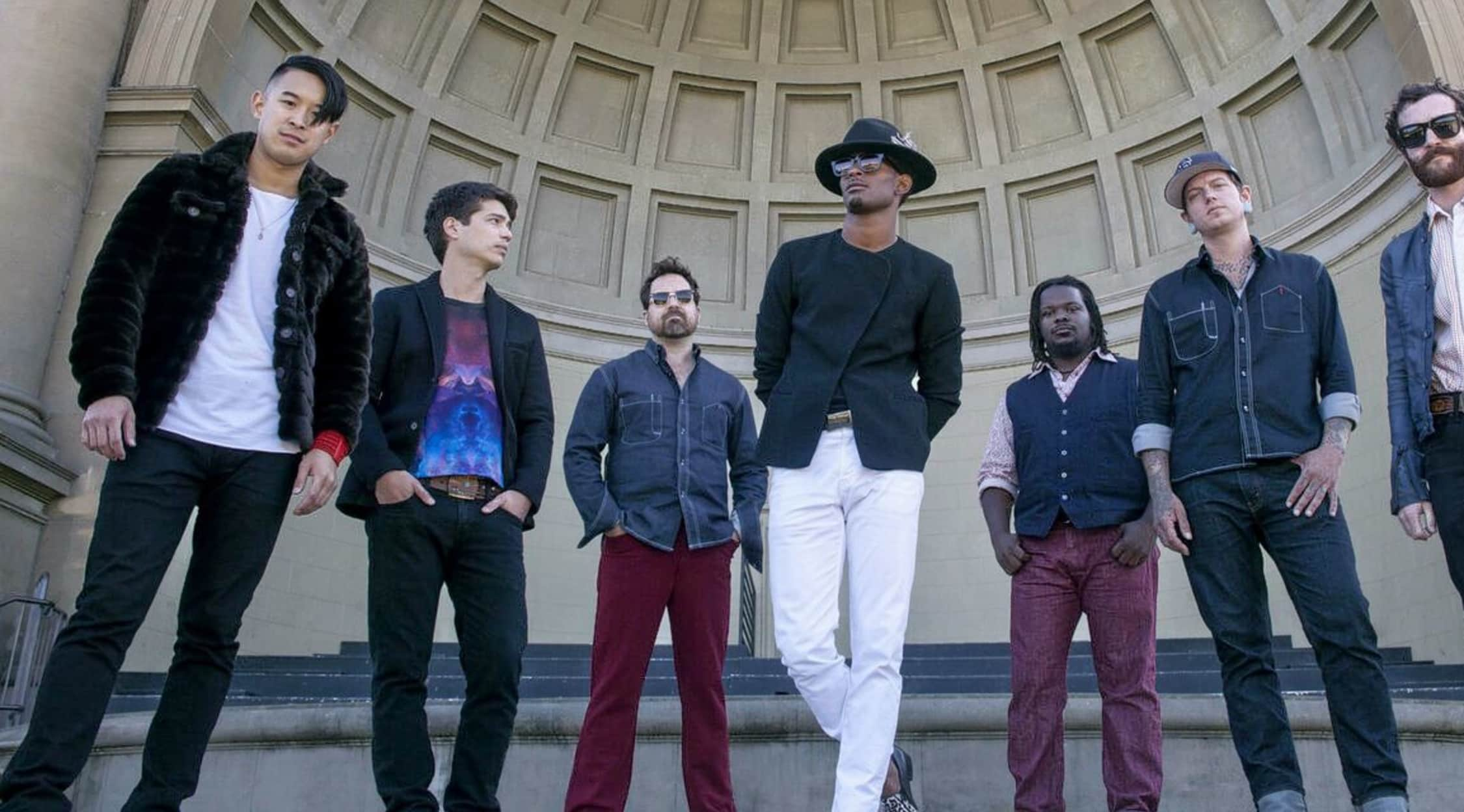 Rovi
Con Brio Tickets
Con Brio – The 2015 Tour
Explosive funk and soul pioneers, Con Brio, are back and better than ever. They are all set to bring their impressive catalog of jazzy, dirty, funky hits back on the road and will be rolling into a venue in your part of the world. Don't miss out on your chance to see this incredible band when they come to locations such as: Sacramento, Oakland, San Jose, San Francisco, Los Angeles, and Arcata, CA; Crystal Bay, NV; Portland, Eugene, and Hood River, OR; Whistler, BC; and Seattle, WA. Their most exciting performance, however, will undoubtedly be their Valentine's Day show at the Independent in San Francisco. Do your best to make it for this show or, at the very least, one of their other entirely danceable concerts in other locations across North America. If you just can't manage to attend one of Con Brio's awesome shows this time around, however, have no fear. Con Brio lives for the live scene and will doubtless be touring again soon. When they do, you can be sure that we will have all of the concert ticket and venue information that you require. So set an alert and keep up to date on all of the latest Con Brio news right here on StubHub – your number one source for concert tickets and information on the web!
Con Brio rules the coolest club venues across the continent. Whether you see their epic show at the Mint in Los Angeles, Poor House Bistro in San Jose, Cozmic in Eugene, the Tractor Tavern in Seattle, the Garibaldi Lift in Whistler or, of course, the Independent in San Francisco, Con Brio never fails to bring you a hugely entertaining and endlessly energized live show that will give you memories for years to come. Don't miss out on your chance to see these innovative and highly spirited artistic individuals of funk and soul live and in the flesh – get your tickets today!
About Con Brio
The lively and ever-evolving outfit known as Con Brio is already loved by music fans across the Bay area, and they are just beginning to get national attention. Their high energy and intoxicating live performances are a testament to the legacy and power of soul. Con Brio is fronted by Ziek McCarter, a soulful scion in his early twenties with unquestionable charisma and talent as a showman. Fans have favorably compared the unstoppable McCarter to James Brown and a young Michael Jackson. The band's sound is clearly influenced by the most addictive of genres – psychedelic, blues, and dirty funk, especially in terms of some of the most legendary Bay area musicians such as Sly and the Family Stone. Another notable local influence is the neo-soul pioneer of the 'nineties, D'Angelo. Their indebtedness to past greatness notwithstanding, Con Brio also has a keen awareness of the future potential of their sound. They are constantly, enthusiastically experimenting and pushing themselves towards greater technical virtuosity. They seek to break the bonds of the familiar and well-trod tropes, reaching for crossovers with the fuzzy warmth of the Hammond organ, a hard rocking guitar riff, or a heavy R&B bassline. Their progressive sensibility and untold ambition should alert fans of dance parties everywhere that Con Brio is poised to take America by storm.
2013 would see Con Brio restructuring themselves after a change in lineup. The stalwart rhythm section, composed of Andrew Laubacher on drums, Jonathan Kirchner on bass, and Micah Dubreuil on keyboards, would take on their newest team member: a feisty Texan named McCarter. McCarter would first come to the attention on Con Brio with his electric Tuesday night shows at Madrone Art Bar, which were essentially covers of Stevie Wonder songs that completely upstaged their weekly funk jam when he was just nineteen years old. After this youthful rambunctiousness, McCarty would land himself a gig as resident musician at the Boom Boom Boom club in San Francisco's historic Fillmore District.
Benjamin Andrews currently holds up the guitar section with explosive, fiery riffs that he executes with effortless mastery. Some soaring tenor sax and crunchy trumpet is provided to Con Brio by some of the very best brass and reed players in the San Francisco Bay area. Overall, the snappy and groovy dynamic of the Bay Area's own Con Brio brings together all the assurance, skill, and vision that can only come from a love of one's fans, combined decades of experience playing in a live setting, thriving and long-lived musical collaborations and relationships, and the endless ambition and thirst for greatness that keeps all the members young. Con Brio is truly one of the United States' brightest stars, and they just keep shooting higher and higher.
Previous Hits
Con Brio is clearly a rising star. Thus far, their biggest successes have been on the live circuit. They have been honored to share a stage with established legends like Meshell Ndegeocello, Fishbone, and Karl Denson's Tiny Universe. Perhaps their biggest coup so far has been their gig as openers at the Fillmore for the legendary Trombone Shorty.
If you're looking for some top Con Brio tracks to help you get better acquainted with the band, you would do well to check out "Give It All" and "Never Be The Same".
Trivia
Con Brio gets their name from the classical musical direction that means "with spirit". As you will find out, this band more than lives up to the title.
The Con Brio Concert Experience
Get out your dancing shoes and bring along anyone who loves to party, because you are in for one of the grooviest and grittiest funk and soul shows in the scene today. With decades of performing and recording experience between them and a collection of songs that brings out the best in jazz, psychedelic, blues, and dirty funk, the members of Con Brio always deliver something powerful, invigorating, and utterly unique. Prepare yourself to be knocked flat by the exuberance and skill of these incredible musicians who know how to throw one heck of a party. Grab your best concert and dancing buddies, and start planning your Con Brio concert experience today!
Back to Top