There aren't any Events on the horizon right now.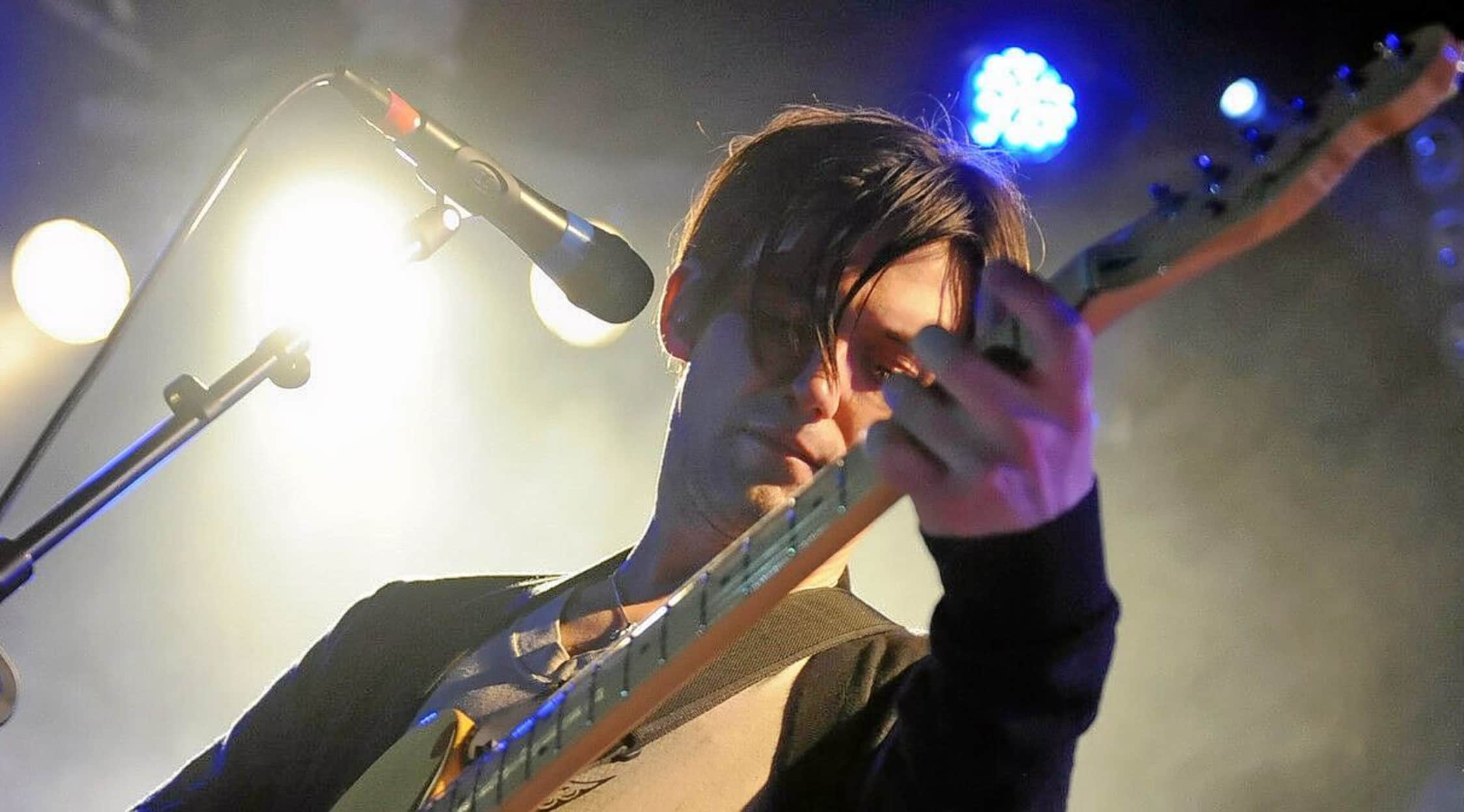 Alamy
Conor Oberst Tickets
Conor Oberst Tickets
Conor Oberst is one of America's premier singer-songwriters. Oberst was writing and playing music from the time he was about 12 years old. He cracked the mainstream in the early 2000s with the indie-rock band Bright Eyes. As a solo artist, Oberst released his first album as a child on cassette tapes. He reemerged as a solo artist in 2012 and has been writing and touring in support of his solo work ever since.
A Force of Nature
Conor Oberst is one of the most prolific artists of his generation. Raised in Nebraska, he is one of three brothers and was active in the music world from a young age. Though he enrolled at the University of Nebraska, he dropped out in his second year to tour. It was clear that music would be his career. In the aughts, Oberst's band Bright Eyes really resonated with young people. Its music became a touchstone for millennials, particularly those who identified as emo. Conor Oberst has been compared to legendary artists like Bob Dylan and Bruce Springsteen. At any given time, he is writing and touring as a solo artist and participating in a side project or two. Over the years, he's worked with Phoebe Bridgers, Taylor Hollingsworth and Tim Kasher. His recent side projects include Desaparecidos and Better Oblivion Community Center.
Where can I buy Conor Oberst tickets?
StubHub is your source for tickets to see Conor Oberst live. As the largest ticket marketplace in the world, StubHub's got the hook up for all the best shows in town.
What kind of music does Conor Oberst make?
It's difficult to categorize Oberst. He's very prolific, and he's also a versatile musician. Oberst's music straddles the lines between country, folk, rock and pop. He has a diverse array of influences from The Cure to Emmylou Harris and Leonard Cohen. Oberst has stated that he's particularly influenced by Elliott Smith. As a child, Oberst had mentors in the local Omaha music scene. Foremost among them was his older brother, Matt. Matt Oberst loved the alternative rock music of the '90s, including bands like Fugazi and REM.
Where is Conor Oberst playing?
Conor Oberst tours the US extensively. In 2019, he's playing venues across the US, including the Castle Theater in Bloomington, Ill., and his hometown of Omaha, Neb. He also makes a number of media appearances. Over the years, he's appeared on The Tonight Show with Jay Leno, The Late Show with Stephen Colbert and a variety of other talk shows.
What can I expect from Conor Oberst?
Oberst has a deep back catalog. He released his first cassettes at the age of 12. Of course, much of his early material is out of circulation now. In his stage shows, he doesn't shy away from the more recent entries in his back catalog. Oberst always plays songs from his solo albums, but he also revisits material from his Bright Eyes days. Oberst also loves a good cover when it's called for. At recent shows, he's played Waylon Jennings covers like "If You See Me Getting Smaller."
What are Conor Oberst's biggest hits?
Conor Oberst is an album artist more than a singles artist. His eponymous 2008 album peaked at No. 3 on the US Rock charts and at No. 15 overall. His 2014 album, Upside Down Mountain, had a lot of crossover. It reached No. 1 on the US Folk charts, No. 6 on the Rock charts and No. 19 on the US charts overall.
Which artists are similar to Conor Oberst?
Conor Oberst is an original. He's unusually thoughtful in his lyrics and incredibly prolific in his output. Similar artists to Oberst include M. Ward, Phoebe Bridgers and Ryan Adams.
Back to Top