There aren't any Events on the horizon right now.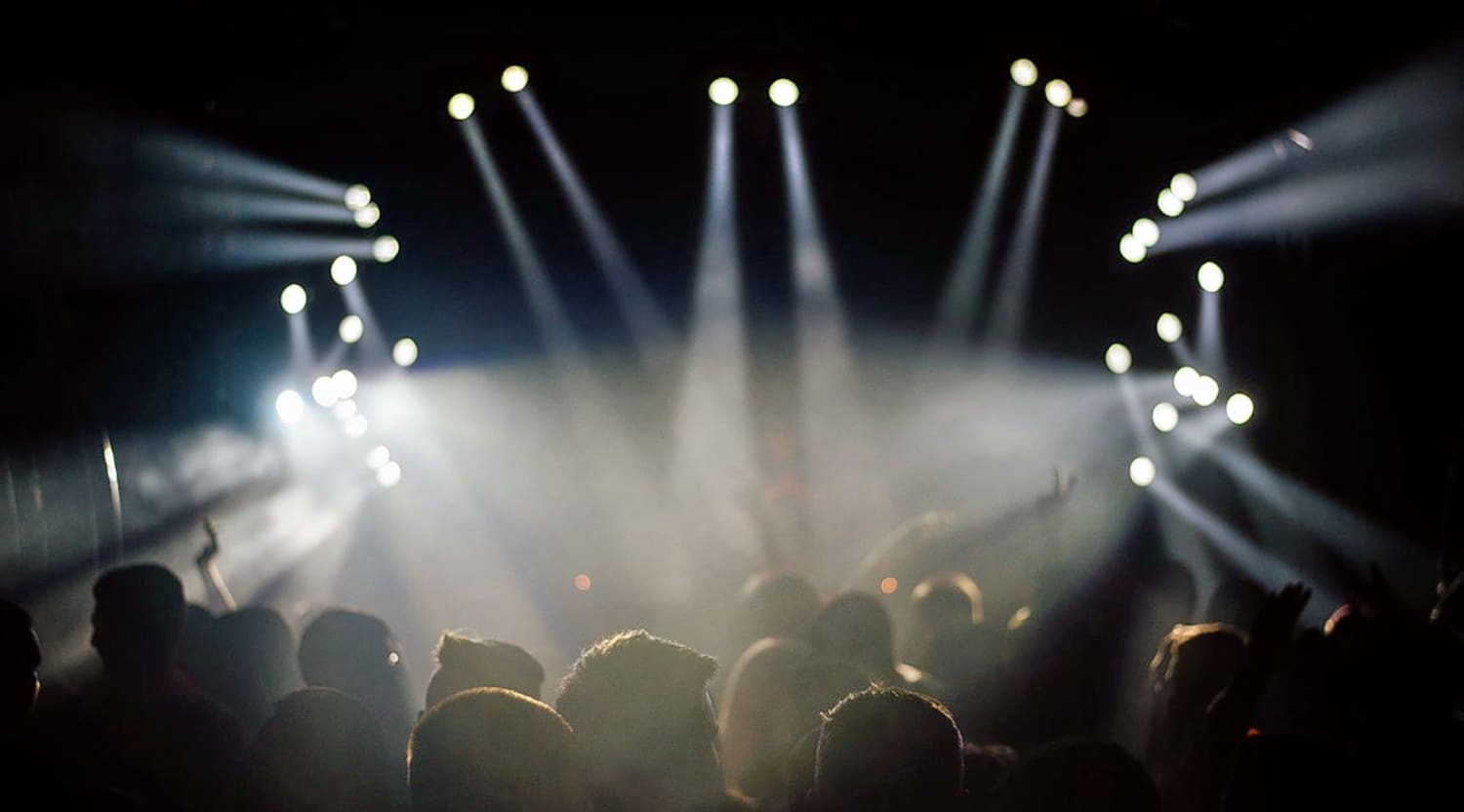 Stocksy
Corey Kent White Tickets
Corey Kent White – The 2016 Tour
Corey Kent White is back on the live circuit. He is ready for his biggest year to-date and will be performing on stages such as Cain's Ballroom in Tulsa, Hogs & Horses in Phoenix, and The Bottleneck in Lawrence. This soulful crooner will be bringing his music to fans all across the South, so don't miss out! Get your tickets today.
About Corey Kent White
Corey Kent White is a lot of things. He is an artist, a songwriter and, above all, a hard worker. White has logged thousands of hours as a performer and writer. In fact, his original songs and performances have already captivated listeners of all ages all over the United States.
More than ten years ago, White began his career in music at the State Fair in Tulsa on a lonely stage. Although it was just White and his guitar, his professionalism and talent shone through and caught the attention of the manager of Oklahoma Stomp, a Western swing band. White's first gig with the band quickly turned into a five-year stint of touring with Oklahoma Stomp, which included opening spots for established bands like the Oak Ridge Boys. They also played on famous stages such as the Kennedy Center in Washington, D.C.
White is now ready to strike out on his own, and he has already encountered extraordinary success. He has shared the stage with iconic country musicians such as Big & Rich, Shooter Jennings, Luke Bryan, Toby Keith, and Willie Nelson.
Recently, White issued his EP debut, Making Noise. You can grab it on Spotify, iTunes, and anywhere else music is streamed or sold. His co-writers are well-known artists who boast chart-topping hits, Grammy Award nominations, and countless Top Ten hits and country music awards. Featured guests on Making Noise include Jason Aldean ("Night Train", "Tattoos on This Town", "Flyover States"), Eric Church ("Love Your Love the Most", "Drink in My Hand"), and Ben Rector ("Never Gonna Let You Go", "She Is"). The artists you hear on the record have also worked with Randy Travis, Little Big Town, Brooks & Dunn, Dave Barnes, Mat Kearney, Ben Rector, Reba McEntire, Rascal Flatts, Carrie Underwood, Toby Keith, Tim McGraw, Dustin Lynch, Jake Owen, Lee Brice, Keith Urban, Eric Church, Maroon 5, Lady Antebellum, Taylor Swift, The Civil Wars, The Band Perry, and more. Needless to say, country music fans from all over America are downloading White's debut.
One thing about White's extraordinary success so far is that it was earned, not granted. He has worked incredibly hard to attain these amazing achievements. What's more, these extraordinary results clear up one thing about his future: White will not stop working until he has reached the top.
It's hard to believe that White could have more than ten years of touring and performing experience at just 21 years old, but it's a fact. White has already played with some of the most legendary names in country music (including Lee Brice and Blake Shelton) and has toured with massive acts like Toby Keith. What's even more astounding is that White has accomplished all of this while studying full-time at Oklahoma State University.
In his young and promising career, White has written hundreds of tunes and has put in thousands of hours of stage performance. His latest EP, Making Noise, has done what it promises – made noise. It was issued in 2014 to a legion of ravenous fans, and it has been downloaded more than 80,000 times since then. White has been playing for sold-out audiences across the United States ever since.
White's burgeoning career as an earnest Southern country act began with Oklahoma Stomp, and has recently risen to a truly national level with his success on NBC's The Voice last year, which introduced the soulful singer to a new army of fans. He won a coveted place in the top seven, and was the only country musician left standing. White's blind audition amassed more than two million plays on YouTube alone. He has leveraged this momentum to continue to expand his fanbase all over the world.
White is currently putting together a collection of exciting new tunes that will combine an energetic, Matchbox 20-style rock with his country roots and soulful Southern style. He has given his live audiences a sample of his latest work, and they have thoroughly enjoyed it. This fresh new album is slated for release in 2016.
More than anything, White loves knowing that his music is resonating with people. For him, the coolest feeling in his work in when the entire audience is singing the lyrics to his songs so loud that he can just stop singing, listen, and take it all in. He lives for those moments.
White's journey has been incredible. It has taken a lot of patience, a lot of hard work, a bit of luck, and a huge amount of faith. It's discouraging and exhausting at times, but White honestly wouldn't have it any other way. Anything worth having rarely comes easily. White reflects with awe about the fans he's met, the shows he's played, and the friends he's made, and he is just getting started. He is grateful to all his supporters for listening and helping him to do what he loves, and he can't wait to see you at his next show!
Previous Hits
Corey Kent White may be young, but he has been performing for a long time. At the age of 11, he was asked to front the Western swing band Oklahoma Stomp, with whom he toured for five years. Recently, White's grandfather took him to a Willie Nelson show, and Nelson picked White out of the crowd to join him onstage to sing. It was a definitive moment for White, and in that moment he found his calling. His stint on NBC's The Voice in 2015 helped him prove his talent and determination to all of America.
Trivia
Corey Kent White's powerhouse performance in March of 2015 earned him a spot in the live playoffs on NBC's The Voice. The song was dedicated to his late grandfather, who had taken him to see Willie Nelson.
The Corey Kent White Concert Experience
The Corey Kent White concert experience is one of the most soulful offerings in country music today. With an incredible decade of performing experience behind him and a hotly anticipated album on the way, Corey Kent White puts on a show that is as heartfelt as it is high-energy. Don't miss out on your chance to see this up-and-coming country crooner in concert!
Back to Top
Epic events and incredible deals straight to your inbox.