There aren't any Events on the horizon right now.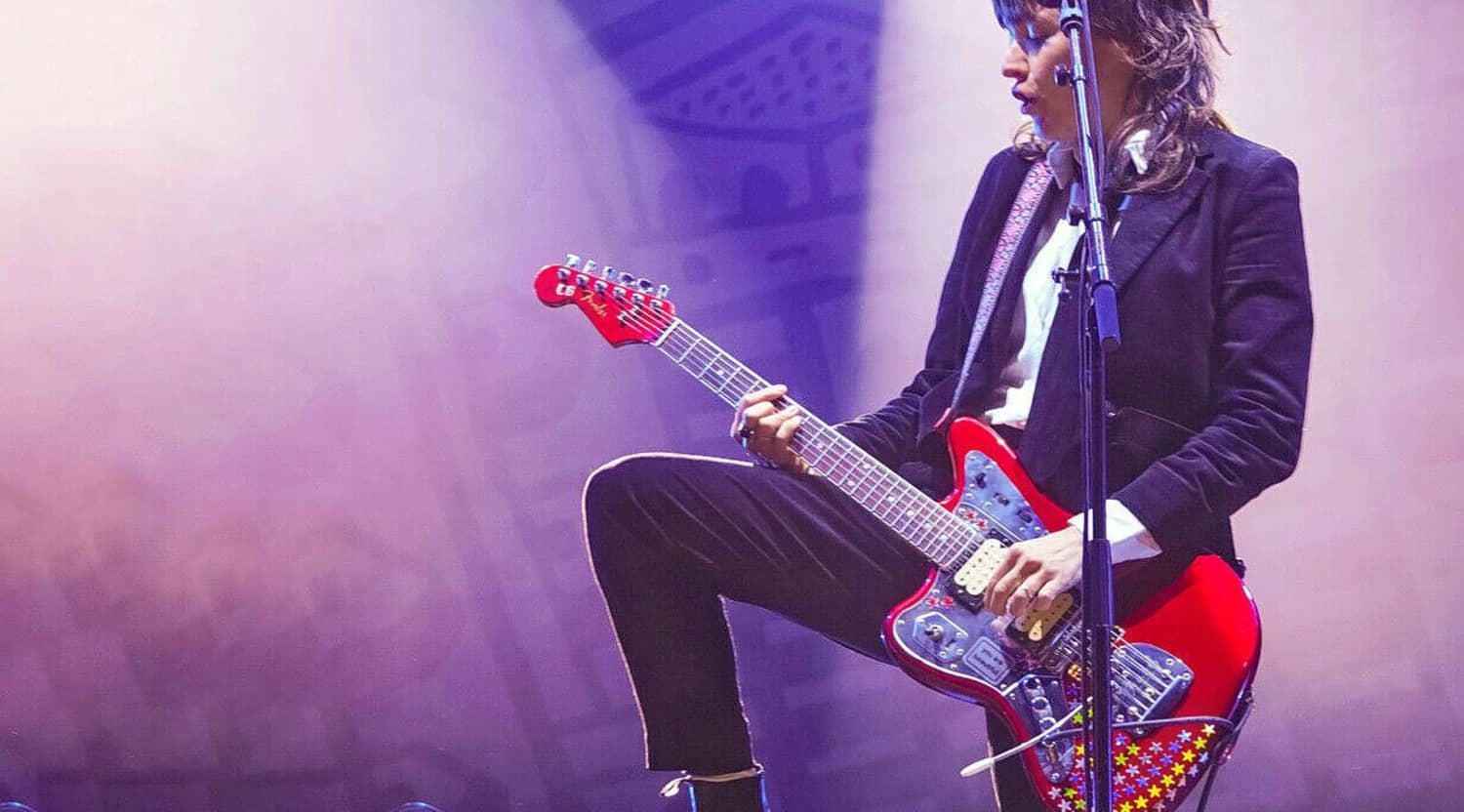 Zuma
Courtney Barnett Tickets
Courtney Barnett Tickets
Born in 1987 in Australia, Courtney Barnett's musical career began during her teenage years. She was extremely interested in both American and Australian performers. Barnett has said that these performers influenced and inspired her to write and perform her own music. She formed her own label, Milk! Records, in 2012 and used it to release both her own music and the recordings of her former girlfriend, Jen Cloher. Courtney Barnett released her album Sometimes I Sit and Think, and Sometimes I Just Sit in 2015, and it was met with positive praise from critics. Though she is still relatively new to the music scene, she is a musician with unbridled talent and passion.
A 'Pedestrian at Best'
Courtney Barnett's music is a strong combination of wit, cynicism and pure raw talent. The musician is very open about her relationships with music, with women and with the world in general. Her music reflects her outlook on life. She has an immense capability of reaching a wide and diverse audience as well as selling out shows in her Australian home country and around the world at small venues and stadiums. Though her delivery often sounds uninterested, Courtney Barnett's music and performances prove otherwise.
Where can I buy Courtney Barnett tickets?
Get your Courtney Barnett tickets through the largest ticketing marketplace in the world, StubHub. When you purchase your Courtney Barnett tickets at stubhub.com, you get the FanProtect guarantee that will make you feel safe and secure in completing the transaction.
What are some Courtney Barnett albums that I should listen to?
Courtney Barnett's debut album, Sometimes I Sit and Think, and Sometimes I Just Sit, is a must album for any diehard or newcomer fan to listen to. The album peaked at No. 4 on the Australian charts and made it to No. 20 on the US Billboard 200 chart. This album contains hit songs, such as "Avant Gardner," that fans will likely hear at her concerts. In addition, the album was certified gold in the artist's home country of Australia.
What are some of the songs that Courtney Barnett performs live?
"Pedestrian at Best" is one of the songs that fans expect to be performed at a Courtney Barnett concert. In addition, other song performances may include "Avant Gardener," "City Looks Pretty," "Small Talk," "Need a Little Time," "Nameless, Faceless," "Crippling Self Doubt and a General Lack of Self Confidence," "Small Poppies," "Depreston, "Everybody Here Hates You" and "History Eraser."
What are some things I can expect at a Courtney Barnett concert?
Courtney Barnett's voice might sound like she is bored when she is singing in the studio, but watching her perform live proves this misconception to be wrong. While on stage, Barnett engages with the audience, shows off her polished guitar playing and displays that she is having the time of her life on stage. You can expect Courtney Barnett to play her heart out from beginning to end during her stage performances.
Has Courtney Barnett been nominated for any awards?
Though she is relatively new to the music scene, critics have noticed what a strong singing force Courtney Barnett is in the music industry. The artist received a 2016 Grammy Award nomination for "Best New Artist" as well as another 2016 nomination for "International Female Solo Artist" at the BRIT Awards. Between 2014 and 2018, Courtney Barnett received 20 various nominations for the ARIA Music Awards.
Who are some artists and performers similar to Courtney Barnett?
Courtney Barnett's music has its own distinct sound, but there are some artists who produce similar music such as Kurt Vile & The Violators, Sharon Van Etten and Jenny Lewis.
Back to Top
Epic events and incredible deals straight to your inbox.