There aren't any Events on the horizon right now.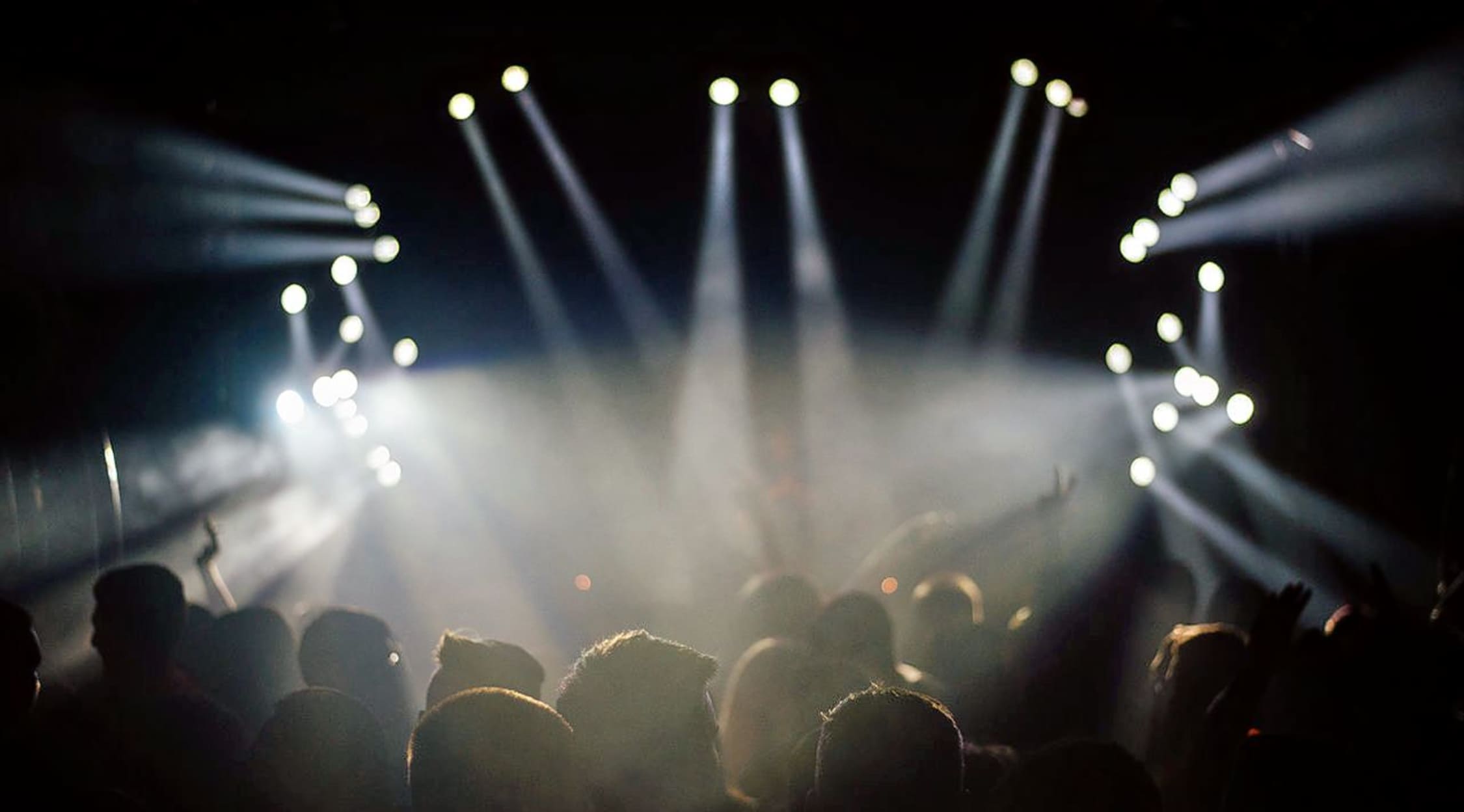 Stocksy
Coyote Kisses Tickets
Coyote Kisses Schedule
Coyote Kisses have cemented their reputation as having a powerful presence on the music scene. Comprised of Bryce Bresnan and Joe Sussingham, the electronic pop duo has made a huge impression with tracks like "Changing Guard," "Stay With You," "This Is How You Know" and "Diving at Night."
This duo may be young but they've certainly proved themselves as a force to be reckoned with - touting a dedicated fan base that saturates the globe. And you can join them by making sure you get yourself to a live concert.
To stay on top of Coyote Kisses' upcoming schedule, make sure you sign up for StubHub's event updates. That way, you'll always be in the know when Coyote Kisses are headed your way. So don't wait, and check out StubHub now!
Coyote Kisses Background
"It started as a VERY different monster. Both Joe and I were seniors in high school when we started playing music together. I played keyboards, and Joe played guitar. We tried forming a sort of lo-fi punk band, but that fell through pretty quickly. Joe and I kept playing together though, off and on. Eventually we went for electro/synth pop using my keyboards and garage band. We would record vocals and be generally embarrassing to our friends. At one point we decided we were going to try our hand at hard electronic dance music. We bought ourselves a copy of Ableton and never looked back," Bryce Bresnan said.
These days Coyote Kisses continue to crank out fresh and interesting tunes, like "Acid Wolfpack," which turned out to be one of Coyote Kisses' most coveted songs.
"'Acid Wolfpack' let people know that we had potential. That song was really a summer art project. There was something pure about it because no one knew who we were. It was entirely for us. It was the first time we've gotten real recognition, so it made us think that maybe gaining some notoriety was within reach. It gave us confidence and was a definite turning point. Also, we put so much time into that song, hopefully that's clear. So, if anything, it showed people that we were willing to put a ton of work and heartache into every track we release and hold ourselves to really high standards. That's something we've tried to carry forward with every track since," explained Bresnan.
Coyote Kisses Albums
Coyote Kisses are credited with efforts like: Acid Wolfpack (EP, 2012) and Thundercolor (EP, 2013).
Coyote Kisses Trivia
Curious about what inspired this outfit's name? Be curious no more. Bresnan explained: "We derived our name kind of randomly. Coming up with a name is really hard, Coyote Kisses was the only thing that sounded right to us. When we first started, we wanted to be the cowboys of dance music, sort of as a joke. But we kept it 'cause it's got interesting imagery, reflects our southern roots and it felt unique."
Coyote Kisses Concert Experience
Seeing a fantastic duo like Coyote Kisses is an event unlike any other. Combine ambient electronica with a searing, vibrant light show and your senses will be ablaze with anticipation! Fans of Coyote Kisses are definitely full of energy and excitement as this phenomenal duo takes the stage. Coyote Kisses have an innate understanding and knowledge of how to keep their fans not only hypnotized but out of their seats. Combining intriguing loops with dreamy sounds, there are always new sounds to be heard at any Coyote Kisses show. Few artists have the capacity to turn the random and mundane sounds of daily life into a song and showcase them in such a magnetic way.
The best way to take in the full effects of Coyote Kisses is by catching them at one of your favorite venues. When asked about what venues they feel at home at, Bresnan explained: "We like small rooms, intimate shows where we can really make a connection with the crowd. So to answer your question, we'd play with Van Halen, Van Gogh and Van Wilder... in the back of a van (for consistency)."
With high-profile festivals under their collective belts, Coyote Kisses are no strangers to the stage! In a short time, the dynamic duo, Coyote Kisses, have worked their way up and out through the musical mire of the club scene to emerge as one of its foremost proponents of electronic pop. If you're ready to get into some electro-techno magic sounds, grab your concert tickets for Coyote Kisses here on StubHub. Their relentless and infectious beats will have you on the dance floor feeling the groove. Coyote Kisses have perfected the ultimate dance rock hybrid with mind-blowing vibes. You're going to want to experience this band live to get the full effects! So grab your tickets now through StubHub for Coyote Kisses before they sell out!
Back to Top