There aren't any Events on the horizon right now.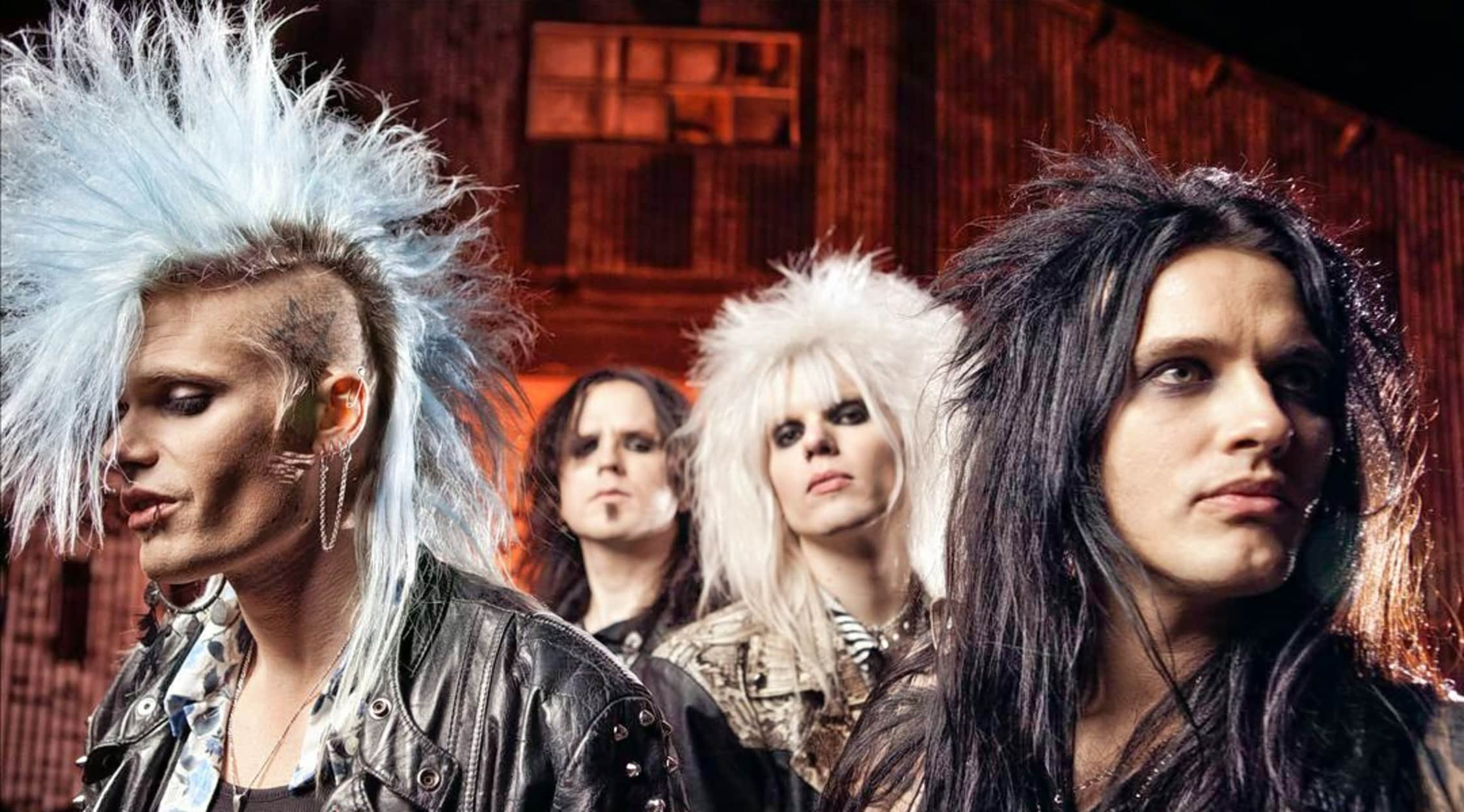 Rovi
Crashdiet Tickets
Crashdiet Tickets
Inspired by the metal giants like Guns N' Roses, Kiss, Motley Crue and Skid Row, glam metal lives on in the music of Swedish Band Crashdiet. Often rawer in sound and raunchier in style, Crashdiet has kept its promise to revive the big shows and big songs of "unpredictable and dangerous" rock and roll. So make sure you get your concert tickets today through StubHub. And hurry because diehard fans of Crashdiet will be snapping up tickets pretty quickly!
Crashdiet Concert Tickets
Crashdiet served as a force to be reckoned with in the Swedish "sleaze rock" scene of the 2000s - a resurgence of the glam metal of the 1980s, but with a more pronounced punk element. The group inked a contract with Universal in 2004 - making them the first sleaze rock act on a major label in over a decade. Rest in Sleaze, their premiere album, came out the following year. This album landed in the No. 12 slot on the national charts and churned out the singles Riot in Everyone, Knokk 'Em Down, Breaking the Chainz and It's a Miracle. The band set out on a tour of Sweden to promote the album in 2005. Today Crashdiet is still cranking out heavy metal the way it's supposed to be. Act now, and get Crashdiet concert tickets right here through StubHub!
Crashdiet
In January 2006, tragedy overshadowed Crashdiet when the band's front man 25-year-old Dave Lepard took his own life. His three surviving bandmates decided to disband. But a surprising outpouring of support and sympathy from fans globally spurred them to perform one final tribute gig in February. Several months later, the ex-members of Crashdiet met to talk about future plans and ultimately decided to move forward as a new band. With the blessing of Lepard's family, the band kept the Crashdiet name and vowed to keep Lepard's spirit alive.
Crashdiet Concert Tour
During the course of their career, Crashdiet has done some extensive touring. Highlights include stopovers in the Big Apple and Hollywood with sold-out shows at Webster Hall and Whisky A Go Go. the band has also supported their idols Ozzy Osbourne and Motley Crue. Crashdiet has become recognized as a band with a rabid fanbase, and the huge interest for the band never seems to fade. To experience Crashdiet live, make sure you grab some tickets right here on StubHub. As long as you're here, sign up for email alerts so you will be instantly notified when Crashdiet or your other favorite heavy metal acts are headed to a club near you. Check it out today!
Crashdiet Tour Schedule
To learn more about Crashdiet and concert tickets, stay tuned to StubHub. Whether you're looking for information on ticket availability or for concert tour schedules, StubHub can give you what you need with just a click of the mouse! And don't forget that StubHub carries folk music tickets, rock music tickets and hip-hop music tickets as well. Take a look around StubHub right now, and make sure you bookmark StubHub for all of your future entertainment needs!
Back to Top