There aren't any Events on the horizon right now.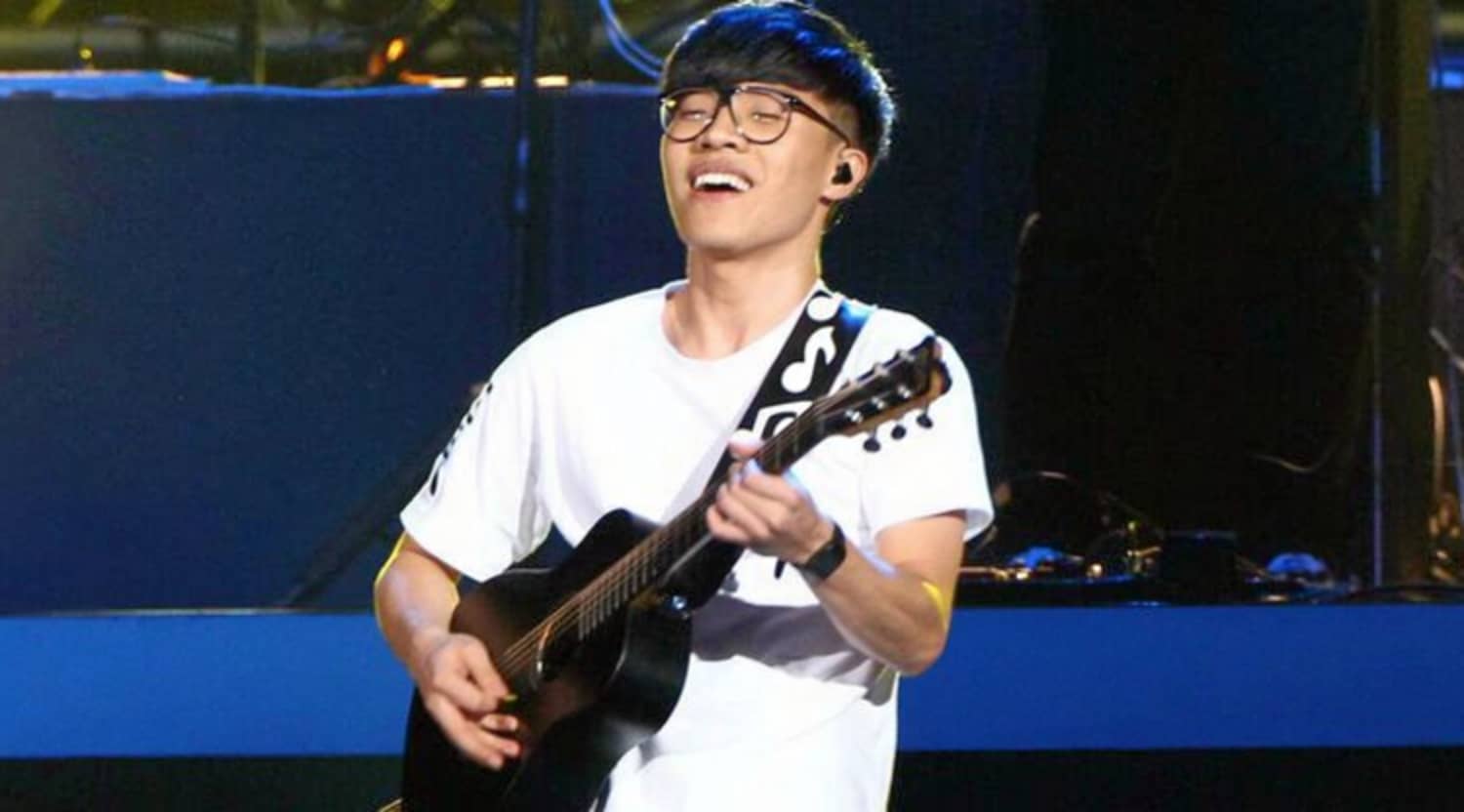 Alamy
Crowd Lu Tickets
Crowd Lu – Mandopop's shy superstar
Crowd Lu is one of the most endearing solo artists you'll ever see. He's a shy and self-deprecating Mandopop singer from Taiwan, who appears to be something of a Sheldon Cooper character with his almost incredulously naive audience interaction. At the same time, once he gets into his music and flails away at his customised Fender Mustang, he's able to transport his mostly young teen audience to pop nirvana. This is a massive market and you'll always find plenty of good reasons to buy or sell Crowd Lu tickets on StubHub.
A fast rise for his award-winning pop music
Crowd Lu is one of the many dozens of Mandopop artists vying for the ultimate crown, trying to reach the tantalising elite level set by the godfather of them all, Hong Kong's almost unimaginably famous Aaron Kwok. You have to really make your mark on the world to be allowed to own an ultra-rare Ferrari FXXK Evo, which might sound like a bit of a sidetrack, but illustrates the high stakes they perform for in the broader Far East pop music market. Lu, on the other hand, couldn't be further removed from this ultra-glamorous world of celebrity. He's down-to-earth to the point of coming across as almost painfully vulnerable, perhaps as a result of the challenges he had to face when he was younger, taking up the guitar while recovering from a near-perilous car accident. By 2009 he had made his mark on the Taiwanese pop market, winning two Golden Melody Awards – the biggest that the industry has to offer – for Best Composer and Best New Artist. Get a taste of this phenomenal success and get your own Crowd Lu tickets.


Becoming a household name in Taiwanese pop
Crowd Lu plays quite stereotypical Mandopop, meaning that you can expect to hear synth-dominant backing and computerised drum rhythms (although these are often duplicated by live musicians on stage), with insanely catchy vocal melodies and ultra-romantic lyrics. It's the ultimate dream pop for teens and pre-teens, and has become massively popular all over Asia. So it's always worthwhile getting hold of the likes of Crowd Lu tickets. He's part of the modern pantheon of artists that includes some names that are on everyone's tongue in Taiwan, and who you can also check out if this is your flavour of pop: David Tao, Cheer Chen and Aska Young. If these names are just as familiar to you, you can get their tickets as well right here on StubHub.
Back to Top
Epic events and incredible deals straight to your inbox.