We didn't find anything nearby, but here's what's happening in other cities.
-

Petco Park, San Diego, CA, US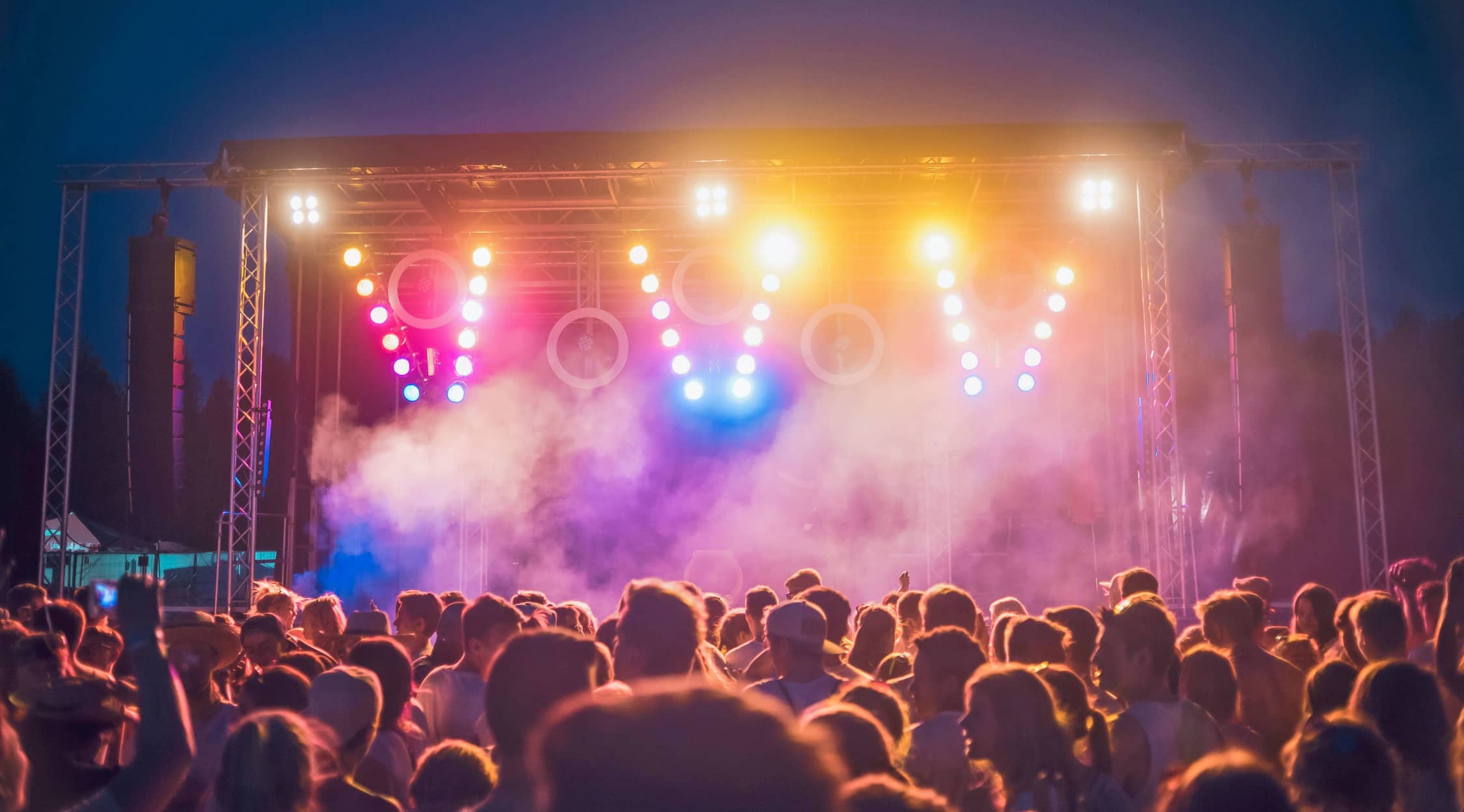 Adobe Stock RF
CRSSD Festival Tickets
CRSSD Festival Tickets
CRSSD Festival is a two-day, bi-annual underground dance music event that takes place in March and September. It is billed as a more mature EDM festival that offers a less rave-like atmosphere while still being high energy. Attendees can listen to lively electronic music as they lounge on the grass, take in the scenic views and enjoy the cool breezes. The festival focuses on bringing a good blend of well-known acts as well as up-and-coming artists to audiences. The Fall CRSSD Festival 2019 is scheduled for September 28-29. It will return to the Waterfront Park in San Diego, Calif., on the Pacific Coast Highway and next to San Diego Bay. Among the performers set to take the stage are Hot Chip, AudioJack and Mark Farina.
A Waterfront and Music
The city of San Diego has made strong efforts to revitalize its downtown and surrounding areas. The revitalization efforts have led to the addition of events such as the CRSSD Festival. The inaugural CRSSD Festival was held in March 2015 and attracted a sold-out crowd of 15,000. Since then, it has managed to attract near-capacity crowds. Holding the event at the San Diego Waterfront allows for amazing vistas as the top electronic dance music artists work the mixing tables on stage. Since San Diego experiences great weather just about year-round, concertgoers are encouraged to pack and wear plenty of sunscreen and bring their good vibes.
Where can I buy CRSSD Festival tickets?
When CRSSD Festival tickets go on sale, you can snag your spot at StubHub, which backs each purchase with its FanProtect guarantee. As the world's largest ticket marketplace, StubHub makes it easy to grab tickets safely and securely via its mobile and desktop platforms.
Who performed at the most recent CRSSD Festival?
The CRSSD Festival concert events in 2018 featured Bob Moses, Marian Hill and Claptone as well as Sofi Tukker. At least 36 artists performed sets on three stages. The 2019 event will feature Portugal, Richie Hawtin and Shiba San. As the event date gets closer, more acts may be added to the lineup. The first festival in March 2015 featured Chromeo and Empire of the Sun.
What are the stages set up at CRSSD Festival?
There are three stages set up for the CRSSD Festival in 2019, and these include the Ocean View, Palms and City Steps stages. At least 26 performers took to the stage during the 2018 event. The organizers are still working on confirming more artists to be part of the 2019 lineup.
When is CRSSD Festival 2020?
The date for the CRSSD Festival concert in 2020 has not been announced. This is a festival that is held twice a year and tends to split time between Los Angeles and San Diego. The 2019 San Diego event is scheduled for September 28-29, so it is a good idea to check back for 2020 event updates in October.
What attractions will I experience at CRSSD Festival?
The CRSSD Festival is a 21+ event. While the music being performed at one of the three stages at any given time is the star, attendees are encouraged to enjoy themselves without taking things too far. There will also be plenty of food, drinks and merchandise sold on-site by local vendors and national partners. Enough cannot be said about the beautiful surroundings this particular area of San Diego provides, too.
What other music festivals are held in San Diego like the CRSSD Festival?
Those who are interested in attending additional music festivals in San Diego might consider checking out the KAABOO Del Mar Festival, which is held at the Racetrack + Fairgrounds in Del Mar or the Carlsbad Music Festival, which is held at the village of Carlsbad.
Back to Top