We didn't find any Events nearby, but here's what's happening in other cities.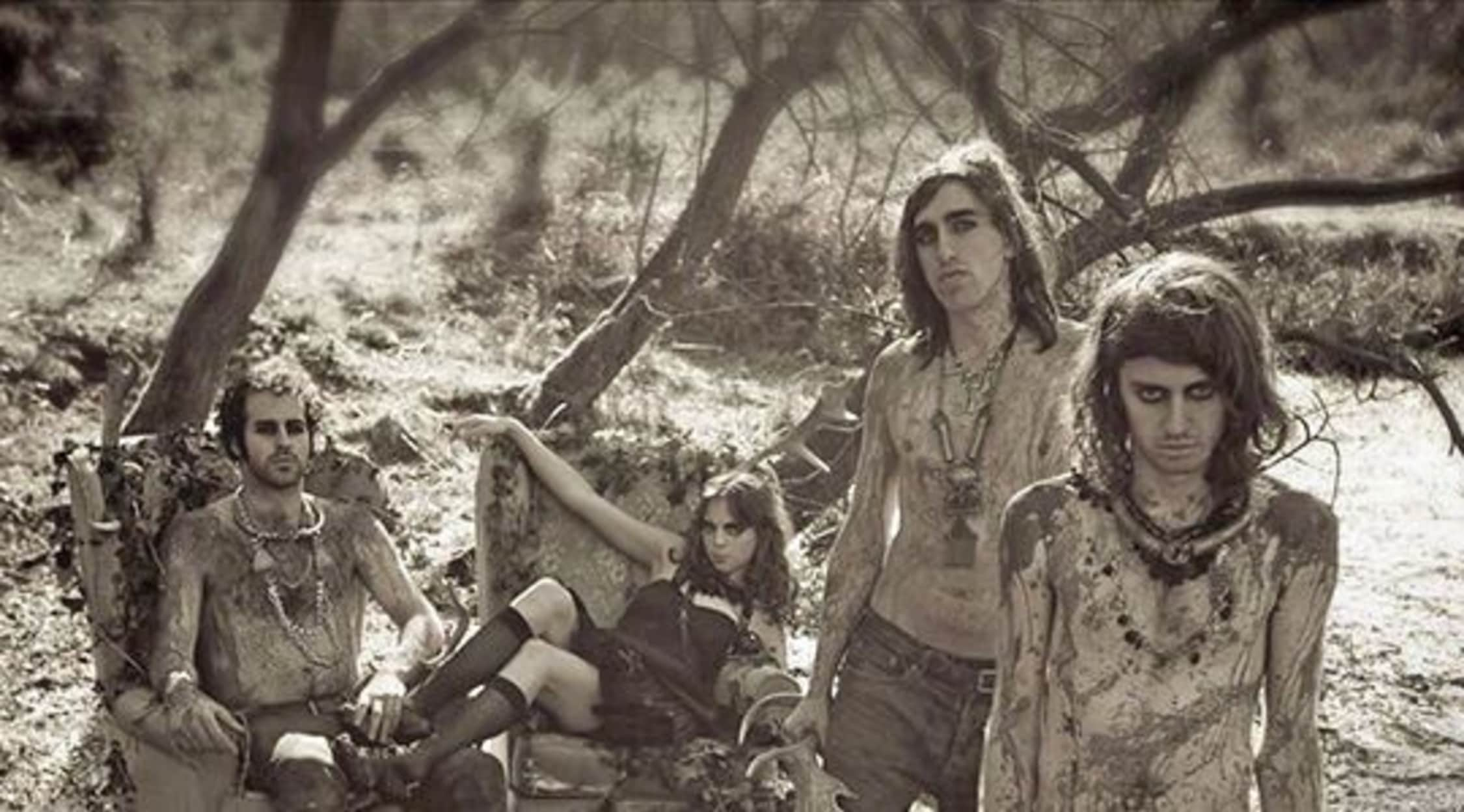 Rovi
Crystal Fighters Tickets
Crystal Fighters Concert Schedule
Are you ready to spend hours dancing to some of the coolest synthpop hits around? Then you definitely need to check out alternative dance outfit Crystal Fighters live in concert this year, because this British electronic music group definitely knows how to start some wildly fun dance parties. With their cool blend of folk and electronica, Crystal Fighters have carved out a unique niche for themselves in the modern music scene, and now your chance to see them live in action may be coming up fast. While Crystal Fighters shows tend to be in high demand, you can still lock down your tickets to an upcoming show thanks to StubHub, where finding tickets to the hottest alt-dance concerts of the year is a breeze!
In the upcoming months, Crystal Fighters will be performing at a handful of the hottest music festivals around, and they are sure to be one of the most buzzed about performing acts of each event. You can catch Crystal Fighters at festivals like the Shaky Knees Music Festival in Atlanta and the Wilderness festival in Chipping Norton. So whether you catch them in action in Georgia or the UK, Crystal Fighters are sure to blow you away with an utterly entertaining and energetic live show. So be sure to act fast and grab your Crystal Fighters tickets here on StubHub today!
Crystal Fighters Background
Crystal Fighters is an alternative dance troupe that consists of Sebastian Pringle, Gilbert Vierich, Graham Dickson, Eleanor Fletcher, and Clarissa Land. Since forming in London in 2008, this "folktronica" outfit has garnered quite a large and loyal following, so there is no doubt that they will be one of the most talked about touring acts of the year. In 2010, Crystal Fighters released their debut album, Star of Love, which quickly became the toast of the indie music scene. Major critics and publications gave the album glowing reviews, and soon enough Crystal Fighters had become one of the most talked about new bands in the indie music scene. As Crystal Fighters continued to release more and more catchy synthpop tunes, including "I Love London" and "Earth Island," Crystal Fighters soared to fame in both the North American music scene and the UK music scene. It's been just a handful of years since Crystal Fighters first began wowing audiences with their infectious electronica hits, but they are now one of the most popular touring acts in the electronic music scene!
Over the past several years, Crystal Fighters have released one catchy folktronica track after another, and they have become an unstoppable force in the alternative music scene. Crystal Fighters have earned a reputation for attracting massive crowds of eager music lovers to their shows no matter where or when they perform, which is why you can expect their upcoming concerts to be in high demand. Luckily, you could secure your tickets to an upcoming Crystal Fighters show in a matter of minutes when you rely on StubHub for your concert ticket needs. Simply act fast and lock down your Crystal Fighters concert tickets here on StubHub as soon as possible and you will be on your way to attending one of the most unforgettable concerts of the year! Also, be sure to recruit some of your music-loving friends, because this is one knockout concert experience that you will definitely want to share with others!
Greatest Hits
To date, Crystal Fighters has released two studio albums: Star of Love (2010) and Cave Rave (2013). These critically acclaimed albums are loaded with some of the catchiest electronica tunes around, including hits like "I Love London," "Follow," "Swallow," "At Home," "Plage," "You and I," "LA Calling," "Love Alight," and "IN the Summer." These catchy folktronica tunes have already earned Crystal Fighters countless fans all over the world, and now you just might get to hear them live in concert! Come sing and dance the night away with one of the coolest bands on the global music scene—hurry and lock down your Crystal Fighters concert tickets here on StubHub before the opportunity passes you by! This is sure to be one of the most exciting concerts you'll attend all year!
Trivia
Crystal Fighters songs have appeared in television shows like Cougar Town, Gossip Girl, Beauty and the Beast, and Girls.
The Experience
If you are ready to attend one of the most talked about concert events of the year in your neck of the woods, be sure to lock down your Crystal Fighters concert tickets on StubHub as soon as possible. There is no doubt that Crystal Fighters are one band that every electronic and alternative music lover should check out as soon as possible, so be sure to act fast and grab your tickets on StubHub before it's too late! This is definitely one awesome concert you won't want to miss!
Back to Top
Epic events and incredible deals straight to your inbox.