We didn't find any Events nearby, but here's what's happening in other cities.
Crystal Method tour venues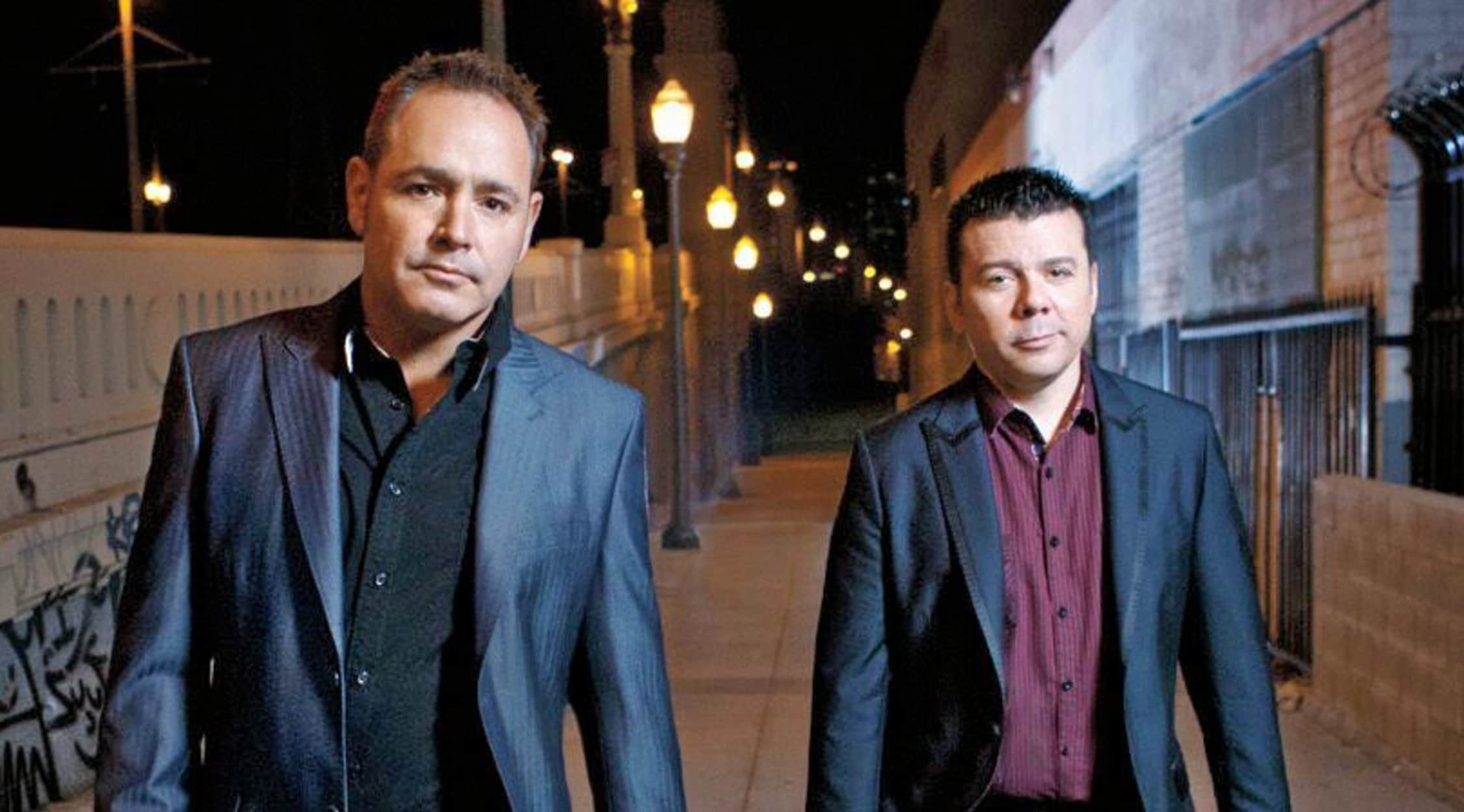 Rovi
Crystal Method Tickets
The Crystal Method – The 2015 Tour
The Crystal Method are heading out for another tour. Don't miss these Los Angeles-based EDM phenomena as they arrive on a stage near you. Make sure you're up to date with all of The Crystal Method's latest tour stops right here on StubHub!
The Crystal Method's latest tour is going to be one of their most exciting to date. The Crystal Method will be touching down all over the country, hitting much of the continental United States and even landing in South Korea for the Pentaport Rock Festival. The Crystal Method will be appearing at some of the hottest venues (Hawthorne Theatre, Foundation Nightclub, Beta Nightclub) and some of the most exciting festivals (Imagine Music Festival, Derbycon) to bring you their impressive collection of hit singles, tracks, and remixes. Don't miss out – get your tickets today!
About The Crystal Method
The L.A.-based Crystal Method have been dubbed the American peers of the Chemical Brothers. An electronic dance pair with a distinct rock band sound, the comparison is appropriate, though it tends to overlook what makes the duo unique: a solid foundation in American pop, soul, rock, and hip-hop. Established by Scott Kirkland and Ken Jordan in 1993, Crystal Method was the lengthiest stop in a line of projects that led the pair from their native Las Vegas to the early 'nineties rave scene in L.A. Attracted to its youthful idealism, Kirkland and Jordan would be absorbed into the city's underground club culture and started crafting tunes inspired by the experience. One of their demos would land Crystal Method a deal with Justin King and Steve Melrose's imprint, City of Angels, in 1994, and soon after the pair released their first single, "Keep Hope Alive". The title referenced the waning rave scene in L.A., which struggled with random violence and constant police pressure) and would become a kind of anthem thanks to an endless stream of alternate versions and remixes that appeared.
The duo's insistence on being taken seriously as a musical entity (as opposed to the imposed anonymity of the majority of techno artists) extended to their constant live shows, and the increasing popularity of The Crystal Method both among radio jockeys and in the clubs led to a contract with Geffen, an affiliate of Outpost Recordings, in 1996. The duo's full-length debut, Vegas – an unapologetic party album bathed in hop-hop, rock, funk, and acid – arrived in the summer of 1997 and sold well. Tweekend, the follow-up, appeared four years later, and the pair launched a string of mix albums in 2002 entitled Community Service. The Crystal Method's third LP Legion of Boom arrived in 2004, and their score for the movie London followed a year later. Drive was released in 2006; the mix was written as a soundtrack for workout sessions and was re-issued with four bonus tracks in 2008 on CD. In 2009, The Crystal Method issued Divided by Night, their first album recorded in their state-of-the-art studio, Crystalwerks. A fan-funded, eponymous album arrived in 2014 and celebrated the duo's role in the growth of EDM.
Previous Hits
The Crystal Method has released three Top 40 albums, Tweekend, Legion of Boom, and Divided by Night, and a number of hit singles, including "Comin' Back", "Name of the Game", "Burn Too Slow", and "Come Back Clean".
2001's Tweekend is, for many dance fans, something of a crossover album; the songs' frameworks and the changes within are unsurprising and obvious to anyone who's watched a soft drink commercial. Still, Scott Kirkland and Ken Jordan are experienced, solid producers and their skill makes all the difference. "PHD", the opener, is a first class work of slow-grind electro, showing off a heavily tweaked, thick acid bath of funky breaks. The pair also delves into rap-rock on "Name of the Game", which features Rage Against the Machine guitarist Tom Morello and some hardcore metal scratching from DJ Swamp (Beck). The other major guest spot is Stone Temple Pilot's Scott Weiland, who is unexpectedly complementary to this material, eschewing his habitual parched croon.
With 2004's Legion of Boom, The Crystal Method did not break new ground, but they did further prove themselves as the nation's best EDM producers for rock n' roll fans. A dirty, slick Wes Borland guitar riff is chopped up over thudding bass and the rocking howl of ex-Kyuss singer John Garcia on "Born Too Slow"; Borland's atonal chaos reappears on "Weapons of Mass Distortion", a track with predictable breaks but also the kind of hedonistic throbbing that a nightclub's expensive sound system was designed for. On "The American Way", The Method once again featured DJ Swamp's percussive, methodical grooves, above which Rahzel raps. On "I Know It's You", Milla Jovovich's moody moans are made to flash and glint like pink neon on the darkened windows of a passing limo.
2009's Divided by Night is certainly polished and varied, and it features a bucketful of guests. It once again reveals that The Crystal Method are, more than anything, clever craftsmen who make outgoing dance music that always excites and innovates. The opening track features a slow-burning start brimming with promise and explodes into the next track, "Dirty Thirty", a Peter Hook feature that stutters with revolutionary breakbeats. On "Drown in the Now", Matisyahu freshens things up, and the L.A. icon Justin Warfield channels Phil Oakey on the shocking and futuristic "Kling to the Wreckage", and these are yet more dance music tracks that gleefully paint outside the numbers.
Trivia
You can hear The Crystal Method on the Mortal Kombat soundtrack that includes their piece "Come2gether".
The Crystal Method Concert Experience
Following in the tradition of Fatboy Slim and The Chemical Brothers, The Crystal Method brings you one of the most hard hitting and exciting shows around. Whether they are opening with one of their biggest singles ("Comin' Back", "Come Back Clean") or sampling from some of their newest and hottest material, The Crystal Method gives you a concert experience that never disappoints. Haul out your fishing gear because The Crystal Method will be dropping the bass all summer long. Don't miss your chance to see The Crystal Method live and in the flesh – start planning your Crystal Method concert experience today!
Back to Top