We didn't find any Events nearby, but here's what's happening in other cities.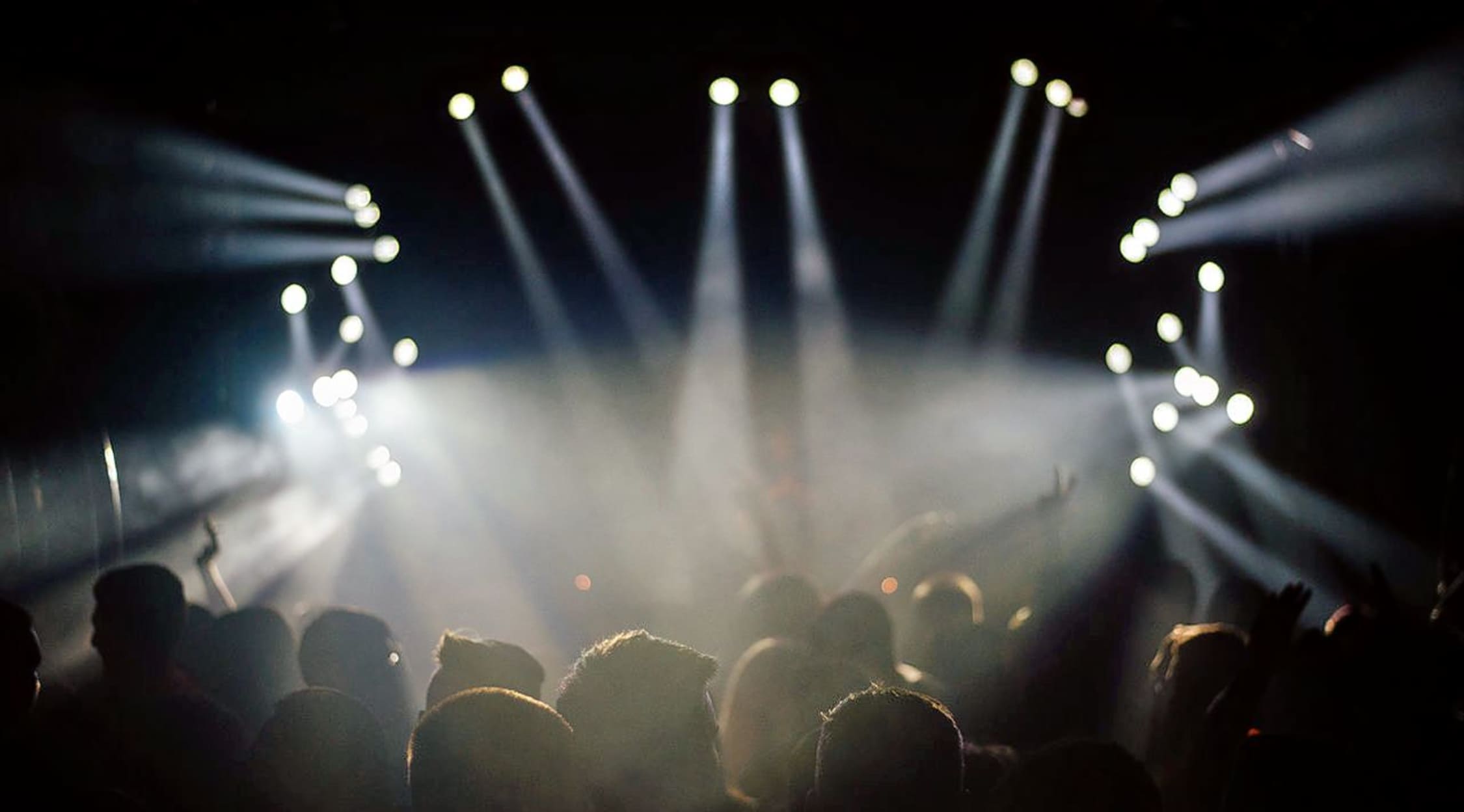 Stocksy
Cultura Profetica Tickets
Cultura Profetica Concert Schedule
Cultura Profetica (which translates to Prophetic Culture in English) has dominated the Reggae en Espanol scene since forming in the 1990s, and now you just might get to see this Puerto Rican reggae outfit live in concert. Cultura Profetica blends together styles like reggae, roots, salsa, and bossa nova to create some of the most infectious and irresistible Reggae en Espanol tracks around, so you definitely don't want to miss seeing them in concert when you have the chance. Fortunately, you don't have to miss out on major concert events in your neck of the woods when you rely on StubHub for your concert ticket needs. Thanks to StubHub, you could have your Cultura Profetica tickets in just a matter of minutes.
Cultura Profetica has a handful of shows scheduled throughout the US in the upcoming months, and this means that your chance to see them in action may be weeks or even days away. Cultura Profetica will be performing at top-tier music venues like the House of Blues in Orlando and Terminal 5 in New York, and they are sure to put on high-energy, magnetic performances whenever and wherever they take the stage. So make sure that you are in the audience when Cultura Profetica takes the stage at a venue near you—hurry and purchase your tickets on StubHub today.
Cultura Profetica Background
Hailing from Puerto Rico, this wildly cool reggae troupe has continued to amaze fans all over the world since its formation in 1996. While Cultura Profetica has experienced numerous lineup changes over the decades, its founding members have remained at the core of the band: Willy Rodriguez, Eliut Gonzalez, Omar Silva, and Boris Bilbraut. Initially, Cultura Profetica started out as a cover band in Puerto Rico, but their rising popularity inspired them to create original material, and thus they began writing and recording their own original reggae tunes. In 1998, Cultura Profetica released their debut album, Cancion de Alerta, which helped establish their reputation as one of the most exciting new bands in the Latin reggae scene. Over the next several years, Cultura Profetica released one popular Reggae en Espanol album after another, and fans and critics alike simply couldn't get enough of hits like "De Antes" and "Ritmo Que Pasa." Over the course of their career, Cultura Profetica has established great success in their home country of Puerto Rico, but they have also achieved great success on the global Latin music scene. To this day, Cultura Profetica has an enormous fan base that stretches everywhere from Europe to North America.
In recent years, Cultura Profetica has continued to write and record popular reggae albums, which include reggae hits like "Para Estar" and "Baja La Tension." With their cool roots reggae sound and their explosive live shows, Cultura Profetica has become one of the must-see acts in the worldwide reggae scene, and now your chance to see Cultura Profetica in concert may be right around the corner. To secure your tickets to a Cultura Profetica show in your neck of the woods, simply act fast and check out StubHub's ticket selection as soon as possible. There is no denying the fact that these upcoming Cultura Profetica are going to be some of the most talked about concert events in the Latin music scene this year, so don't miss out—purchase your Cultura Profetica tickets on StubHub today.
Greatest Hits
To date, Cultura Profetica has released five studio albums: Cancion de Alerta (1998), Ideas Nuevas (1999), Diario (2002), M.O.T.A (2005) and La Dulzura (2010). Some of the band's hottest tracks include popular Reggae en Espanol anthems like "Illegal," "La complicidad," "La espera," "Saca Prende y Sorprende," "Baja la Tension," "Para estar," "Un Deseo," "De Antes," "Le da Igual," and "Sube el Humo." Now you might get to sing and dance along to these knockout reggae tunes live in concert, because you could have your Cultura Profetica tickets today when you check out StubHub's ticket selection right away. Come see one of the best bands in the Latin music scene—the widely beloved reggae troupe Cultura Profetica. Simply act fast and purchase your tickets here on StubHub today.
Trivia
In 2007, Cultura Profetica released a tribute album to Bob Marley, entitled Tribute to the Legend: Bob Marley.
The Experience
Calling all reggae lovers—here is your chance to see the world-famous Puerto Rican reggae band Cultura Profetica live in concert. There is no doubt that Cultura Profetica can craft some stellar reggae anthems, and now you might get to hear some of your favorite Cultura Profetica hits in concert. To secure your tickets to one of these in-demand Cultura Profetica shows, all you have to do is check out StubHub's ticket selection as soon as possible. Thanks to StubHub, you could have your tickets to an in-demand Cultura Profetica show in a matter of minutes.
Back to Top
Epic events and incredible deals straight to your inbox.