We didn't find any Events nearby, but here's what's happening in other cities.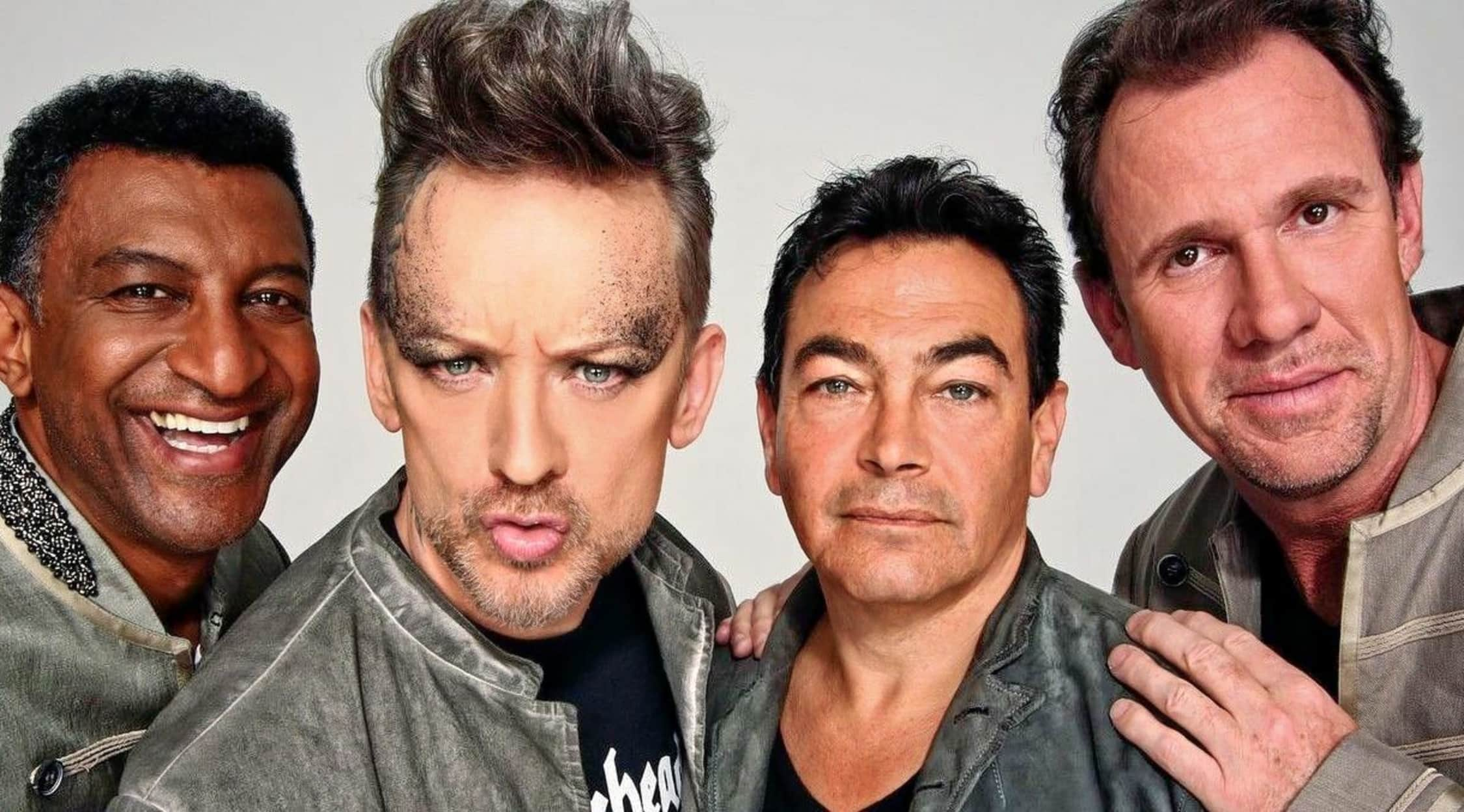 Rovi
Culture Club Tickets
Culture Club Tickets
Culture Club is a British pop rock, new wave band of progressive artists that shook up the imagery and sound of the music world in 1981 with its bold fashion statements and catchy, insightful tunes. The band was founded by Boy George, Roy Hay, Mikey Craig and Jon Moss. The release of singles was their specialty since their single sales were roughly double that of their album sales, reaching 100 million. The main attraction for live Culture Club tour performances was the lead singer, Boy George, and his cross-dressing wardrobe. Fans adored his infectious personality and trendsetting style.
A History and Future of Culture Club
Culture Club broke music records both in the UK and in the US over the years. While the band's first two singles did not gain much notoriety, its third single, "Do You Really Want to Hurt Me," went straight to the top of the charts and forced the world to take notice. This breakout song was No. 1 in the UK charts for 3 weeks and spent 19 weeks in the charts total. In fact, it reached the top spot in the charts of at least 23 countries. The band would continue to have two hits reach the No. 1 spot, nine singles in the top 10 and 12 in the top 40. The group was also an MTV favorite, which helped to secure its nearly endless runs on the top of music charts. Culture Club won the Best New Artist Grammy award in 1984. It has also been nominated for American Music Awards. The flamboyant dynamics and gripping lyrics and melodies of the group have attracted fans around the world to Culture Club concerts at venues like Wembley Arena and Manchester Arena for roughly four decades. The band broke up in 1986 and later reunited in 2014. Today, you can find Culture Club concerts at both large and small venues alike in the US and UK.
Where can I buy Culture Club tickets?
Culture Club is back together and presenting live performances that are just as dynamic and infectious as those of the '80s. Get your often one-night-only Culture Club tickets at StubHub, the world's largest ticket marketplace, where your purchase is backed up by the FanProtect guarantee.
Who were Culture Club's influences?
You will hear a variety of musical influences throughout the songs of Culture Club, such as reggae, blues and rock. David Bowie and T. Rex were two of Boy George's influences as a teenager with their forward glam rock style and unconventional lyrics and performances.
What is the song "Do You Really Want to Hurt Me" really about?
The song "Do You Really Want to Hurt Me" was an extraordinarily personal song for Boy George. The award-winning power ballad was actually written about the secret relationship Boy George was having with Jon Moss, the band's drummer. The lyrics portrayed the often emotional journey of love and pain he felt during their affair.
Which songs are considered the greatest hits of Culture Club?
While most people are able to sing along without hesitation to "Do You Really Want to Hurt Me" and "Karma Chameleon," Culture Club has many additional chart-topping hits, including "Time (Clock of the Heart)," "I'll Tumble for Ya," "Church of the Poison Mind," "The War Song," "Victims," "It's a Miracle," "I Just Wanna Be Loved" and "Move Away."
Which movie brought Culture Club to a new generation?
Adam Sandler's The Wedding Singer brought back '80s music in a big way in 1998. The movie showcased a number of Culture Club songs, and the keyboard and vocalist of Adam Sandler's wedding band also dresses with obvious Boy George style and flare.
How many albums did Culture Club release?
Culture Club has released six albums throughout the band's career. The first, Kissing to be Clever, was released in 1982, and the most recent, Life, was released in 2018.
Back to Top
Epic events and incredible deals straight to your inbox.