We didn't find any Events nearby, but here's what's happening in other cities.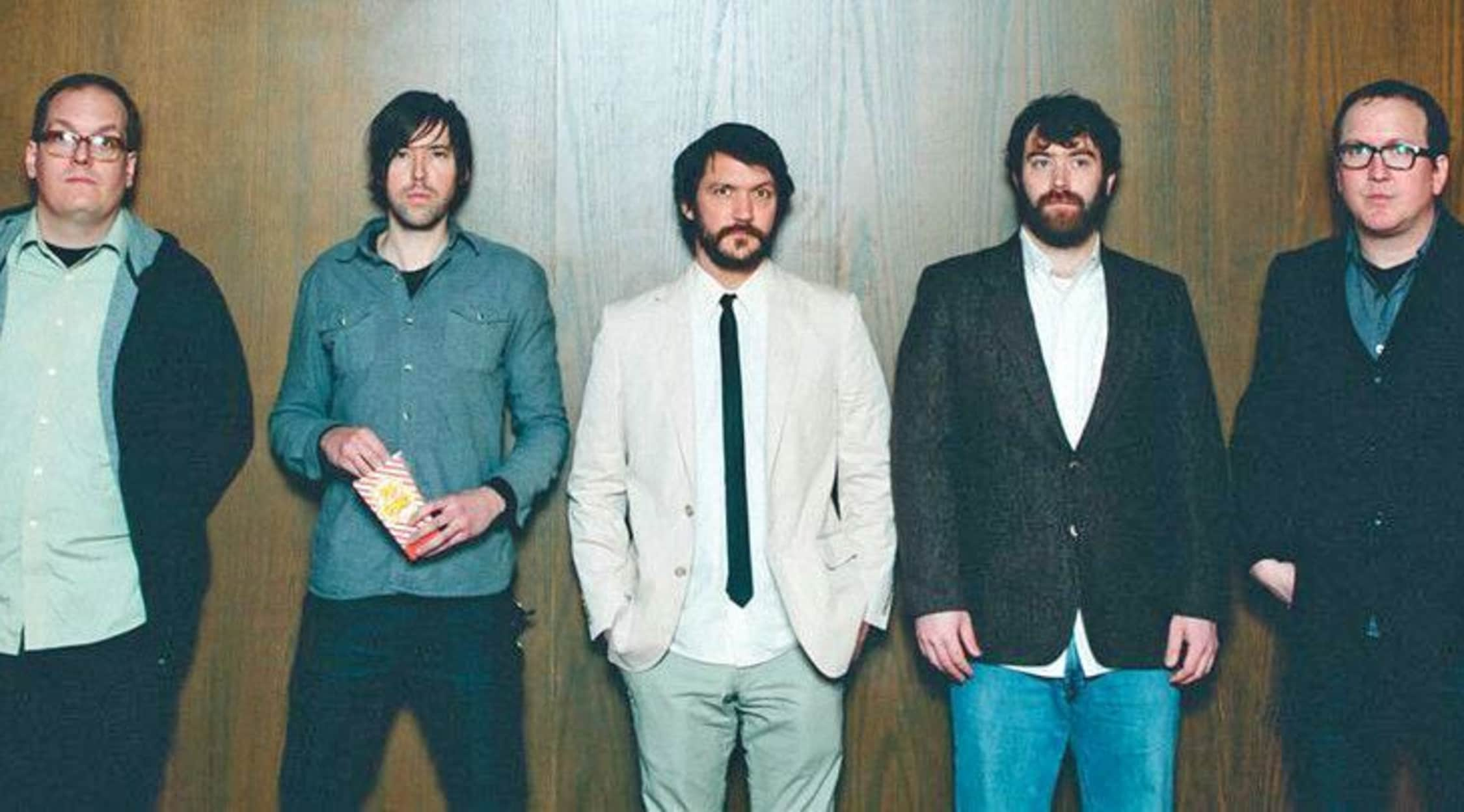 Rovi
Cursive Tickets
Cursive Concert Schedule
Emo and post-hardcore fans all over the world can't get enough of Cursive, which has been rocking out all over the world since 1995. This famed emo outfit from Nebraska has helped shape and transform the genre, and their experimental sound will have you hooked from the get-go. Whether you have been a Cursive fan for over a decade or have yet to experience Cursive's fantastic and eclectic post-hardcore sound, you definitely shouldn't miss this opportunity to see Cursive in concert. To snag your tickets to one of these exciting rock shows, simply head to StubHub as soon as possible!
Cursive is hitting the touring road in a big way in the upcoming months, which means that you might have the opportunity to see them perform live at a venue near you! Cursive will be stepping out on stage in cities like Los Angeles, San Diego, Pomona, Phoenix, Albuquerque, El Paso, Dallas, Orlando, Carrboro, Washington DC, Philadelphia, New York, Asbury Park, Brooklyn, Cambridge, Buffalo, Cleveland, Minneapolis, and Omaha. These hardcore rockers know what it takes to put on an unforgettable rock show, which is why they have maintained such a devout fan base since forming in the mid-1990s. Now you have the opportunity to catch Cursive in concert, and this is one show you definitely don't want to miss! To lock down your tickets to an upcoming Cursive show, simply head to StubHub as soon as possible. If Cursive isn't heading your way in the near future, don't despair. Instead, sign up for StubHub's event alerts, which will notify you when Cursive and your other favorite bands schedule a show in your area. Thanks to StubHub, you never have to miss another concert with your favorite bands and artists again!
Cursive Background
The current Cursive lineup consists of Tim Kasher, Matt Maginn, Ted Stevens, and Cully Symington. Kasher and Maginn were two of the founding members, and have been a part of Cursive since its formation in 1995 in Omaha, Nebraska. A couple years after forming, the band released their debut effort, Such Blinding Stars for Starving Eyes. Not long afterward, however, the band broke up as several of the band's members left for school and work. In 1999, however, Cursive reunited, and they have been back in action ever since! Over the years, Cursive has toured with some of the biggest names in the rock world, such as The Cure, Interpol, The Rapture, and Scarling. No matter which other bands they are touring with, Cursive never fails to put on one of the most thrilling and dynamic rock shows around. They have accumulated countless wildly devoted fans over the years, largely because Cursive can put on a knockout show and continues to release hit post-hardcore tracks time and time again.
It's evident that Cursive is one of the best acts in the emo scene, and critics have taken notice. This famed emo act has received glowing reviews from publications like Rolling Stone, Time Out New York, and Alternative Press. They have performed on the Late Show with David Letterman and continue to wow audiences around the world with their wildly infectious live sets. If you need a jolt of energy, come see a Cursive show, which will give you an energy boost and an adrenaline rush that is ten times better than a double shot of espresso! So don't miss out on what is sure to be one of the most exciting post-hardcore rock shows of the year and check out StubHub today!
Greatest Hits
This widely beloved indie rock outfit has released six studio albums to date: Such Blinding Stars for Starving Eyes (1997), The Storms of Early Summer: Semantics of Song (1998), Domestica (2000), The Ugly Organ (2003), Happy Hollow (2006), Mama, I'm Swollen (2009), and I Am Gemini (2012). Their last three albums have all scored spots on the Billboard Top 200, and they continue to receive rave reviews for their creativity and intriguing sound. Some of Cursive's most popular songs include hits like "Sucker and Dry," "The Recluse," "Big Bang," "Art Is Hard," "Small Brown Bike," "Bad Sects," and "Discovering America."
Come catch Cursive in action as they head out on one of their most exciting tours yet! Snag your tickets on StubHub today!
Trivia
Alternative Press gave Cursive's album, Happy Hollow, a perfect five out of five star rating!
The Experience
If you love some great indie rock anthems and post-hardcore vibes, here is your chance to see one of the genre's most beloved acts in concert! You can see Cursive at one of their exciting upcoming shows by purchasing your tickets right here on StubHub! There is no doubt that this will be one of the very hottest shows of the year, so don't miss out and snag your tickets on StubHub before it's too late!
Back to Top