We didn't find anything nearby, but here's what's happening in other cities.
There aren't any events on the horizon right now.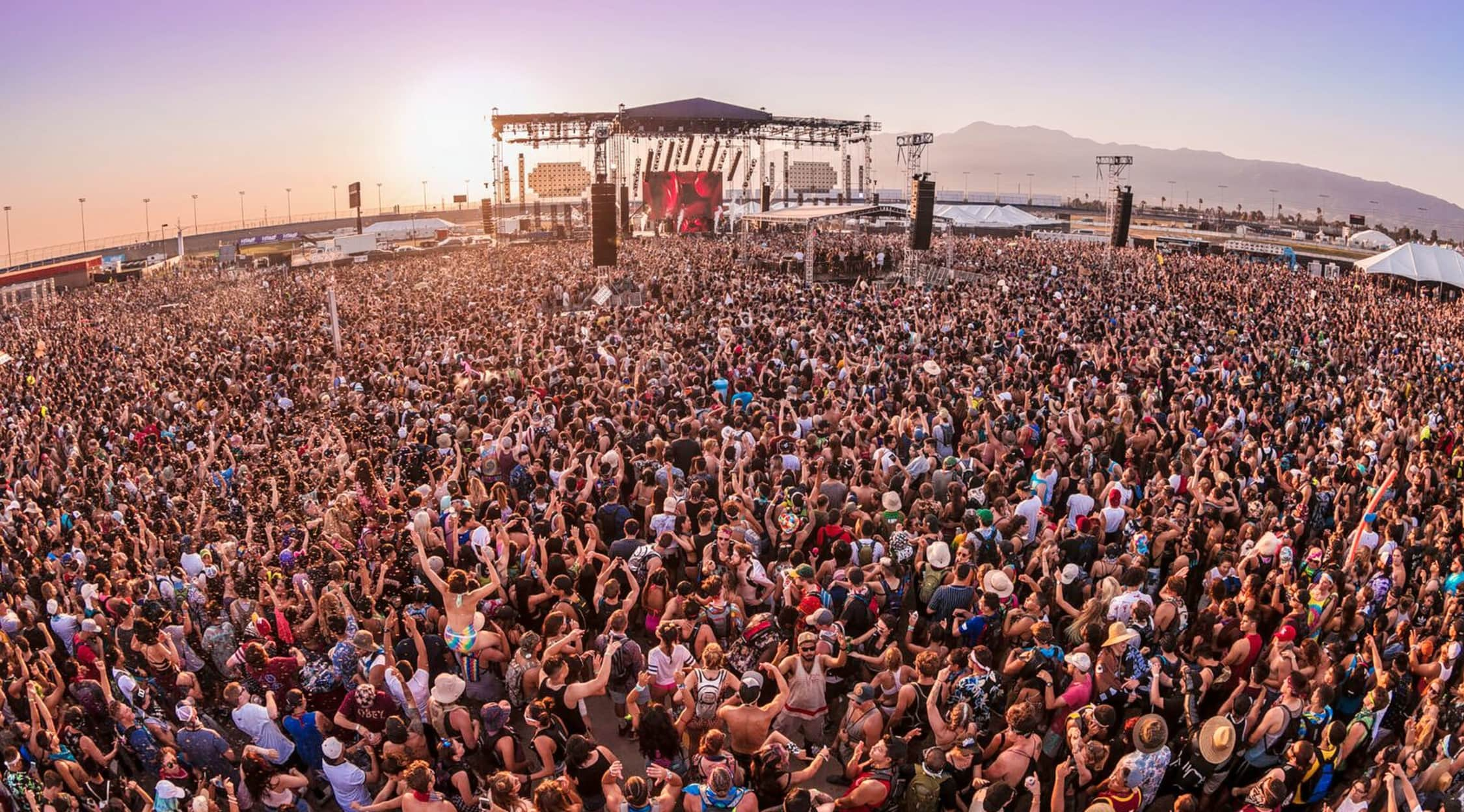 Alive Coverage
Curveball Festival Tickets
Curveball Festival Tickets
The 2018 Curveball Festival was intended to be Phish's 11th music festival, featuring Phish as not only the headliner but the only act. It was to be set against the backdrop of the rolling hills in the Finger Lakes area of N.Y. Although the musical event didn't take place, the Curveball Festival was a reality due to all the preparation work, such as the beautiful setup along with art installations, a painted mural and billboard signs to welcome fans.
Phish Festivals
Phish has developed quite a reputation as a festival creator and host. The band has planned 11 festivals, most of which feature only one performer: Phish. However, only 10 of Phish's 11 festivals came to fruition. The Curveball Festival got canceled due to water concerns in the area. Festivals spearheaded by Phish include The Clifford Ball, The Great Went, Lemonwheel, Camp Oswego, Big Cypress, It, Coventry, Festival 8, Super Ball IX, Magnaball and Curveball. Phish has played host to these festivals since 1996. The festivals feature cool music, whimsical elements, like a giant fire truck that spews water at the crowd, and two or three days of Phish performing multiple sets over the course of the festival. Attendance at these various festivals is estimated to be between 35K and 85K. Curveball sold out before it was canceled. Forty-thousand tickets were sold.
Where can I buy tickets to the Curveball Festival?
Music festival fans can find tickets at StubHub, the largest ticket marketplace offering music fans a safe online portal to find the best offerings in music, live theatrical performances and concert tours. When you purchase tickets at StubHub, you also get the FanProtect guarantee ensuring your transactions are safe and secure.
What's a Phish setlist like?
The band typically plays longer concerts, and it usually has more than one setlist. At the Alpine Valley Music Theatre in East Troy, Wis., Phish's set No. 1 songs included "The Landlady," "Olivia's Pool," "The Man Who Stepped Into Yesterday," "Avinu Malkeinu," "Meatstick," "Vultures," "Spock's Brain," "Pebbles and Marbles," "Glide," "About to Run," "Strange Design," "Timber," "I Didn't Know" and "Good Times Bad Times." Songs played for set No. 2 included "Mercury," "Ruby Waves," "Twist," "Swept Away," "Steep," "Death Don't Hurt Very Long," "Icculus," "Buffalo Bill," "You Enjoy Myself," "Catapult" and "Contact." Its encore songs were "More" and "Tweezer Reprise."
Who was scheduled to performed at the Curveball festival?
Phish was the only artist scheduled to perform at the Curveball Festival. However, the event was canceled, so Phish didn't take the stage. This single-performer element of Curveball was one of the features that made the concept of this event unique to fans. Most music festivals like Coachella or the iHeart Country Festival feature a variety of artists performing over the course of a two or three-day period. However, this Phish-created festival was only to feature the band Phish.
Why did the Curveball Festival get canceled?
The Curveball Festival that was to take place at the Watkins Glen International Raceway in N.Y. got canceled due to area flooding. The flooding tainted the water supply in the area and made the area unsafe for fans to attend.
What happened as a result of the cancellation?
Due to the Curveball Festival's cancellation, fans received their money back and were invited by Phish to livestream Phish's three-night performance at Dick's Sporting Goods Park for free. This annual event plays in Commerce City, Colo.
Will I get another chance to see Phish in concert?
Yes, Page McConnell of Phish will be touring with Vida Blue, an electronic trio group that includes McConnell as well as Russell Batiste and Oteil Burbridge in Sept. 2019. The group has three scheduled stops. One stop is at the 9:30 Club in Washington, D.C., another stop is at The Fillmore in Philadelphia, Pa. and the last stop is at The Capitol Theatre in Port Chester, N.Y. There are also performances scheduled in Cancun, Mexico in 2020.
What other performers would fans of Phish like?
Fans who like Phish might also enjoy groups like Widespread Panic and the Dave Matthews Band.
Back to Top