There aren't any Events on the horizon right now.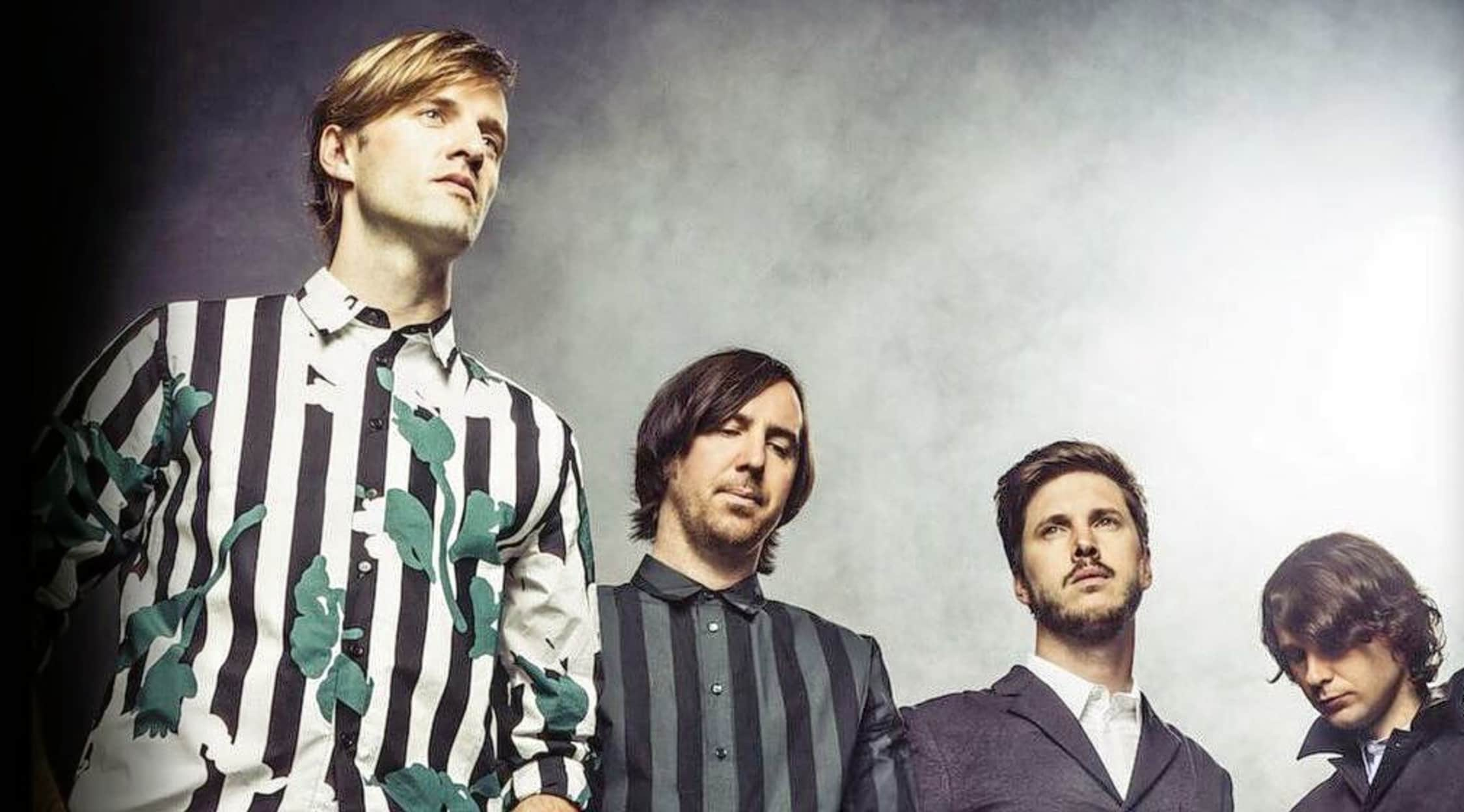 Rovi
Cut Copy Tickets
Cut Copy Tickets
In 2001, DJ Dan Whitford created a new wave music band in Australia called Cut Copy, sometimes stylized as Cut/Copy. He began doing home recordings, but gradually added people into the group until the group released its breakthrough album, In Ghost Colours, which reached No. 1 in Australia, and No. 167 on the Billboard Hot 200 in the US. Out of five albums, three have made it to the Billboard Hot 200, and one made it to No. 93 on the Billboard US Top Current Album Chart. Cut Copy has been nominated for seven awards and has won the 2011 ARIA Awards for Best Dance Release and Best Cover Art. In addition, Cut Copy was nominated for a 2012 Grammy award for Best Dance/Electronica Album. Since the band play dance music, you can expect a concert that zings with energy and where the whole crowd gets into the music.
Cut Copy: Designer Music
Dan Whitford, the founder of Cut Copy, attended college to pursue a graphic design career. However, it was while he was studying graphic design at Monash University that he began to take an interest in dance music. Whitford decided to DJ while hosting his own live radio show. After purchasing a keyboard and sampler, he began creating his own music. Even when Whitford decided that he wanted to pursue music, he still stayed in graphic design and created his own design company, Alter, which created all the cover art and other graphical material for Cut Copy.
Where can I buy Cut Copy tickets?
If you want to catch a live show, you can buy your Cut Copy tickets from the world's leading ticketing marketplace at StubHub. When you purchase through stubhub.com, you get the FanProtect guarantee, which gives you confidence in knowing your transaction is safe and secure.
How long is a normal Cut Copy concert?
You can expect approximately 60 minutes to 90 minutes at a Cut Copy concert.
Where I see a Cut Copy tour?
Although Cut Copy has played at numerous venues previously, the band does not have any scheduled tours for 2019.
What does a Cut Copy setlist look like?
When you go to a Cut Copy concert, you can expect to dance your heart out to songs such as "Need You Now," "Black Rainbows," "Nobody Lost, Nobody Found," "Standing in the Middle of the Field," "Meet Me in a House of Love," "Out There on the Ice" and "Take Me Over."
Who are the members of Cut Copy?
Cut Copy has four current members, which include Dan Whitford on vocals, keyboards, and guitar, Tom Hoey on guitar and sample, Mitchell Scott on drums and Ben Browning on bass guitar. The band had one former member, Bennett Foddy, who played bass guitar and synthesizers. Foddy chose to leave the group to pursue his Ph.D. in 2004.
Where did the name Cut Copy come from?
Cut Copy's name came about by random choice. Whitford was working on his computer looking at some words that just didn't make sense together and activated the edit menu under the software program he was engaged with. For some reason, the words "cut" and "copy" on the edit menu stood out to him and he picked those words as the band's name. As much as it was an abstract choice at the time, Whitford felt that the name ended up feeling very tied in with the music the band creates and what it does as a band.
What other bands are similar to Cut Copy?
If you like the music of Cut Copy, be sure you go check out The Ting Tings, the Yeah Yeah Yeahs and Holy Ghost.
Back to Top