There aren't any Events on the horizon right now.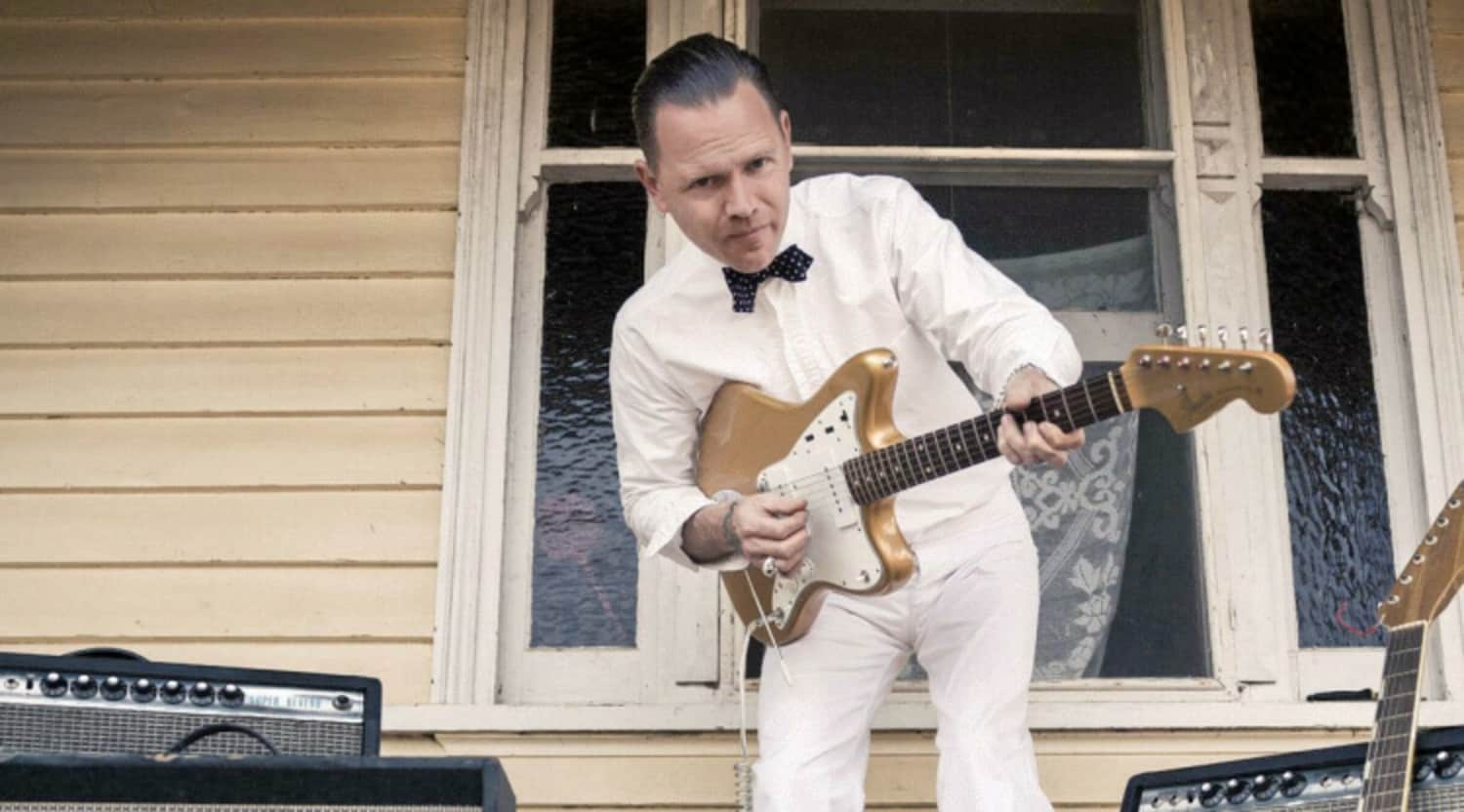 Rovi
CW Stoneking Tickets
C. W. Stoneking: roots music revivalist hero
C. W. Stoneking is an Australian artist as proficient in the genres of jazz and blues and their instrumentation as most American artists out there. Acoustic guitar or banjo in hand, Stoneking and his band create a revivalist sound with a particular 'Down Under' flair that blows audiences away. C. W. Stoneking tickets are ready now to buy or sell via StubHub.
Master storyteller creates award-winning musical narratives
Born to American parents in the Northern Territory of Australia, C. W. Stoneking learned the guitar around the age of 11 and was playing with bands while at secondary school. It was around this time that he discovered his father's collection of blues, from which developed an appreciation for the roots music culture of America and began to incorporate his penchant for telling tall tales into his musical style, creating an altogether unique sound uncommon to Australian audiences more accustomed to mainstream radio fare. As his style evolved, Stoneking also experimented with calypso, New Orleans jazz and country music genres, adding a more robust flavour to his fantastical narratives that received considerable notice. Although he had recorded two previous albums, Stoneking's career didn't ignite until the release of 'King Hokum' in 2006, which not only received critical appreciation but was also awarded 2007 Australian Independent Records Industry (AIR) Best Independent Blues Release. Similar blues artists to C. W. Stoneking include Seasick Steve, Pokey LaFarge and Watermelon Slim. C. W. Stoneking tickets are available now for purchase or sale via StubHub.
Sample the hoodoo of C. W. Stoneking
C. W. Stoneking cut his early musical chops as part of the Woodford Cajun-Zydeco Hot Tamale Band and formed his own band, C. W. Stoneking & the Blue Tits, with whom he recorded a live album in 1999 before he assembled a new backup band, the Primitive Horn Orchestra, that he collaborates with when he's not focused on his solo career. His second album, 'Jungle Blues', was another set of original material that included the tracks 'Jungle Lullaby', 'Jailhouse Blues' and 'The Greatest Liar' and was selected as Best Blues and Rock Album at the 2009 ARIA Music Awards in addition to being named AIR Best Independent Blues/ Roots Album that same year. 'Gon Boogaloo' was the title of his third album, released in 2014, which made it to number 17 on the Australian charts. C. W. Stoneking is a master of the hoodoo sound and his unmistakable drawl is as compelling as his astonishing skill with the banjo, which helps to explain why he is a top draw in Australia and beyond. C. W. Stoneking tickets are ready now to buy or sell via StubHub.
Back to Top
Epic events and incredible deals straight to your inbox.