There aren't any Events on the horizon right now.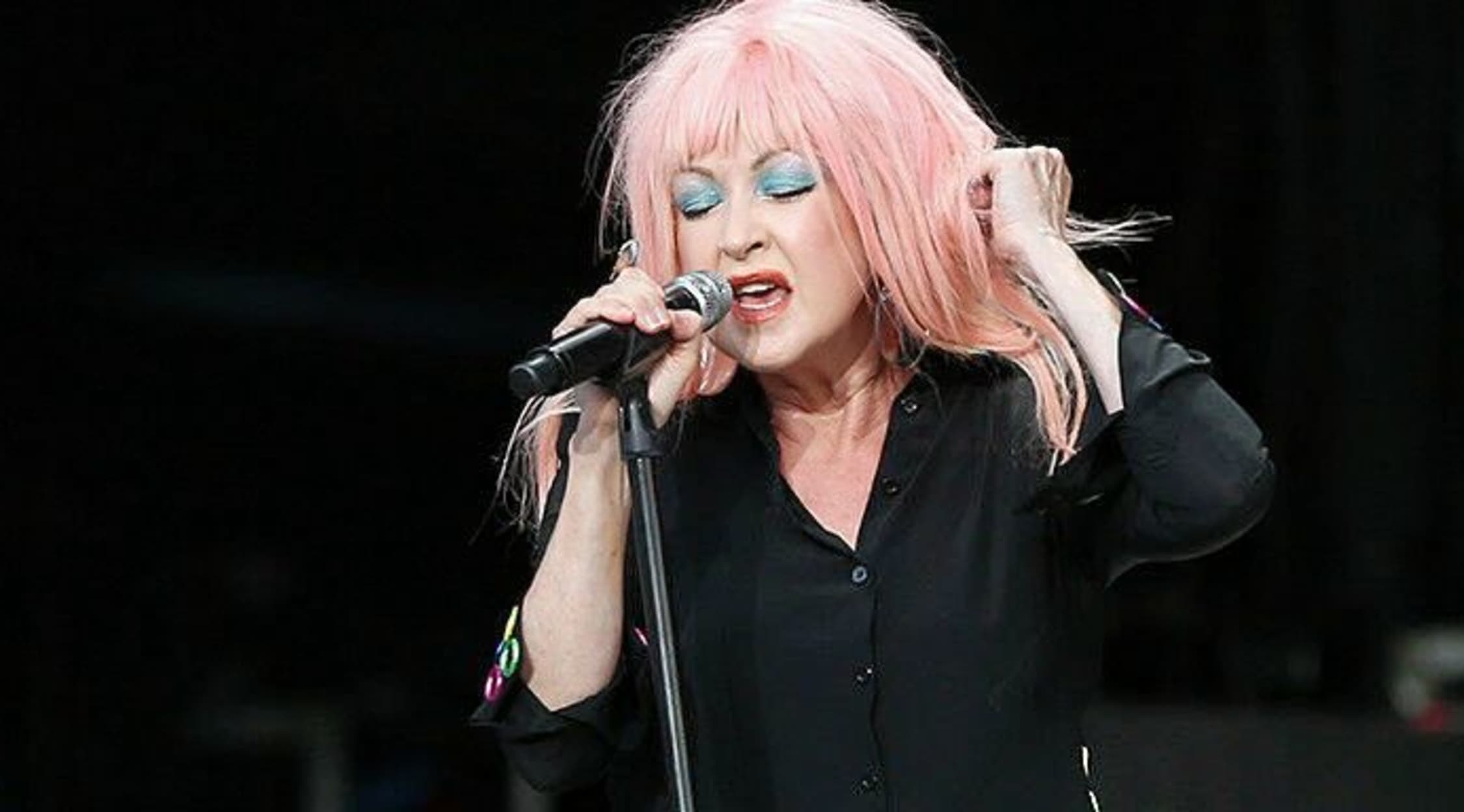 Alamy
Cyndi Lauper Tickets
Cyndi Lauper Tickets
Cyndi Lauper is an American singer and songwriter who has been a prominent icon of the music industry for over 40 years. She's easily recognizable for her eccentric image, which some referred to as a punk look when she first emerged. Despite the jewelry and bright hair colors, Lauper never had much interest in the punk genre. Instead, her music manager and stylist crafted the image to make the pop singer popular with teens in the '80s. She usually has bright colors in her hair and wild outfits, but most importantly, she has a four-octave singing range.
A Living Legend
Cyndi Lauper was born in Queens, N.Y. She had difficulties in childhood that led her to being expelled from high school and living on her own before her 17th birthday. Despite the obstacles she faced, she has acquired hundreds of awards during her career. One of her greatest honors is her inclusion in the Rock and Roll Hall of Fame's Women Who Rock exhibit. Lauper earned her place in the exhibit thanks to her debut album, which is considered one of the greatest albums of its era. According to VH1, Cyndi Lauper is No. 58 on the list of 100 Best Women in Rock Music. In addition to singing, Lauper also acts and is an activist. She first became famous for creating pop hits. As she matured as a singer, she experimented with a variety of music genres including new wave, synthetic pop, blues and soul music.
Where can I buy Cyndi Lauper tickets?
Cyndi Lauper tickets can be purchased online at StubHub, the world's largest ticket marketplace. Online ticket sales are safe at StubHub, which offers the FanProtect guarantee.
What are some of Cyndi Lauper's most beloved hits?
With a prolific career, Cyndi Lauper has created a huge music catalog. Some of the pop singer's best-known hits include "Girls Just Wanna Have Fun," "Time After Time," "All Through the Night," "True Colors," "Change of Heart" and "She Bop."
Has Cyndi Lauper created any soundtracks for movies?
Cyndi Lauper's songs can be heard on soundtracks for several iconic movies, including The Goonies, Romy and Michelle's High School Reunion, 200 Cigarettes and Never Been Kissed. She's also heard on the theme song for Pee-Wee's Playhouse. The actress has also been a recurring character in several television shows including Psych and The Simpsons.
Has Cyndi Lauper won any Grammy Awards?
Yes, Cyndi Lauper has won Grammy Awards during her long career. She has been nominated for the award 16 times and taken home the Grammy twice. The artist has also won a variety of MTV Music Awards, Billboard Music Awards and American Music Awards.
Where can I see Cyndi Lauper live?
Cyndi Lauper's touring career is focused on special events and unique appearances. She is a very active LGBT supporter and has performed at the Gay Games, the Library of Congress, and many other charity events and awareness shows. She performs at a range of special events and concert internationally and domestically, including a number of planned shows in Japan.
What major tours has Cyndi Lauper completed?
During her more than 40 year career, Cyndi Lauper has gone on tour numerous times. Some of her most famous tours include her first tour, the Fun Tour in 1983 and 1984. From 1986 to 2016, Cyndi Lauper toured the globe as a headliner 14 times. When she wasn't headlining her own tour, she co-headlined a variety of tours, including The Girl's Night Out Tour, which also featured Rosie O'Donnell. In support of other women in rock and roll, she also made guest appearances during other artists' tours, including Cher, Tina Turner, Joan Jett & the Blackhearts and Blondie.
Back to Top