We didn't find any Events nearby, but here's what's happening in other cities.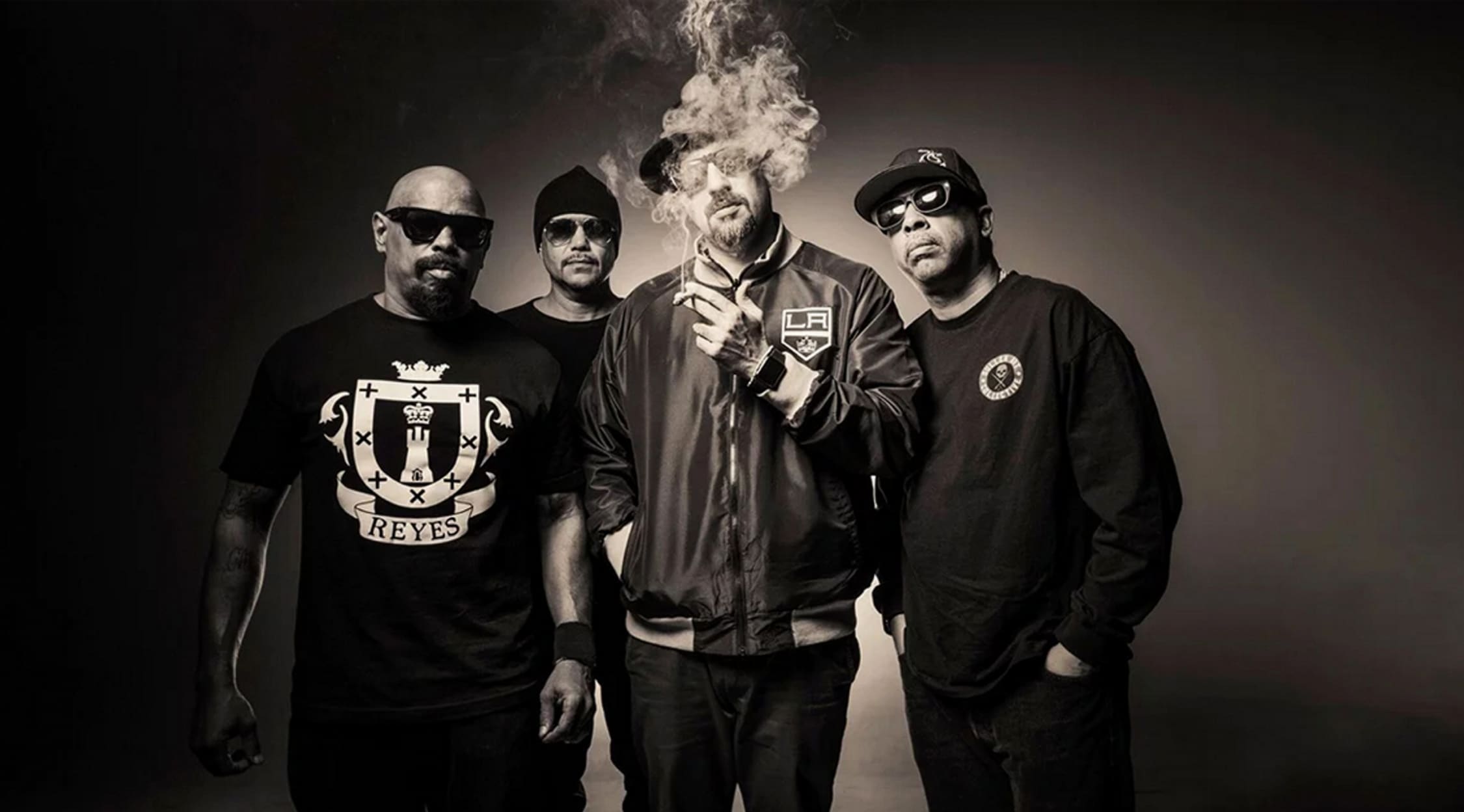 Zuma Press
Cypress Hill Tickets
Cypress Hill Tickets
Formed in 1988 in South Gate, Calif., Cypress Hill is known as being the first hip-hop group of Latino American origin to receive a star on the Hollywood Walk of Fame, and the band is credited as one of the key forerunners of 1990s-era West Coast hip-hop and rap. Cypress Hill was also the first such group to go certified platinum and then multi-platinum with its albums, accruing more than 20 million in worldwide album sales. Over its career, Cypress Hill has put out nine studio albums, a live album, five compilation albums, five Extended Plays and 37 singles. The band's self-titled debut came out in 1991 with extensive airplay on college and urban stations for "The Phuncky Feel One" and "How I Could Just Kill a Man," and its second album, Black Sunday in 1993, debuted on the Billboard 200 at No. 1. Despite having a history spanning over 30 years, Cypress Hill still performs with the same energy they've always had for their fans in cities nationwide.
Cypress Mountain
Voted the best rap group in a poll of Rolling Stone Magazine readers and critics, Cypress Hill has recorded tracks for the WWE, the video game Grand Theft Auto: San Andreas and played a benefit for the Chicago Alliance to End Homelessness at The House of Blues Chicago. Cypress Hill has collaborated with numerous artists, including Sonic Youth on the song "I Love You Mary Jane," and with Pearl Jam (minus Eddie Vedder) on "Real Thing". Cypress Hill has written tracks for movies, like "Shoot 'Em Up" in Juice and two songs in Judgment Night. The band even appeared in a guest role on TV's The Simpsons.
Where can I buy Cypress Hill tickets?
You can buy Cypress Hill tickets, as well as check on upcoming tour dates, at StubHub.
Who are the members of Cypress Hill?
Cypress Hill is Louis "B-Real" Freese on lead vocals, Senen "Sen Dog" Reyes on vocals, Eric "Bobo" Correa on drums and percussion and Lawrence "DJ Muggs" Muggerud on samples and turntables.
What can I expect from Cypress Hill?
The signature Cypress Hill sound is a complex mesh of eclectic hip-hop and rock styles, including Latin, West Coast, hardcore and experimental hip-hop, trip hop, rap rock, metal and nu metal. B-Real's vocal style is unique, with a high-pitched, nasal sound. Sen Dog's style is harsher and deeper, almost shouting, making a strong counterpoint to B-Real's. The lyrics in Cypress Hill songs often switch between English and Spanish. The tone and rhythm of Cypress Hill songs are the purview of Muggs, who infuses them all with a spooky, psychedelic element, using lots of heavy bass and looped old-school samples. Often, the band incorporates hard rock and heavy metal instrumentation into its music, as well.
What are some Cypress Hill songs?
Cypress Hill has many hit singles to choose from when composing a setlist for a live performance, among them "Armada Latina," "Rise Up," "What's Your Number?" "Hand on the Pump," "Can't Get the Best of Me," "Latin Lingo," "Highlife," "Insane in the Brain," "(Rock) Superstar" and "(Rap) Superstar," "I Ain't Goin' Out Like That," "Dr. Greenthumb," "Lick a Shot," "Boom Biddy Bye Bye," "Throw Your Set in the Air" and "Illusions."
Who has Cypress Hill performed with?
On Cypress Hill's Soul Assassins tour, Funkdoobiest and House of Pain provided support. On a college tour, it played with Seven Year Bitch and Rage Against the Machine. Cypress Hill has also played on tour with Sublime and Snoop Dogg, among others.
Where can I see a Cypress Hill show?
Cypress Hill tours hit cities around the world, including gigs at Brixton Academy in London, Jannus Live in St. Petersburg, Florida, and Track 29 in Chattanooga, Tenn. For Halloween, Cypress Hill is playing shows at Haunted Hill 2019 in New York and Los Angeles. Cypress Hill also plays many festivals and fairs, including Lollapalooza, the upcoming Woodstock festival, Riot Fest Chicago and BoomTown Fair.
Back to Top
Epic events and incredible deals straight to your inbox.