There aren't any Events on the horizon right now.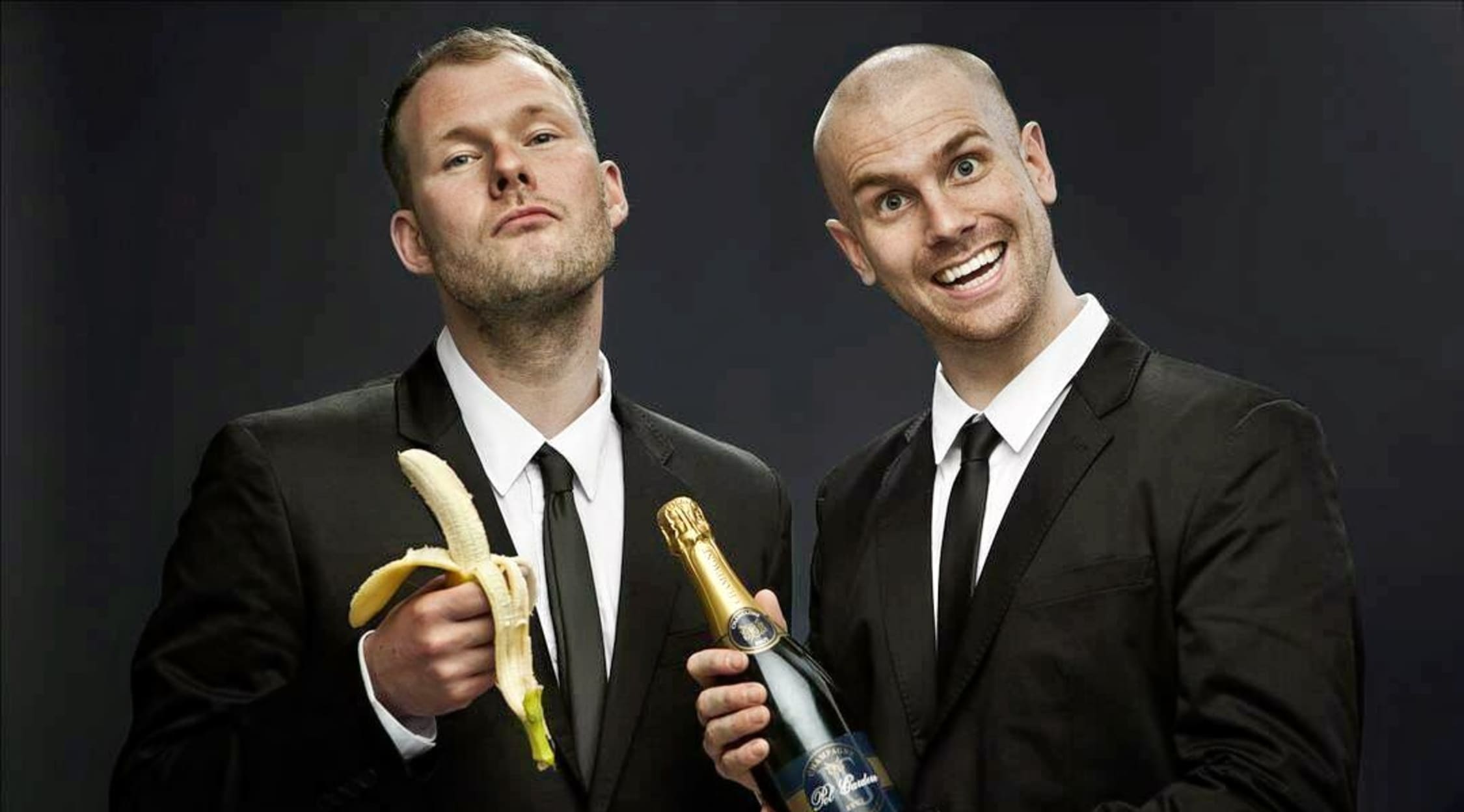 Rovi
DADA Life Tickets
DADA Life Tickets
DADA Life packs more crazed humor through its YouTube videos and more lasting live musical performances than any other EDM artist. Known for its unique take on EDM music, the band has made two albums in conjunction with numerous non-album singles that have topped the charts. DADA Life gained notoriety in the Netherlands and in Belgium when its second album, Rules of the Dada, which reached the Billboard 200 chart. When you see DADA Life on stage, its humor will radiate throughout its performance.
DADA Life Background and Accolades
Originating in Stockholm, Sweden, Stefan Engblom and Olle Corneer founded DADA Life in 2006. Both of the men had separate careers before the formation of their partnership. They were respectively known as Phasio and Dibaba before they became a duo. Since DADA Life's inception, it has released 12 singles that include "The Great Smorgasbord" and "Big Time." From 2009-2011, the two men frequently headlined major music festivals, including Ultra in Miami and the Electric Daisy Carnival. In 2012, it did a tour in the North American continent across 40 cities in Canada and the US. In 2014, the pair launched a campaign dubbed "Tonight We're Kids Again," where one of their antics involved a pair of headphones and a missing MacBook Pro. That same year, Corneer was diagnosed with cancer but still fought to continue producing music as a part of DADA Life. In 2018, the group released its newest album dubbed Our Nation.
Where can I get tickets to DADA Life's concerts?
You can purchase your DADA Life tickets at StubHub, the largest online ticketing marketplace in the world, where you can buy them safely and securely.
What are some of the most notable tracks from DADA Life?
"Kick Out the Epic Motherf**ker" to date has 4.2 million views on YouTube, playing on the duo's crazy antics. The song is part of the Rules of the Dada album that made the charts on the No. 4 spot for US Dance/Electronic Albums as well as US Heatseekers Albums on the No. 2 position. Other notable songs from DADA Life include "Feed the Dada," "This Machine Kills Ravers," "Unleash the F**king Dada" and "Yellow is the Color of Happiness"/"Red is the Color of Rage."
What does DADA Life mean?
The DADA portion of the duo's name originates from the European Dada art movement in the early 20th century, an avant-garde movement where artistic works are portrayed in such a way that fought against what the political, social, and cultural norms of the time. DADA Life's part of the EDM experience is an expression that serves as a counter to today's capitalist society. In that effort to be different, on October 26, 2013, DADA Life hosted the world's largest pillow fight at the Dada Land Compound event at the Aragon Ballroom in Chicago, Ill. and broke the Guinness World Record.
What can I expect from DADA Life's performances?
The duo is known doing some really crazy tracks, and it shows in its YouTube videos. The main focus is house music, specifically Electro house, big room house and progressive house. When you hear DADA Life play its tracks, you will laugh and cheer at the absurdity of things it does on stage while still enjoying the setlist it plays for you.
What artists are similar to DADA Life?
If you're a fan of DADA Life's music, you may also like Dimitri Vegas & Like Mike, Don Diablo, the Bassjackers as well as Steve Aoki.
Will DADA Life be performing in my city?
DADA Life is slated to perform at the Celebrities Nightclub in Vancouver. Purchase your tickets at StubHub while they are still available!
Back to Top
Epic events and incredible deals straight to your inbox.