We didn't find any Events nearby, but here's what's happening in other cities.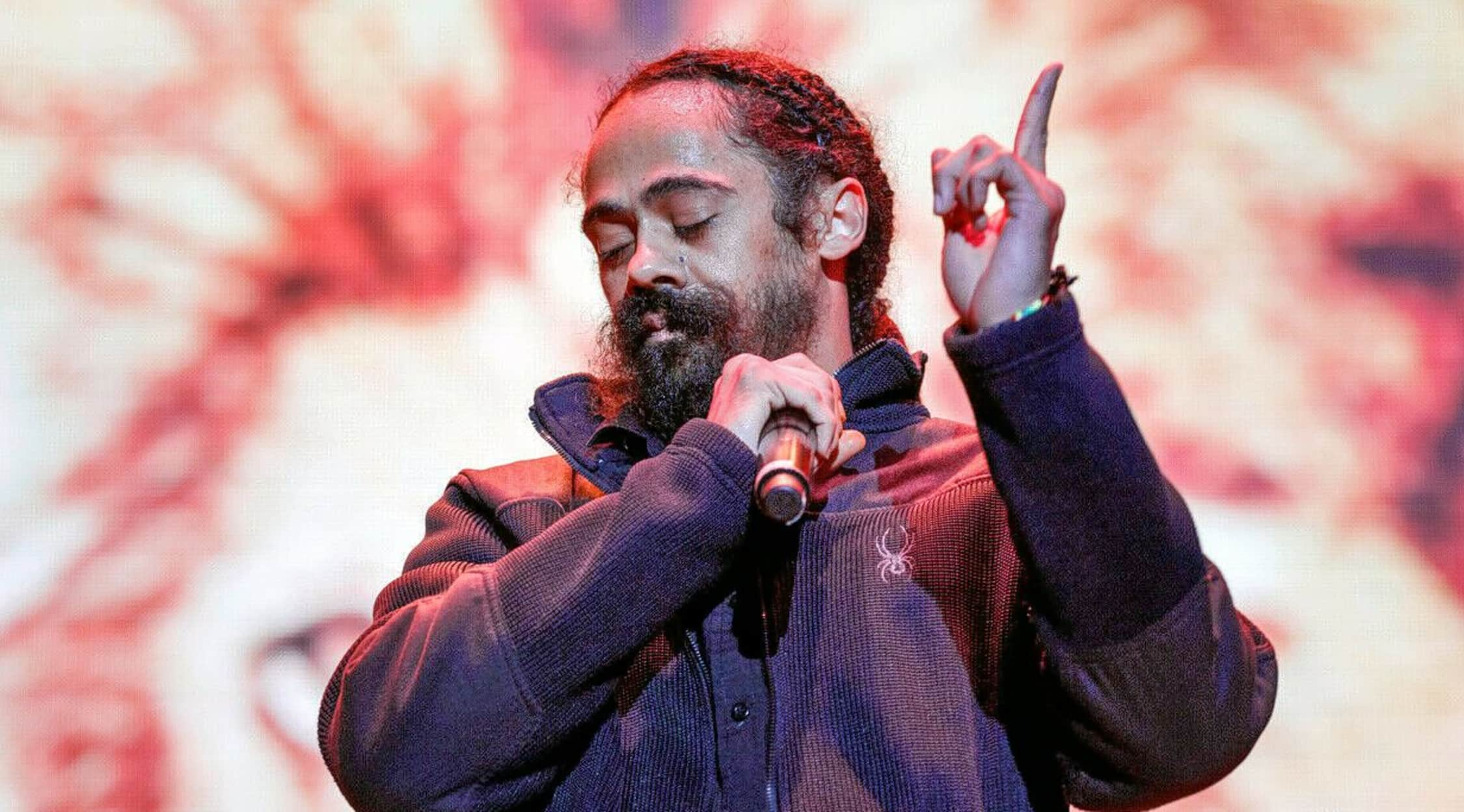 Zuma
Damian Marley Tickets
Damian Marley Tickets
Damian Robert Nesta Marley was born in 1978. His career began within the shadow of his father, Bob Marley, at age 13. Damian, also known as "Jr. Gong," was the leader of a band called the Shepherds. Though under 18, Damian Marley performed at the Reggae Sunsplash Festival with his band. Damian grew up to develop a sound of his own that centered around rap and DJ music. The artist had achieved his first gold record in 1996 with the help of his brother, Stephen Marley.
A "Halfway Tree" into Reggae History
The song "Welcome to Jamrock" achieved the reputation of being a reggae anthem. It brought new listeners to reggae during the early 2000s. Though Damian also named his album Welcome to Jamrock, his brother helped him to put the actual song into lyrical perspective. "Jamrock" is what Damian uses as a name for Jamaica, and the song portrayed how he saw the nation. The political leaders of the island, however, condemned the tune for its focus on the criminal identity of the people and culture. Damian's commitment to reggae led him into a tour with the rapper Nas in 2011. Damian and Nas did a show in the city of Wellington, New Zealand. Prior to touring, Marley had spent a season recording with Nas. The two worked on an album that was used to raise money for African schools. They debuted the 2010 record as Distant Relatives.
Where can I buy Damian Marley tickets?
You can see Damian Marley in concert and purchase your tickets at Stubhub, the largest ticket marketplace in the world. When you buy tickets at stubhub.com, you get the FanProtect guarantee to secure your purchase.
Which celebrities has Damian Marley performed with?
In 2005, Damian performed with Nas as part of a duet on a single entitled "The Road to Zion." Damian and Nas are both rappers, yet Nas displays traditional hip-hop vocals while Marley holds true to the reggae rap that he's been developing. Damian also collaborated with his brother, Skip Marley, to co-produce the album Halfway Tree in 2011. Other artists Damian has worked with include Rusko, Gwen Stefani and Bruno Mars.
What is Damian Marley's tour setlist like?
Damian's setlist brings together songs that showed "a different side of reggae" throughout the late '90s and 2000s. These titles include "All Night," "There for You," "Patience," The Master Has Come Back," "It Was Written," "Hey Girl" and "Still Searchin'."
Is Damian Marley coming to a city near me?
Damian is listed as a premiere artist for the Mayjah Rayjah Music Festival, which is in Hawaii. In addition, Kahului and Honolulu, Hawaii, are hosting Damian for a two-day concert 2019 . Performing alongside him is Soja, a younger artist with a punk-rock sound, who also performs reggae with an electric guitar.
What can I expect from Damian Marley?
Damian is a hip-hop artist who was influenced by the island music of Jamaica. He performs as a rap vocalist with one microphone and a turntable on stage, and you can expect to thoroughly enjoy the positive reggae music he plays.
How many Grammy Awards has Damian Marley won?
The 2002 and 2006 Grammy Awards ceremony presented Damian with a trophy for the Best Reggae Album. He also won an award for Best Urban/Alternative Performance in 2006.
Can you name some popular Damian Marley albums?
Welcome to Jamrock convinced the reggae industry that Damian was more than the son of the late Bob Marley. Damian followed his debut album with Stony Hill, Distant Relatives, Halfway Tree and Medication.
Which artists are similar to Damian Marley?
If you enjoy Damian Marley's music, you may also like Shaggy, Sean Paul and Cham.
Back to Top