There aren't any Events on the horizon right now.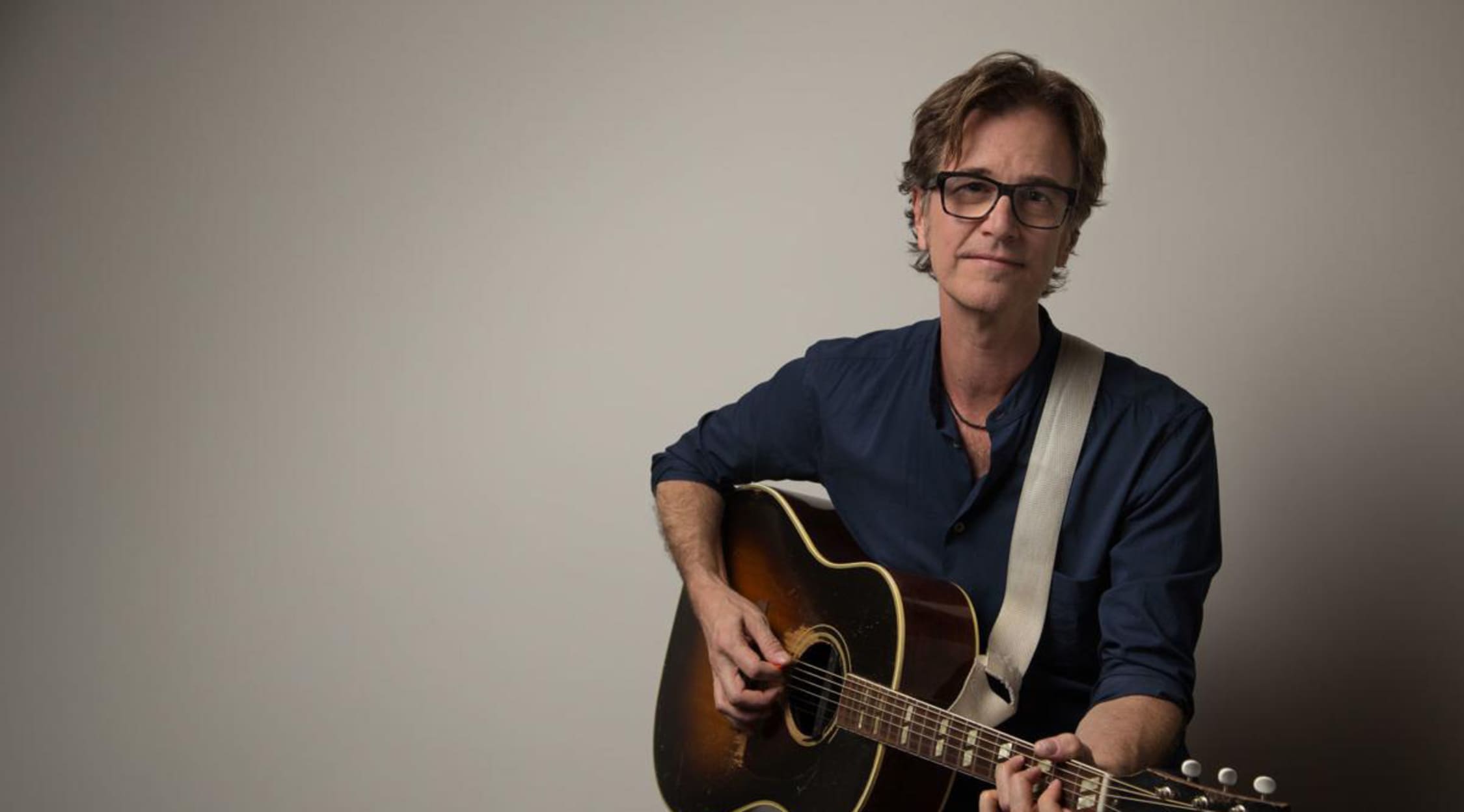 Rovi
Dan Wilson Tickets
Dan Wilson - The 2014 Tour
Musical prodigy Dan Wilson is back, bringing with him a catalog of hits that span three golden decades of incredibly music. Don't miss him when he brings his iconic vocals and his extraordinary musical talents to a town near you. He'll be criss-crossing continents and oceans as he brings his music to: London, UK; Minneapolis, MN; Chicago, IL; New York City, NY; Philadelphia, PA; Vienna, VA;; Los Angeles and San Francisco, CA; and Annapolis, MD. Keep up to date with all of Dan's engagements on the number one site for concert tickets, StubHub.com.
Dan Wilson will be playing the most iconic and personal venues across North America. Don't miss him when he goes for a hat trick of performances at The Cedar in Minneapolis, nor in the world famous Joe's Pub for two straight nights of performances. Don't miss your opportunity to see Dan, as tickets are always quickly selling out. Get yours today!
About Dan Wilson
As a young man, Dan would attend the prestigious Harvard University, majoring (oddly enough) in visual arts. He would excel at being a visual artist, but physical art alone could not contain his voracious creative appetite as he expanded into music.
One of Dan's earliest projects was Trip Shakespeare. While attending Harvard University, Dan would meet future Semisonic founder Matt Wilson as well as drummer Elaine Harris. The band would be a pioneering experience for Dan as Trip Shakespeare released its first self titled album in 1986. After learning more about the process, they band would put out Are You Shakespearienced? which would gain them enough credibility to be picked up by a label - A&M Records. Dan's first shot at the big time had come, and Trip Shakespeare released Across the Universe in 1990, which was hugely anticipated by the label to be a big seller. Neither Are You Shakespearienced nor their next follow up, 1991's Lulu, would be commercial successes. Trip Shakespeare would dissolve, and Dan would move on to new projects.
Undeterred by the lack of success with Trip Shakespeare, Wilson would go on to form Semisonic, which would become one of the most iconic Alt Rock bands of the 90s. He would be joined by Trip Shakespeare's John Munson, as well as new collaborator Jacob Slichter. The band would get rolling in 1995, and release their first full length a year later. By 1998 the band was an alt rock phenomena gaining tons of traction. By 2001 the band was a household name, constantly touring the US and having their music featured all over the radio as well as in film (Friends With Benefits, Summer Catch).
Semisonic would cool off during the mid 2000s, and Dan Wilson was established enough to write and record music in his own right. After a series of solo performances, he would release his debut solo album Free Life in 2007, followed up by Love Without Fear seven years later. Dan Wilson would not be idle in the years in between - he would write and co-write dozens of hits across multiple genres, including number one hits such as Adele's "Someone Like You" and Pink's "The Great Escape".
Previous Hits
Dan Wilson's breakout came in 1996, with Semisonic's debut Great Divide. The album would be a huge hit and feature the major hits "Down in Flames" and "F.N.T.". Great Divide would pave the way for Feeling Strange, which would include one of the greatest achievements in alt-pop-rock history: the Grammy nominated and globally ubiquitous "Closing Time". With a refrain known the world over, "Closing Time" would be Semisonic's number one hit that would transcend borders and generations. The hit single would set a high bar for their third album All About Chemistry, which would be disappointing in terms of sales but would garner rave reviews from critics, including 5 stars from Q magazine.
Dan Wilson's solo endeavors, Free Life and Love Without Fear, both have received critical acclaim and demonstrate Dan's beautiful songwriting skills. Some of his most well known hits include the tracks "Disappearing", "A Song Can Be About Anything" and "Free Life", all of which received radio play and praise across North America and Europe.
Trivia
Dan's earlier band Trip Shakespeare played a reunion show in 2013, bringing back the original members to play the tracks that the trio had written twenty years ago. The tour brought much deserved attention to Wilson's earlier songwriting, which at the time did not receive the attention it perhaps deserved.
The Dan Wilson Concert Experience
Few artists possess credentials as impressive and varied as Dan Wilson. The Dan Wilson concert experience is a medley of tracks written from all genres, and performed with Dan's excellent stage presence and iconic vocals. Whether he's playing "Closing Time" or performing his and Adele's "Someone Like You", you'll be swept away by the presence of this music legend. Don't miss an experience of a lifetime - buy your tickets today!
Back to Top