We didn't find anything nearby, but here's what's happening in other cities.
There aren't any events on the horizon right now.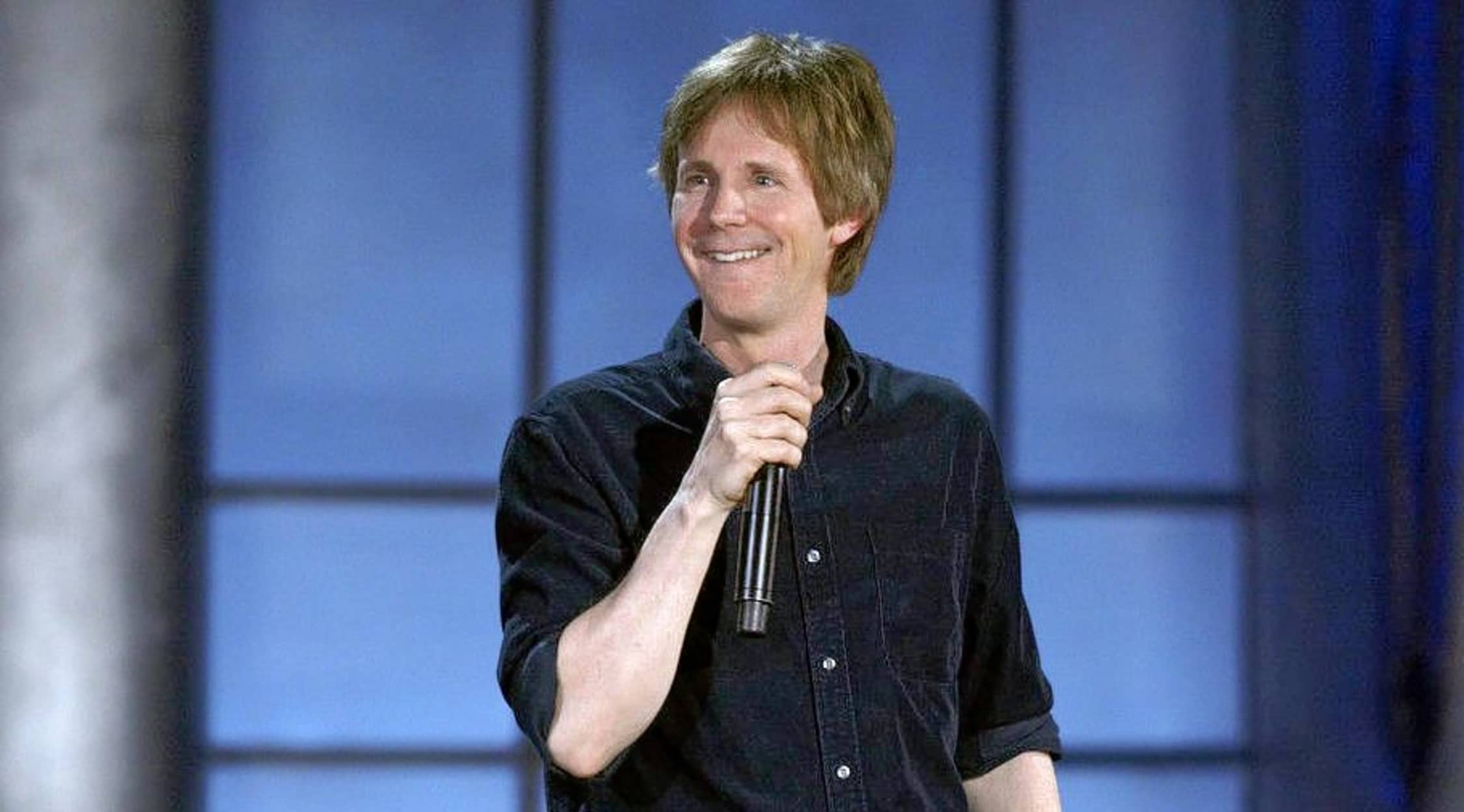 Rovi
Dana Carvey Tickets
Dana Carvey Plot
Comedy isn't a subject that one can simply pick up a book and learn all of the secrets that some performers have taken years to understand. It's a skill that needs to be honed. If it wasn't, there would be a lot more professional comedians in the world paying their bills with their work. But unfortunately, much like a muscle that needs to be built up to be flexed, comedy skills need to be strengthened by practice. If you're hoping for your chance this weekend to get out of the house and see one of the most hilarious comedians to come to the stage over the last few decades, you're not going to want to miss out on all of the excitement heading your way when Dana Carvey opens for the stage next near you to bring some of his most hilarious characters, performances, and the latest jokes written for his set for you to enjoy! Getting his start like so many other comedy legends in this country, Dana Carvey first blew up in the national sphere through his appearances in the American sketch comedy show Saturday Night Live! His constant impressions have made an impact on fans that have seen him have the chance to portray such figures as Woody Allen, George Bush Sr., Casey Kasem, Bill Clinton, Ronald Reagan, and more while developing memorable characters on the stage like The Church Lady, Garth Algar. If it's been a while since you've heard Dana Carvey's latest comedy set on the stage, get yourself out to his next show to laugh the night away while you still can!
Dana Carvey Schedule
If big laughs are on the agenda for this weekend, there's definitely a show headed your way that you won't want to miss out on! Since slaying crowds on Saturday Night Live and bringing his funniest work to audiences through the many films he's appeared in, Dana Carvey has long been a fixture in American comedy. If you're looking for a hilarious event to take up your time this weekend that your friends will be sure to love, make sure that you plan on seeing Dana Carvey perform at one of the many exciting venues in your area! The only issue you might be facing is finding the tickets you'll need to get all of your friends in to this popular show! Dana Carvey has long had a group of loyal fans that turn out to his every performance, eager to hear his latest characters that he's created brought to life on the stage. If you haven't had the chance before to experience a performance by Dana Carvey in person and you're thinking that that's the right fit for your weekend entertainment, be sure that you take the time to head to StubHub early so that you don't have to miss out on any of the fun waiting for you when this show sells out entirely! StubHub makes it easy for you to see just how many tickets are left, so ensure that you don't miss out on this exciting event by buying your tickets while you can still find them!
Dana Carvey Cast
Having had the opportunity to work alongside some of the biggest names in the industry like Steve Carell, Stephen Colbert, Heather Morgan, Robert Smigel, Bill Chott, Colleen Dunn, Jim Fagan, Peter Austin Noto, Elon Gold, Chris McKinney, Jan Hooks, Carol Channing, Tony Randall, Penn Jillette, Louis C.K., Dino Stamatopolous, Jon Glaser, Erich Bergen, Ellen DeGeneres, Jim Dykes, Joely Fisher, Isaac Hayes, David Letterman, Regis Philbin, Jeremy Piven, Paul Shaffer, Abe Vigoda, Christopher Walken, Tia Carrere, Ralph Brown, James Hong, Rip Taylor, Steven Tyler, Joe Perry, Joey Kramer, Lee Tergersen, Phil Hartman, Kevin Nealon, Victoria Jackson, Chris Farley, and more, Dana Carvey has honed his own unique character and style that has given him a voice in the comedy world unlike any other. You don't have to have seen his latest movies to know that there's plenty more quality comedy on the way from this figure, you just have to keep an eye on his StubHub page so that you'll know when you have the next opportunity to see him perform! Don't miss out on your chance to see Dana Carvey in person, buy your tickets today!
Dana Carvey Author
The art of comedy is the art of finding new ways to make people laugh. That doesn't always mean reinventing the wheel, but simply looking at methods that have been proven to work and adapting them for the modern day. There was a time when those heading out to comedy shows could regularly expect a ventriloquist with a dummy to come to the stage. While today that's often seen as passè, there are some performing this Vaudevillian art form in the modern world that have updated their characters and jokes to garner plenty of loyal fans. If you're open to seeing a show this weekend on the stage by one of the most sought after performers bringing his work to television today, you're not going to want to miss out on this opportunity to experience the work of Dana Carvey when this hilarious popular comedian brings his latest set to the stage for you and your friends to enjoy! Getting his start on Saturday Night Live and continuing his career to become one of the biggest figures in the comedy world, Dana Carvey continues to remain a huge player on the scene when it comes to hilarious stage performances! While many of his fans are constantly clamoring for access to his latest jokes, Dana Carvey has saved the very best for his shows on the stage. These days he's too busy to write a book for his fans to enjoy, but that doesn't mean you have to miss out on any of the hilarious work that he's created for his next performance in person! Make sure that you take the opportunity to get your tickets through StubHub to avoid the box office wait so that you'll have bragging rights over your friends when you head out to experience Dana Carvey live!
Dana Carvey Trivia
Q: When does popular comedian and performer Dana Carvey celebrate his birthday?
A: Comedian Dana Carvey was born on June 2, 1955.
Q: What city does performer Dana Carvey consider his hometown?
A: Dana Carvey was born in Missoula, Montana.
Back to Top
Epic events and incredible deals straight to your inbox.