DANCING AT LUGHNASA NIAGARA-ON-THE-LAKE
Dancing At Lughnasa Niagara-on-the-Lake
Dancing At Lughnasa Niagara-on-the-Lake Tickets
We didn't find anything nearby, but here's what's happening in other cities.
There aren't any events on the horizon right now.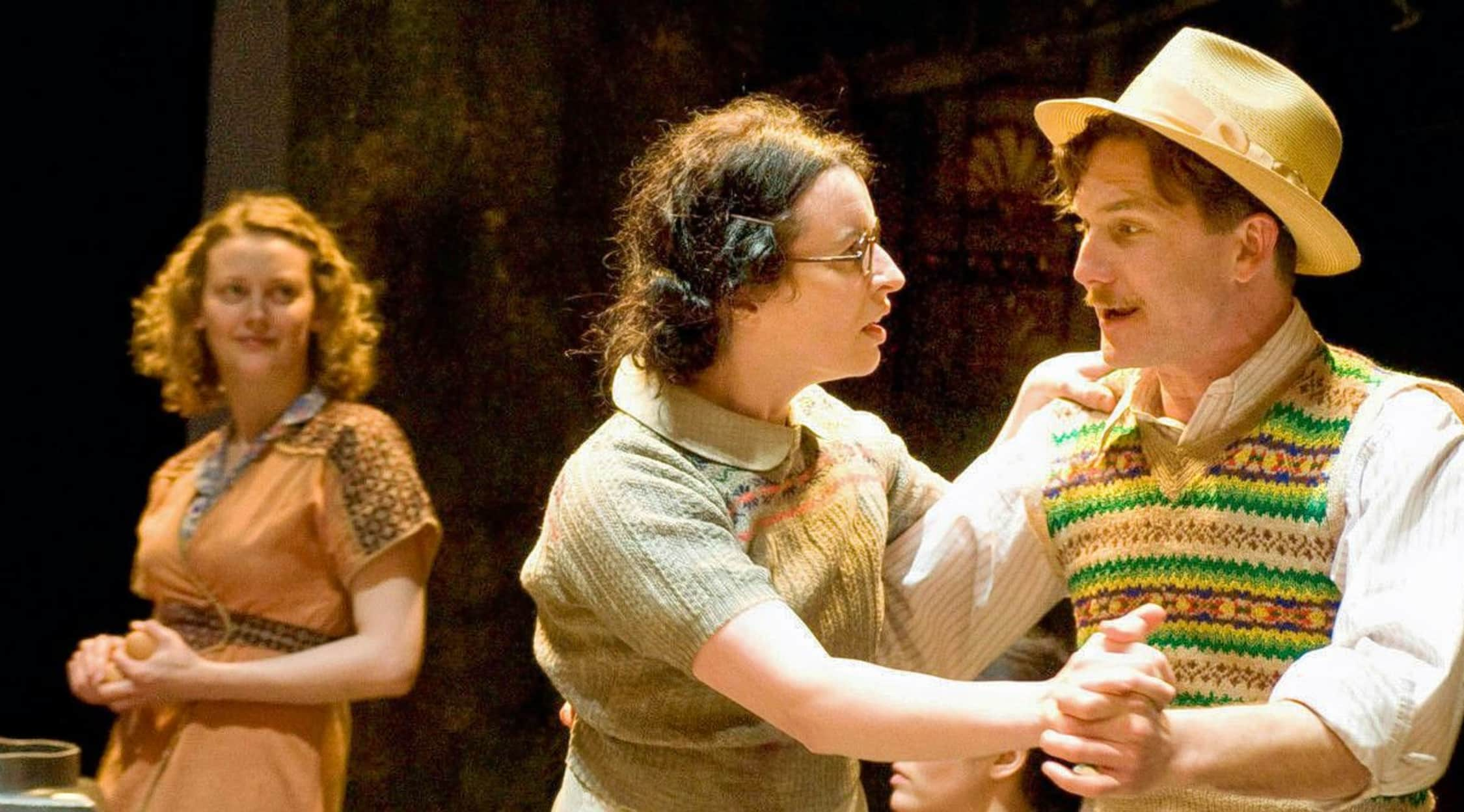 Alamy
Dancing At Lughnasa Niagara-on-the-Lake Tickets
Dancing at Lughnasa Niagara-on-the-Lake tickets
The Dancing at Lughnasa Niagara-on-the-Lake tour represents yet another life cycle for Brian Friel's oft-revived classic Irish play that depicts the wild celebration and heartbreaking disintegration of five tight-knit, unmarried sisters. The entire play takes place in and around the sisters' cottage on the outskirts of Ballybeg, a fictional town in Ireland's Donegal county. Throughout the play, characters sometimes remember or report events that take place outside the cottage.
Dancing at Lughnasa Niagara-on-the-Lake background
Friel published the beloved Dancing at Lughnasa in 1990 as a look back at 1930s Ireland. The play depicts the life-changing events of a summer that the narrator, Michael Evans, enjoyed with his aunts in their cottage when he was just seven years old. Although it briefly appears as though several of the sisters may find love, it's only through wild bouts of dancing, set to music from an old radio that turns on and off unpredictably, that they find unrestricted release from their hidden passion and longing.
The five sisters are Kate, who is a school teacher and the only sister with a well-paying job; Agnes and Rose, who supplement the family's income by knitting gloves to be sold in town; Maggie; and Christina, the narrator's unmarried mother. The sisters are soon joined by their brother Jack, who had been living as a missionary at a leper colony in Uganda. The play also features unpredictable visits from Michael's charming but inconsistent Welsh father, Gerry. Ultimately, the real star of the play is the dignity and bravery displayed by Michael's mother and aunts as they face down the catastrophic and very personal privations of life in 1930s Ireland.
Dancing at Lughnasa Niagara-on-the-Lake milestones
Dancing at Lughnasa originally launched in Dublin. A year later, in 1991, it transferred to London, where it won an Olivier Award and an Evening Standard for best play. In 1992 the play showed on Broadway, where it won three Tony Awards, including one for best play, plus two Drama Desk Awards and a New York Drama Critics Circle award for best play.
Dancing at Lughnasa has been subject to periodic revivals since then, showing in Dublin in 2004, in London in 2009, off Broadway in 2011, and in Rome in 2014. The cast also embarked on two national tours of Ireland (2010 and 2015) and a 2011 UK tour.
Dancing at Lughnasa Niagara-on-the-Lake as a film
In 1998, the play Dancing at Lughnasa was adapted into a film of the same name, directed by Pat O'Connor and starring Meryl Streep. Dancing at Lughnasa the movie won an Irish Film and Television Award for best actor in a female role (Brid Brennan) and six total award nominations.
Similar to Dancing at Lughnasa Niagara-on-the-Lake
Devoted fans who enjoy their Dancing at Lughnasa Niagara-on-the-Lake tickets may also enjoy the Irish dramas Faith Healer and Philadelphia, Here I Come, both of which were written by Brian Friel, the author of Dancing at Lughnasa.
Back to Top