We didn't find anything nearby, but here's what's happening in other cities.
2 events in all locations
-

Irvine Improv, Irvine, CA, US
Only 2 tickets left at lowest price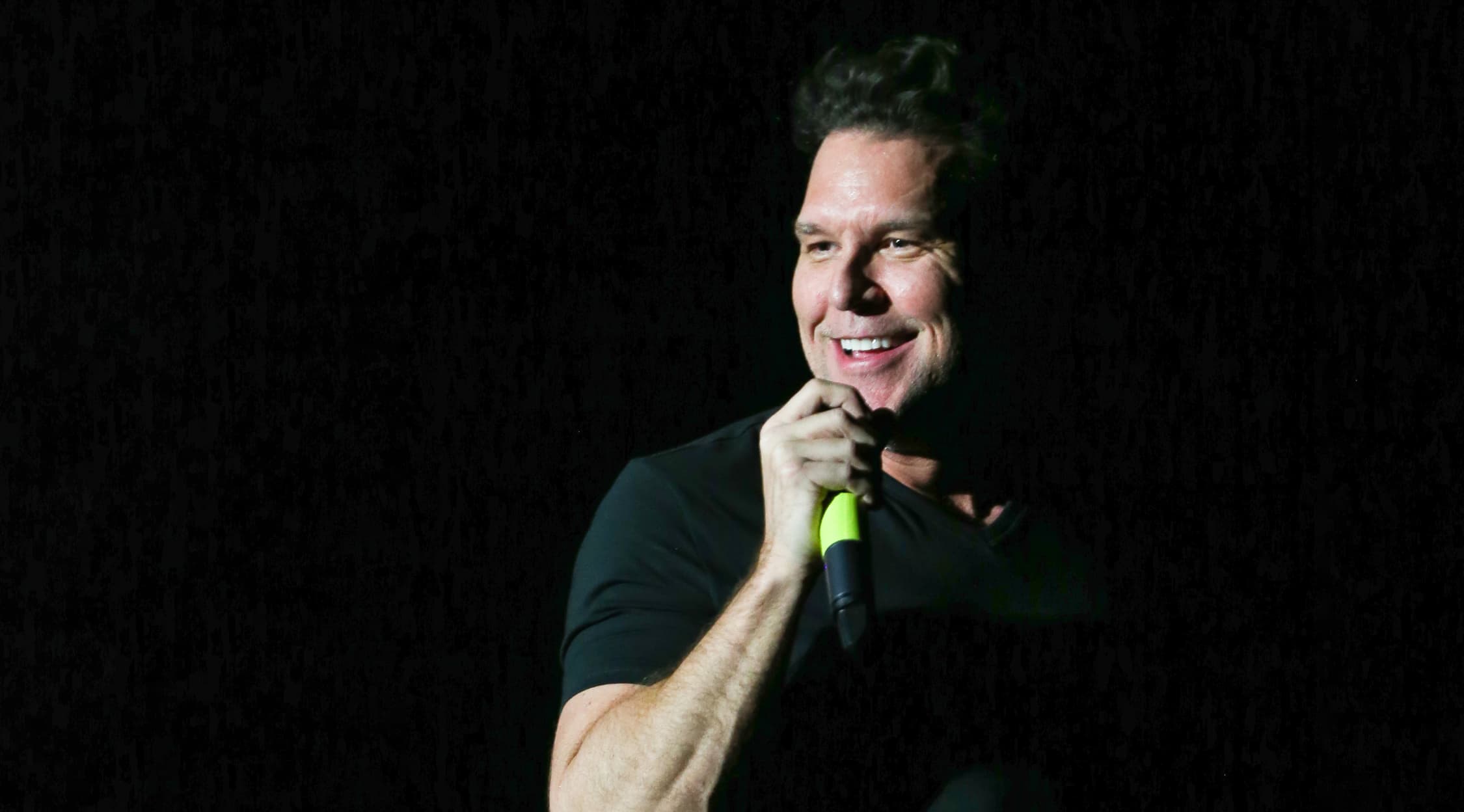 Zuma Press
Dane Cook Tickets
Dane Cook Tickets
Dane Cook is one of the most popular stand-up comics who has been performing during the past 20 years. Born in Massachusetts in the 1970s, Cook had several odd jobs that included working at a video rental store and working at a Burger King that his brother managed before becoming well-known as a comedian. Dane Cook's 2005 comedy album, Retaliation was one of the biggest hits in the genre for decades. It debuted in the Top Ten of the Billboard 200 chart and was certified gold within a week. Cook has been a frequent guest on David Letterman, Chelsea Handler, Conan O'Brien and Jay Leno's late-night shows. Cook has continued to tour steadily, even as his film and television career took off.
The Enunciator
Dane Cook is well-known for his high-energy stage presence. He's a physical comedian, though not exclusively so. When telling stories about life and relationships, he finds ways to embody the people within them. Cook's material is largely observational. He has a relatable, every-dude vibe and tells stories about his family, jobs and romantic entanglements. As Cook's career took off in the aughts, he made HBO specials including Vicious Circle and expanded into film acting. He appeared in Employee of the Month, Good Luck Chuck and other broad comedies. Though Dane Cook's comedy career has been incredibly successful, his life is not without low points. Both of his parents died within a year of each other.
Where can I buy Dane Cook tickets?
To see Dane Cook's unique sense of humor, you can buy your Dane Cook tickets at StubHub, the largest ticket marketplace in the world. When you purchase your tickets at StubHub you also get the FanProtect guaranteed to give you confidence that your ticket purchase is safe and secure.
Where is Dane Cook performing?
Dane Cook is touring the United States with his Tell It Like It Is show. He's bringing his frank, honest humor to cities including Austin, Texas, Jacksonville, Fla, and Pittsburgh, Pa. On this tour, Cook will be playing at iconic rooms including the Dolby Theatre in Los Angeles and Radio City Music Hall in New York.
What is Dane Cook known for?
Dane Cook is known for his hugely successful stand-up tours, albums and televised specials in the early- to mid-2000s. After conquering stand-up, Cook became a fixture in comedy films and guest-starred on TV shows like Louie. Cook is also known for his podcast appearances, including a famous interview with Marc Maron on an early episode of WTF.
What can I expect from a Dane Cook show?
Dane Cook is known for his energetic performances, unique insights into people's foibles and his often-dark humor. Cook is frank about sex in his act. Although anger and swearing crop up in his humor, they're not a focus of his act.
How long is a Dane Cook show?
A Dane Cook show lasts about two hours, including the opening acts.
Who opens for Dane Cook?
A few comedians have opened for Dane Cook over the years. Cook also frequently shares billing with other big comedians in all-star type shows. People he's worked with in this way include Iliza Shlesinger, Marc Maron, Maz Jobrani and more.
Which comics are similar to Dane Cook?
Dane Cook has a lot in common with several other popular comedians of his generation. Like Daniel Tosh, he has an affable look and vibe that conceals a dark sense of humor. Like Bill Burr, he has an incredible amount of energy. And like Nikki Glaser, he excels at observations about human relationships, daily life and sex.
Back to Top
Epic events and incredible deals straight to your inbox.