We didn't find any Events nearby, but here's what's happening in other cities.
Daniil Trifonov tour venues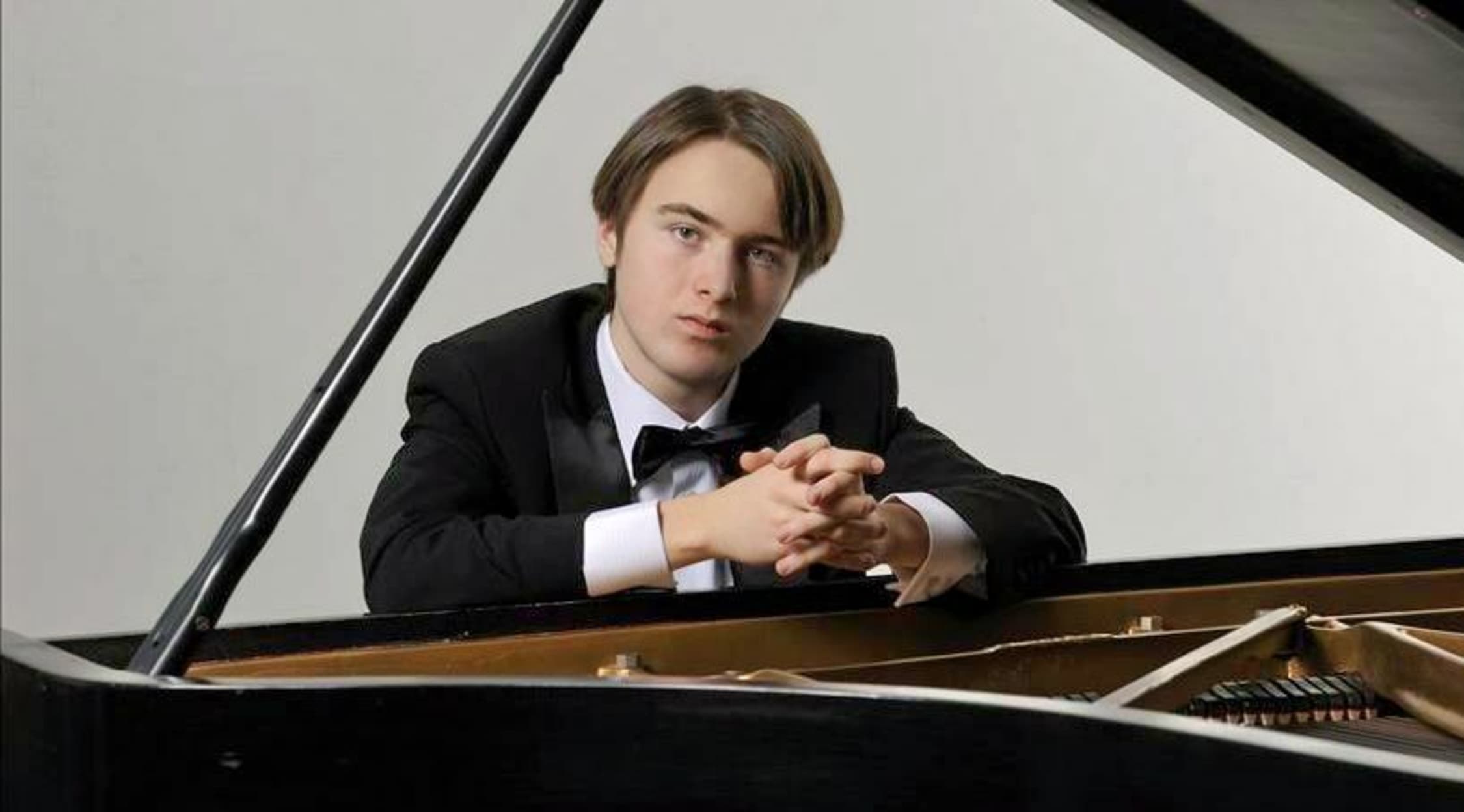 Rovi
Daniil Trifonov Tickets
Daniil Trifonov Tickets
The renowned Russian pianist and composer Daniil Trifonov is one of the most acclaimed young musicians in the classical music scene. Trifonov is still in his twenties, yet he has already established one of the strongest reputations in the classical music scene for his undeniable talents. If you want to see one of the world's brightest young composers in action, you definitely won't want to miss out on the chance to attend a Daniil Trifonov show this year.
Daniil Trifonov has a handful of shows on the horizon, and music lovers of all ages are eagerly awaiting the chance to see Trifonov in action. This year, Daniil Trifonov will be performing at venues like the Carnegie Hall in New York and the Kennedy Center Concert Hall in Washington DC. Grab your Daniil Trifonov tickets before the opportunity passes you by.
Daniil Trifonov Background
Daniil Trifonov grew up in a musical family in Russia. Both of Trifonov's parents are professional musicians, thus he grew up surrounded by music. When he was five years old, Trifonov began playing the piano, and just a few years later he put on his first concert performance. Trifonov went on to round out his music education by attending the prestigious Gnessin School of Music, and it quickly became apparent that Daniil Trifonov was on his way to stardom in the classical music realm. As a teenager, Trifonov placed high in competitions like the International Scriabin Competition in Moscow and the International Piano Competition of San Marino. In recent years, Trifonov has performed at some of the best concert halls and music events in the world, such as the Vienna Town Hall Square and Carnegie Hall. Even though Trifonov is still young, he has solidified his reputation as one of the best young composers in classical music.
Daniil Trifonov has released a handful of recordings to date, such as "ArtHaus Musik" (2013) and "Transcendental" (2016). Trifonov has been the subject of glowing reviews and significant critical acclaim over the years, and his career is just beginning to take off. You can expect great things from this talented young pianist and composer, who performs at major concert halls around the world year after year. Since launching his music career in his home country of Russia, Trifonov's fame has spread across the globe, and now classical music lovers throughout the US are eagerly awaiting the chance to see Daniil Trifonov in concert. If you love classical music, such as timeless pieces from artists like Chopin and Liszt, you won't want to miss the chance to see this talented young composer in concert. Daniil Trifonov has a handful of shows on the horizon, and he is sure to put on some of the most talked about performances of the year in the classical music scene. You could witness Daniil Trifonov's talents in person by purchasing your tickets as soon as possible.
Daniil Trifonov Greatest Moments
Daniil Trifonov has received Grammy nominations for releases like "Deutsche Grammophon – The Carnegie Recital" (2013) and "Deutsche Grammophon" (2015).
Back to Top