We didn't find any Events nearby, but here's what's happening in other cities.
Darius Rucker tour venues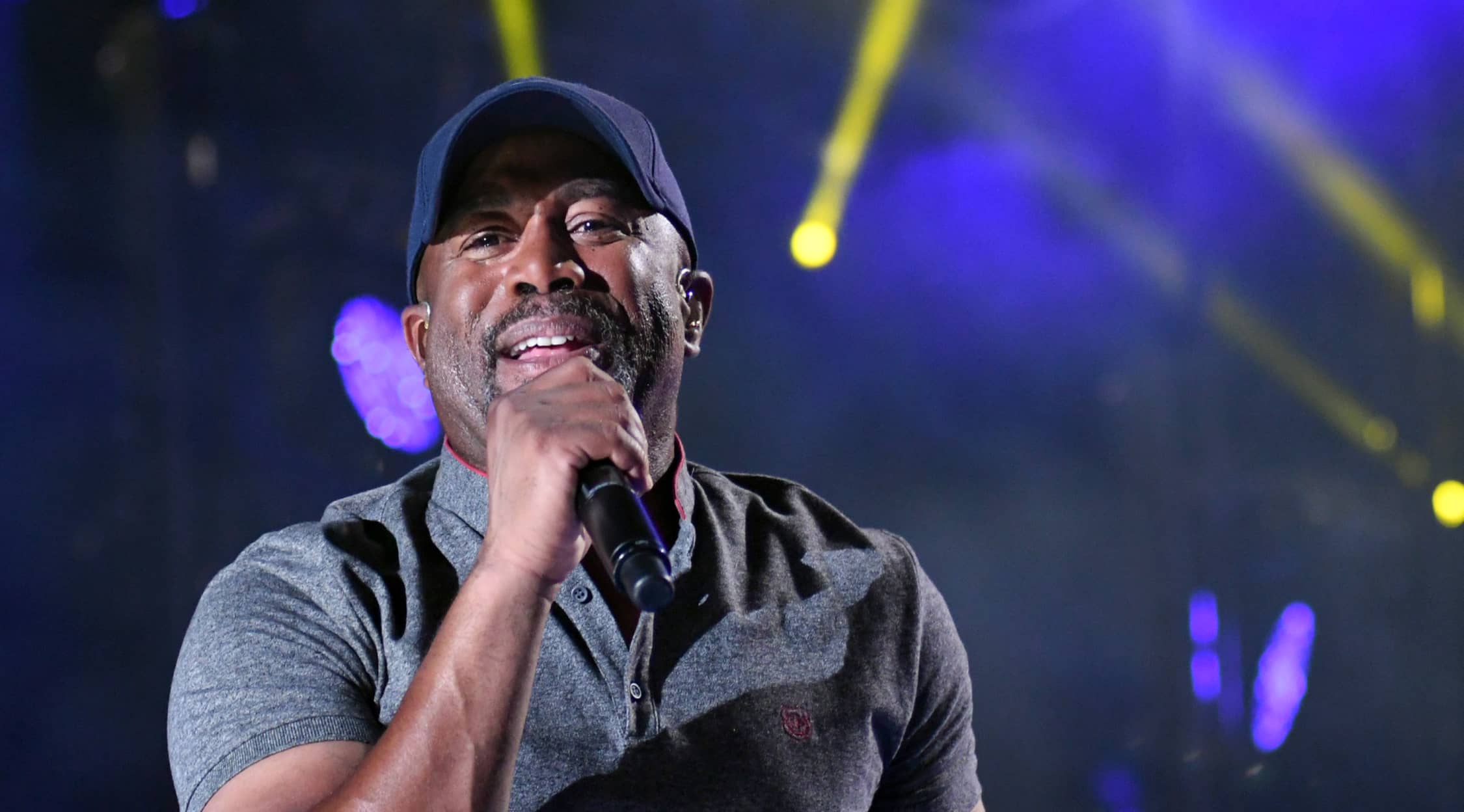 Alamy
Darius Rucker Tickets
Darius Rucker Tickets
Darius Rucker, the frontman for Hootie & the Blowfish, is an artist whose artistic range spans from soulful R&B to toe-tapping pop and the twangiest of country. In fact, after gaining fame from his stint as the lead singer for Hootie & the Blowfish, Rucker went on to start a successful country music career. He is the first black American to receive the Country Music Association's New Artist Award, an honor that was bestowed upon him in 2009. To date, he has released seven studio albums as a solo artist and eight albums as a member of Hootie & the Blowfish. Rucker has also won his fair share of awards throughout his career. His accolades include awards from the American Music Awards, the Grammy Awards and the MTV Music Video Awards to name but a few.
Darius and Chairman of the Board
Imagine singing with the Chairman of the Board himself. For Darius Rucker, there was no need to imagine. He actually did sing for the Chairman, aka Frank Sinatra, at the legendary crooner's 80th birthday bash. Rucker sang Sinatra's song called "The Lady is a Tramp." It turns out that Rucker has quite a tie to Sinatra's music now. He has done several charity benefits that have featured a playlist of Sinatra tunes. His philanthropy supports many children's causes for the sick and underprivileged.
Where can I get Darius Rucker tickets?
Music fans can pick up concert, tour and festival tickets at StubHub. This online marketplace is the secure place to shop for tickets to all your favorite artists' shows, including Darius Rucker concerts.
Can I find a Darius Rucker tour near me?
Darius Rucker is often on the road. Fans can catch him on stage with his old Hootie & the Blowfish bandmates along with the Barenaked Ladies at venues like the Oak Mountain Amphitheatre in Pelham, Ala., and the Colonial Life Arena in Colombia, S.C. Rucker and fellow country music artists such as Tim McGraw, Maren Morris and Zac Brown Band are also appearing at the iHeartRadio Music Festival in September 2019.
Who are the members of Hootie & the Blowfish?
The Darius Rucker-fronted band has been on hiatus since 2008, but recently announced that they are working on a new studio album and tour. Aside from Rucker, the group includes Mark Bryan, who plays lead guitar and piano and also serves as a backup vocalist. Dean Felber plays bass and piano and is a backup singer. Jim Sonefeld is on drums and percussion, and he sings backup as well. Sonefeld is also the rhythm guitar player for the group. At one time, Brantley Smith played drums for the group.
When did Darius Rucker become a country artist?
Rucker signed on with Capitol Records as a solo country artist in 2008. His first country single called "Don't Think I Don't Think About It" from his album titled Learn to Live hit the Billboard Hot Country charts at No. 51. Eventually, the song went to No. 1, making him the first black solo artist to chart on the country charts since Charley Pride's "Night Games," which came out in 1983.
Has he ever performed at the Grand Old Opry?
Yes, Rucker appeared there in July of 2008. In October of 2012, Darius Rucker received an invite to join the Grand Old Opry.
What other notable things has Darius Rucker done?
In 1995, Rucker had the opportunity to perform the national anthem at the World Series.
What other artists would Darius Rucker fans like?
Darius Rucker fans can't go wrong if they get some Lady Antebellum or Little Big Town tickets at StubHub.
Back to Top