There aren't any Events on the horizon right now.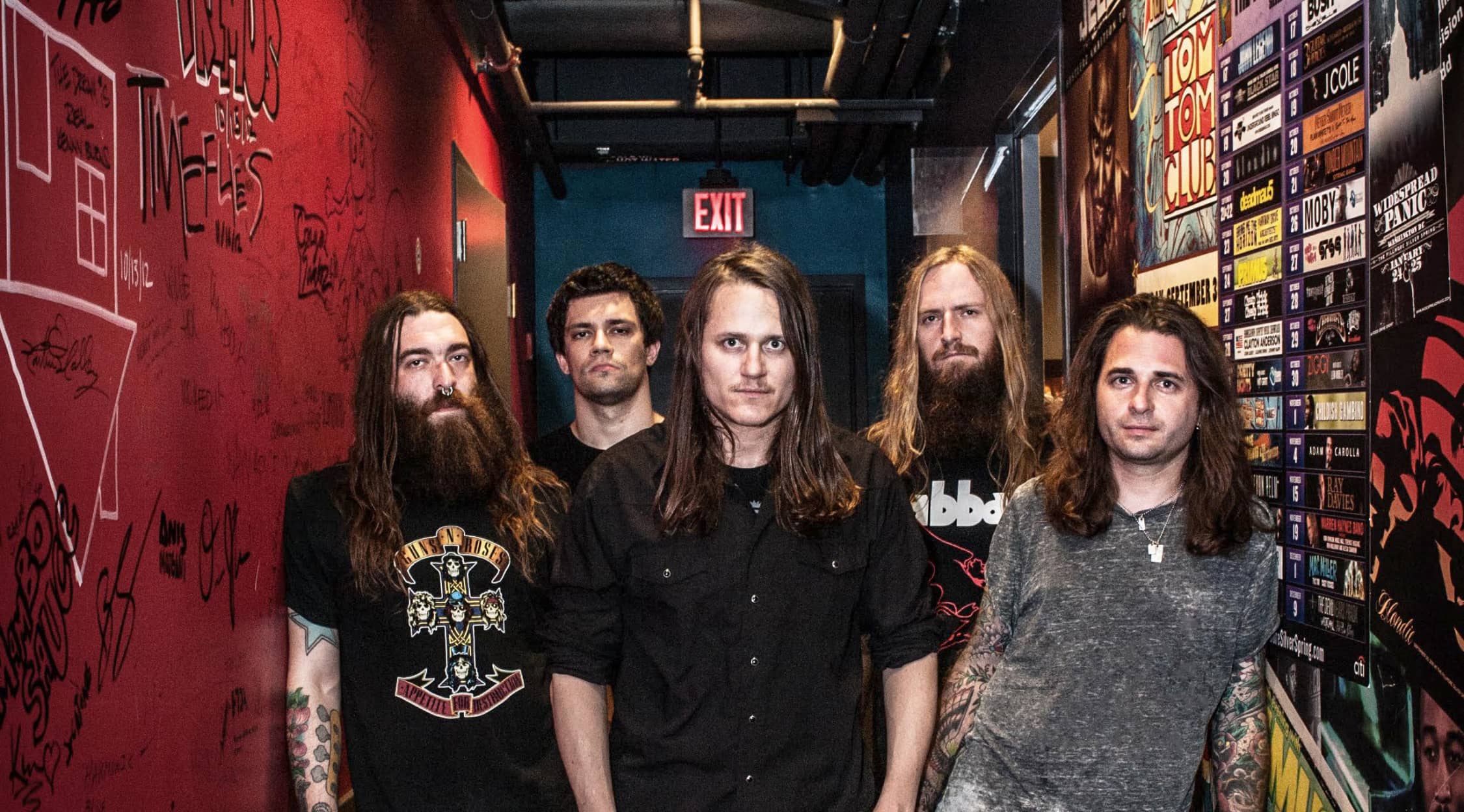 Rovi
Darkest Hour Tickets
Darkest Hour Schedule
Whether it's The Fillmore in Silver Spring, MD or any of the other top-tier venues that Darkest Hour might show up at, this is just one of those bands that you have to see up close and personal sooner or later if you're a metal fan. Head out and see what all of the excitement is about by snagging a few seats, which will bring you to the forefront of the action as Darkest Hour looks to rock the stage once again at a venue near you with a dizzying blend of musical combos that will have you talking long after it's all over.
This is an American metal band that you just can't duplicate anywhere outside of the stands alongside your fellow fans, though that's not something that you're going to learn sitting on your couch wondering how the concert is getting on. Put down the remote and see for yourself what has Darkest Hour fans eagerly anticipating each and every one of their major shows as they tour the country looking to put on one amazing show after another.
Darkest Hour Trivia
Where did this rock band first come together?
That place would be the nation's capital, Washington D.C. Back in the mid-1990s, when Bill Clinton was in the White House, the Darkest Hour was just getting going, bringing their eclectic blend of metal sounds together and starting on a run that would bring them to the top of the metal music consciousness. Even though it's always a good idea to put on a Darkest Hour playlist and rock out a bit, the Darkest Hour takes it to a whole different level when you get a chance to hear them up close and personal at a great concert. Once you're there watching the Darkest Hour rock out, you'll understand what all the buzz is about.
Darkest Hour Background
Darkest Hour is a red-hot death metal band with a bite, and they've rocked the nation with their hard-hitting tunes since 1994. They've released seven full-length studio albums that have garnered them much success and an intense following of die-hard fans, making them an indelible part of the heavy metal scene in the process as they've gone from one well-received tour to the next over the years. Though they've gone through several different manifestations, the sound that got fans going at the very beginning is still what packs them in whenever Darkest Hour hits the road for a highly anticipated concert tour. With an eighth album on the way and a steadily growing fan base, this is just one of those bands that you definitely want to keep your eye on.
Darkest Hour Hit Albums
Darkest Hour debuted their first album in 2000 with MIA Records and released The Mark of the Judas, which made a modest impact but showed their immense talent and their potential. Although the band had some success with their first two albums, mainstream success came with the release of their third album Hidden Hands of a Sadist Nation. The album brought them to a whole different level of popularity and they ended up being a major performer at the annual Ozzfest in 2004. By the time they released their fourth album, Undoing Ruin, they were a major staple of the metal scene, leading to successful albums Deliver Us, The Eternal Return and The Human Romance. These days, you never know what Darkest Hour is going to come up with next, but you can bank on it having quite the following.
Darkest Hour Concert Experience
There has never been a better time to head out to a great concert loaded with moments that you'll be talking about well after it's over. Sure, there are plenty of ways to listen to music these days, but it's a completely different experience to actually be there so you can feel the pulse of the crowd and watch your favorite musicians take the stage for an unforgettable concert experience – and that definitely holds true when it's a talented metal band like Darkest Hour.
This metal band knows a things or two about connecting with a live audience, making it always a good idea to put down the remote and head out for a night of music that will have you reaching for the playlist as soon as you get home. The concert experience is nothing short of unbelievable, as any fan can attest, but it's still something that you have to get immersed in if you want to truly appreciate. When a great band like Darkest Hour takes to the stage, the energy will be nothing short of unbelievable, giving you plenty of reasons to click off the sound system and head out to see it all happen before your very eyes as Darkest Hour looks to put on yet another great show for their dedicated fan base.
Back to Top
Epic events and incredible deals straight to your inbox.