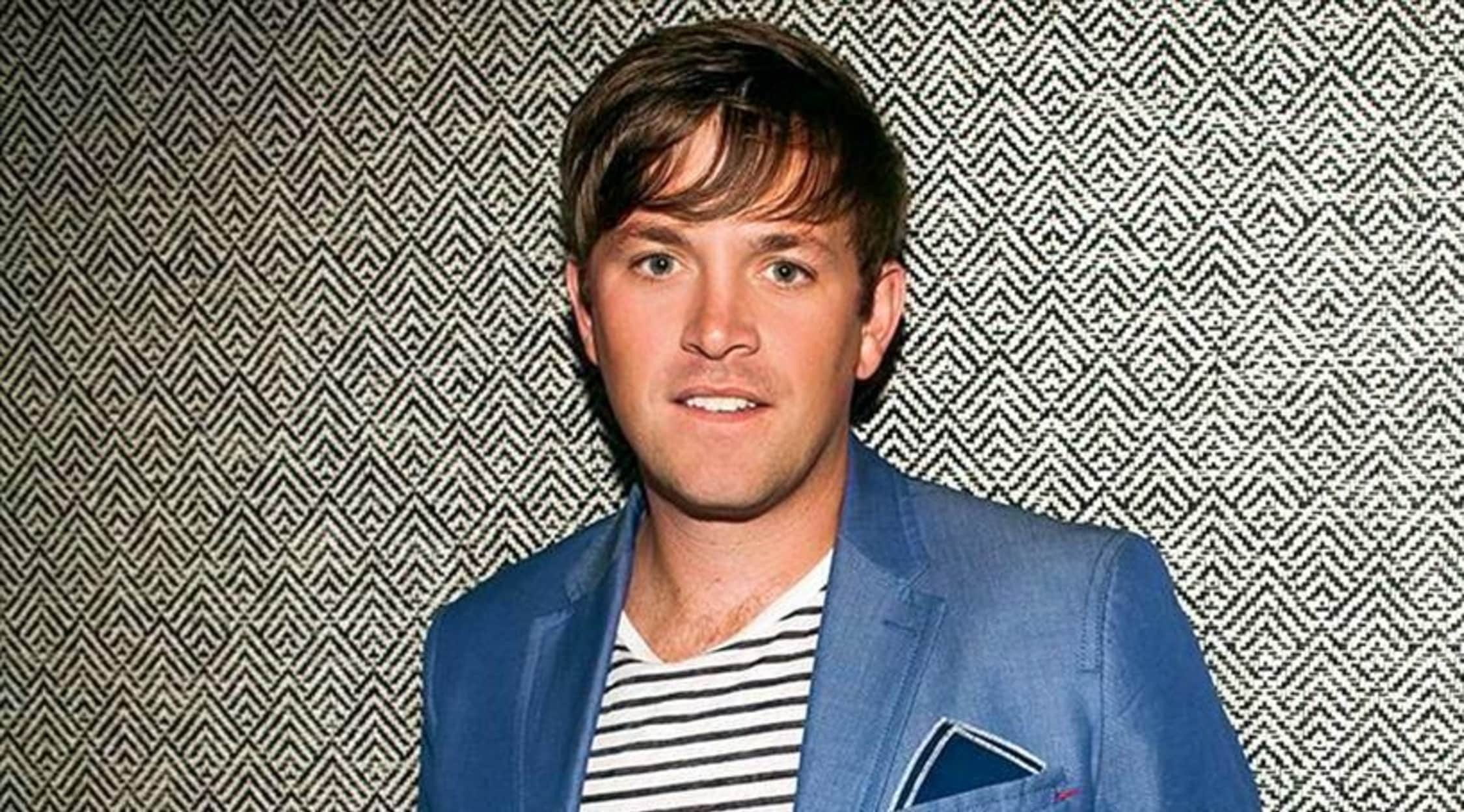 Rovi
Dave Barnes Tickets
Dave Barnes - The 2015 Tour
Up-and-coming blue eyed soul legend Dave Barnes is at it again, hitting the road for his biggest and most exciting tour yet that will take him to some of the hottest tour destinations the world over. Don't miss Dave Barnes as his 2015 Spring tour makes the rounds all across North America, kicking off with two shows in New York City, New York and Washington, DC in what is being hailed as one of the most exciting and most anticipated acoustic rock events to hit the east coast this year. Can't make it to the eastern seaboard for one of Dave's mind blowing tour events? Keep calm and carry on because 2015 has many more Dave Barnes 2015 tour dates in the works, with constant new performance dates and special engagements added to Dave's busy schedule. Stay up to date on all things Dave Barnes with here at StubHub, your number one resource for concert tickets on the web.
First, Dave Barnes will be heading to the culture capital of the world of New York City, the most exciting music destination the world over that regularly hosts the most exciting events the music industry has to offer. Dave will be bringing down the house at none other than the Highline Ballroom, one of the Big Apple's most prestigious music halls located in the heart of Manhattan's lower west side. Next up, he'll be cruising to the iconic Howard Theatre, a premier concert venue located in the heart of DC that is the perfect launching point to sample DC's burgeoning and vibrant nightlife scene.
Whether you're catching Dave at your favorite local concert hall or he's packing crowds at the largest amphitheatres, the Dave Barnes 2015 tour is quickly becoming highly anticipated event by rock fans and critics alike. Be sure to catch this shining young gun when his 2015 tour heads to a city near you!
About Dave Barnes
Hailing from the American south, Dave would split his childhood between Mississippi, South Carolina, and Tennessee, picking up an interest in drums from a young age that would stick with him for most of his adolescence. He wouldn't officially begin guitar playing and songwriting until his more formative later years, learning how to strum while attending college and experimenting with writing material for local artists.
Dave would initially prove a shy performer, sticking to writing material for others without ever performing it on his own. He would finally break his silent streak during his later college years, performing locally and regionally as he steadily built a name for himself and recruited a small but loyal following of fans. In full music mode by the time he graduated from college, Dave would self record and immediately take his work on the road, performing an extended tour that would begin to catch the eyes and ears of record executives across the country.
Dave would work with producer Ed Cash, eventually deciding to record his debut full length with independent label Aware Records in 2004. The album would reach critical mass as Barnes' name was elevated into the mainstream, coupling his unbeatable music talent with the growing avenues of online exposure that would draw praise from artists such as Matt Wertz, Vince Gill, John Mayer, and Amy Grant.
Dave would form a close friendship with Wertz, with the two touring around the United States together as Barnes' career reached greater and greater heights. By 2008 he would release his third full length album with major label Razor and Tie, opening up new horizons for Dave as he toured alongside major rock outfit Hanson. He would branch out into other genres, becoming a major Christian rock hit that allowed Barnes to appear on hit television series All My Children. His body of work would receive constant critical recognition, with a 2012 trip to the Grammy's signifying his permanence in the mainstream rock scene. Eight albums and countless hits later, the Dave Barnes music phenomenon is showing no signs of slowing down as he continues to deliver non stop rock and blues hits to masses all around the world.
Previous Hits
Dave's first foray into the world of mainstream music would be his 2006 release Me and You and the World, a 2008 hit that would climb to the #94 position on the US Billboard 200. The album would eventually spawn five popular singles that invaded airwaves all across the United States, including "Until You", "Since You Said I Do", "Nothing Else", "Brothers & Sisters", and "Good World Gone Bad".
Barnes' 2010 followup What We Want, What We Get remains one of his most successful works to date, summing up to 39 minutes of musical magic that was produced both by longtime friend Ed Cash and Barnes himself. The album would climb to #59 on the US Billboard 200, and clock in at an all time high #3 and #17 on the US Christian and US Rock charts. The album would be carried by a plethora of hit singles including "Look So Easy", "Little So Easy", and the #13 charting "God Gave Me You".
Dave has released two special Christmas albums, titled Very Merry Christmas and A December to Remember. Both albums were runaway hits, with the latter climbing to #2 on the US Rock charts and #15 on the US Billboard 200.
Trivia
Dave's music covers a wide range of genres and musical styles, with critics unable to pin him down to just one musical area. He has charted on Christian, rock, and adult contemporary charts, and has also received an emmy nod for Best Country Song for writing "God Gave Me You".
The Dave Barnes Concert Experience
From start to finish, the Dave Barnes concert experience injects unbeatable wholesomeness and hardcore spirit and soul to create a musical adventure that is both unforgettable and heart moving. With nearly two decades of experience writing and performing music, Dave has honed his craft to perfection as he delivers each and every song with impeccable poise and larger than life charisma. Don't miss your chance to catch this rising star live and in the flesh - get your tickets today!
Back to Top