DAVE RAVE AND THE GOVERNORS
There aren't any Events on the horizon right now.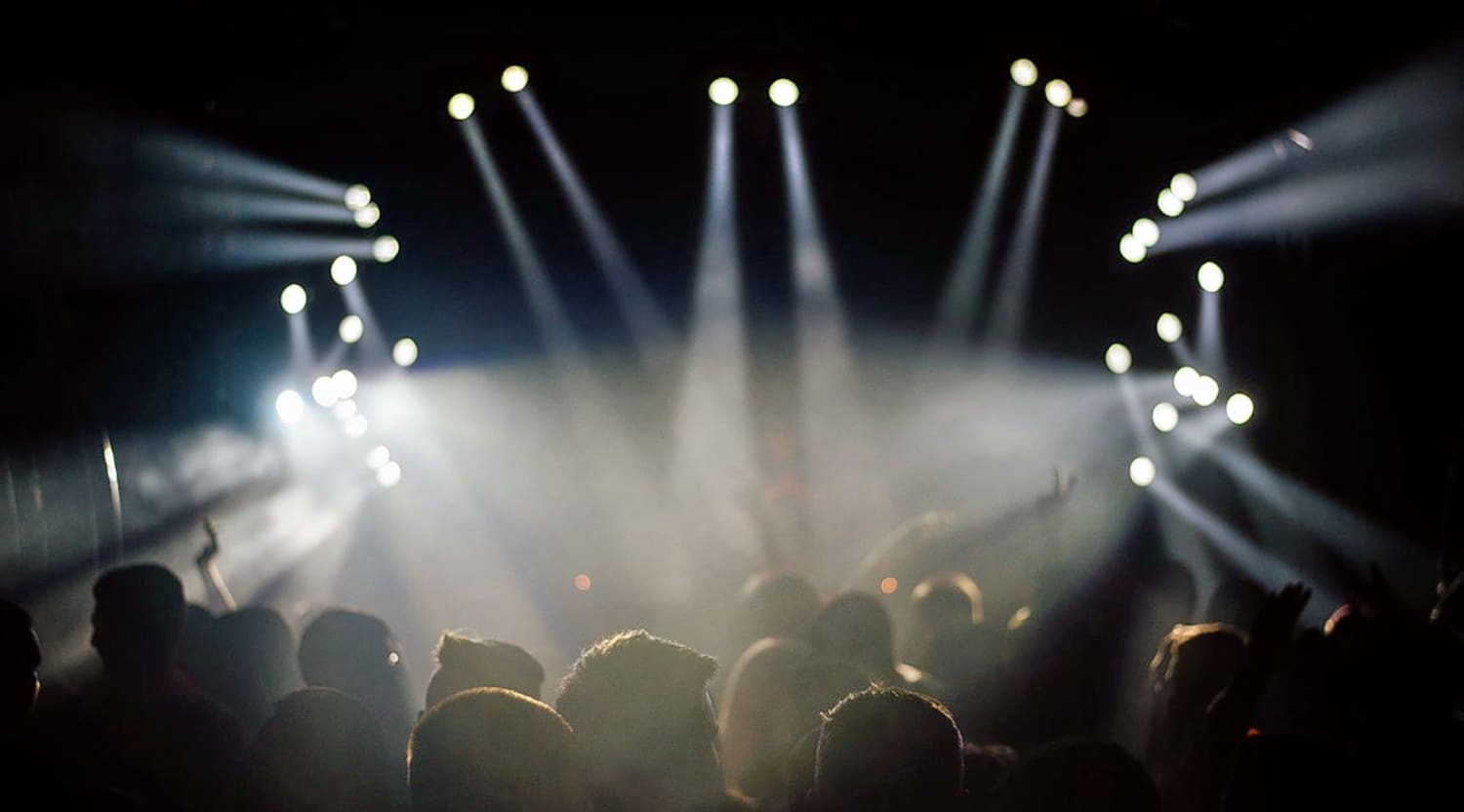 Stocksy
Dave Rave and the Governors Tickets
Dave Rave and the Governors – The 2016 Tour
Dave Rave and the Governors deliver an awesome live show that you do not want to miss. Dave Rave's live appearances are few and far between, so set up a StubHub alert to ensure you get tickets to his next concert!
About Dave Rave and the Governors
Dave Rave delivers tough punk and pop with his Minnesota backing band, the Governors. His talent for crafting pop hooks has been utilized by Jack Douglas, John Wesley Harding, Billy Ficca, Lauren Agnelli, Alex Chilton, and others. In the decade after the explosion of punk in New York City, Dave "Rave" DesRoches was one of the East Coast post-punk acts who was ignored by the mainstream but found himself to be a musical touchstone years later.
In the spring of 1988, DesRoches showed up at an event in a suburban Toronto apartment, which was also attended by underground pop legend Gary Pig Gold. Apart from being a songwriter and well-travelled musician himself – though playing in the Beach Boys-ripoff act Endless Summer at the time – Gold was a prime mover and shaker in the pop community. He was also founder of the seminal Canadian new wave/punk fanzine, Pig Paper. DesRoches, on the other hand, was recovering from the dissolution of his Hamilton band the Shakers, and was fronting the gold- and platinum-certified Teenage Head. Both Gold and DesRoches were looking for reasons to leave their somewhat stifling gigs, and admired each other's work. Still, it took hours of lobbying on the part of Dawn Elden, a mutual friend, before they finally collaborated.
Gold was eventually convinced to listen to DesRoches' minimalistic solo demos, which were influenced not by punk but by a newfound appreciation for the experimental pop of Van Dyke Parks (especially their albums Song Cycle and Smile) and Brian Wilson. Gold was impressed by the quality of these demos and, in April of 1989, joined DesRoches in Hamilton at the Grant Avenue Studio. They started recording a lengthy and complex suite christened "Farmer Needs Rain", which eventually became the album Valentino's Pirates. Gold helmed the production. The final set, despite its lo-fi recordings, was almost as perfect and uncommercial as the songs that had inspired it. The partnership between Gold and DesRoches was cemented.
The two started to work through dozens of DesRoches' unrecorded songs. They also started performing together, giving their first show on a trip to New York. They networked with their other pop peers (Michael Mazzarella, Shane Faubert, Mark Johnson, Richard X. Heyman) in the Big Apple. By July of 1989, DesRoches had put together a session band with drummer Jack Pedler (a member of Teenage Head and the Canadian touring production of Kasenetz-Katz Super Cirkus) and guitarist Coyote Shivers. The four spent much of August recording in the Grant Avenue Studio. In September, Gold and DesRoches officially quit their respective bands and moved to New York, renting in the Upper East Side. They were soon joined by Shivers, and they continued to record Valentino's Pirates.
Initially, there was no industry interest in the completed album. Towards to end of 1990, it received limited distribution in Canada in cassette form by Mole Recordings. Their break came when Rudolf Solovyov, U.S. A&R man for the Russian record label Melodiya Records, offered the pair a contract on the strength of a show which he had seen in Greenwich Village. Settling on the name of the Dave Rave Conspiracy, DesRoches, Gold, and Shivers recruited bassist Lauren Agnelli (Washington Squares) and drummer Billy Ficca (Television) to play regularly in the New York area and Hamilton.
In 1992, Valentino's Pirates was issued by Melodiya on vinyl, making the band (who were now going as the Dave Rave Group because of label objections to the use of "conspiracy") the first North American artist signed exclusively and directly to a label operating in the former Soviet Union. Their contract included a visit to Russia to work in a St. Petersburg studio and to shoot a video to promote their debut single, "Weight of the World". The record was quite well-received in Russia and generated a number of hit singles, but the Dave Rave Group remained unsigned in their native land. Still, despite the unconventional and extremely limited original release of Valentino's Pirates, it eventually earned a noted reputation in the underground international pop scene for its sterling songcraft.
Soon after the Canada-only 1994 release of their sophomore set, Three Octave Fantastic Hexagram, through Gritty City Records, the band broke up. The members increasingly took on other major projects. Specifically, Agnelli and DesRoches formed the act Agnelli & Rave. Shivers launched a solo career and started transitioning to film, and Ficca continued to be a mainstay of New York's downtown scene and played sporadic Television reunions. Gold went on the found the renowned pop act, the Ghost Rockets.
As 2000 drew to a close, Gold collected all of the original Dave Rave session tapes and archival cuts from Valentino's Pirates and started remastering the record in preparation for a re-release. This then led to a reunion of the Dave Rave Group in July of 2001 at Los Angeles' International Pop Overthrow Festival, which featured Gold, DesRoches, and new players Jason Frederick (guitar) and the Masticators' Robbie Rist and Lisa Mychols (rhythm). The following month, a tenth anniversary re-release of Valentino's Pirates arrived. This digitally restored and expanded album was released by the Canadian-based Bullseye Records on CD. In December, they followed up with a reunion show in New York presented by Not Lame Recordings with Gold, DesRoches, Angelli, Rist, and new guitarist Mark McCarron. Early in 2002, an "Anniversary Edition" of Valentino's Pirates was issued internationally through To M'Lou Music, a label co-run by Gold and Shane Faubert. In 2003, the band resurfaced with their first set of original songs in 14 years, titled Everyday Magic.
Previous Hits
Dave Rave's most critically acclaimed albums are Valentino's Pirates (1998) and Everyday Magic (2003).
Trivia
Ex-member of the Dave Rave Group, Coyote Shivers, can be seen in classic cult films like Empire Records and Johnny Mnemonic.
The Dave Rave and the Governors Concert Experience
More than a quarter-century has passed since Dave Rave made his debut on the experimental pop scene. With a catalog of songs that is beloved by fans and critics alike, Dave Rave will deliver a live show with the help of Minnesota backing band the Governors that you will not soon forget. Don't miss out on your chance to see underground pop legend Dave Rave in the flesh!
Back to Top
Epic events and incredible deals straight to your inbox.