There aren't any Events on the horizon right now.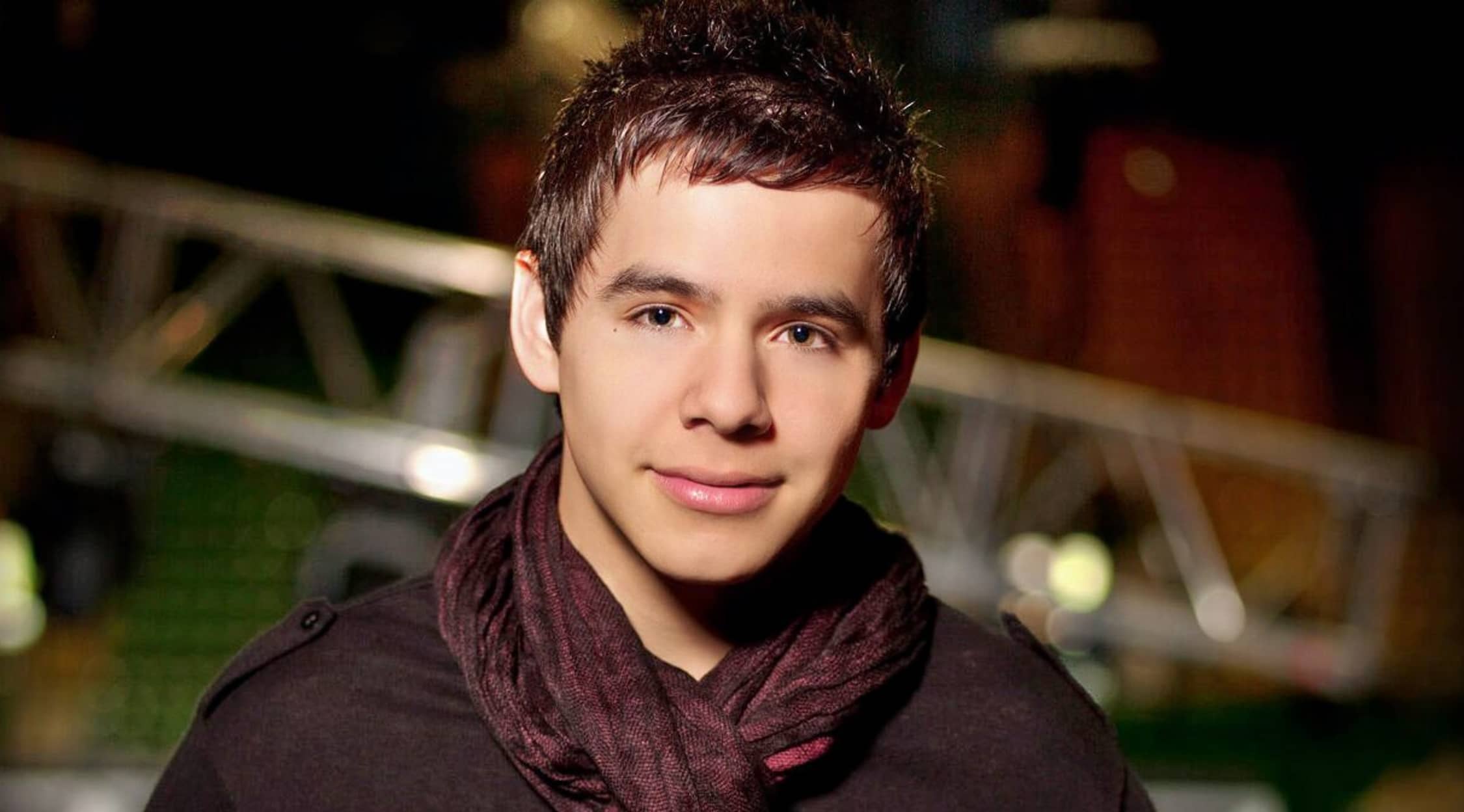 Rovi
David Archuleta Tickets
David Archuleta – The 2015 Tour
Pop sensation David Archuleta is back on tour, performing in Utah and Texas for some of his most highly anticipated appearances to date. Don't miss this American Idol star when he arrives at a location in your part of the world. Don't see David Archuleta coming to a stage near you? Have no fear. Archuleta is always updating his live schedule with new tour dates. Stay up-to-date on all of David Archuleta's concert and ticket information right here on StubHub.
Whether he is performing at Tuacahn Amphitheatre and Center for the Arts in Ivins or the Wagner Noel Performing Arts Center in Midland, David Archuleta consistently brings an emotive and powerful performance unlike any other. Most in his element when performing for his thousands of enthusiastic fans, David Archuleta delivers a performance that you will not soon forget. Get your tickets today!
About David Archuleta
David Archuleta would become one of the most widely-known television personas in 2008, when his boyish charm and tenor vocals helped him win second place on American Idol. He was born in Miami, Florida, but spent his childhood mostly in Utah with his parents (Lupe Marie, a salsa singer from Honduras and Jeff, a jazz musician) and four siblings. Entranced by a video of a Les Misérables performance, Archuleta started singing when he was six, and his skill helped him land spots on Star Search, The Jenny Jones Show, and at the Utah Talent Competition.
He tried out for the seventh season of American Idol in 2007, earning his earliest acclaim from the panel of judges for his version of "Waiting on the World to Change" by John Mayer. He made it to the semifinals and stayed with the show throughout the season, giving passionate, strong performances of pop ballads like "Imagine" by John Lennon and "Another Day in Paradise". At the age of 17, he was the youngest contestant that season, and he eventually ended up second to David Cook. The first single from his eponymous album debut, "Crush", was a number two hit that summer, and the album itself arrived in November.
Within several months, David Archuleta went gold, and the artist would tour the U.K. with McFly and America with Demi Lovato in the first half of 2009. He also found the time to put together a seasonal release, Christmas from the Heart, which appeared later that year. When the time came to produce a real follow-up to his debut, Archuleta expanded his style by working with producers such as S*A*M & Sluggo, who led the upbeat first single "Something 'Bout Love". The album itself, The Other Side of Down, appeared a few months later in October of 2010. Two years later, Archuleta embarked on a two-year mission in Chile, and the material he recorded before this religious work started to arrive. First, the Philippines-only album Forevermore was released, and his covers record BEGIN. included the freshly recorded song "Broken", which Archuleta helped to write. In the spring of 2013, an American refurbishment of Forevermore appeared under the name No Matter How Far.
Previous Hits
In the '70s-themed week of his American Idol run, David Archuleta sang "Imagine" by John Lennon. It would be his first single to make the Top 40 of the Billboard Hot 100. For his performance on the show, Archuleta sang only the last verse, leading Ann Powers of the Los Angeles Times to speculate that his Mormon faith prompted him to avoid the agnostic ideal of the lyrics "no religion too". However, Archuleta claimed that he omitted the earlier verses because the third was his favorite.
In 2008, Archuleta's single "Crush" heralded his self-titled debut album and was a number two hit. It was first released on the airwaves via Z100 in New York City in August of that year. On the album itself, which appeared a few months later in November, it was clear that Archuleta had managed to sidestep any saccharine pitfalls suggested by his pressed shirts and eager-to-please demeanour while still upholding his image as a safe bet, a grandma's choice of a blind date. This reputation makes Archuleta appear as one of the most mature teen stars ever, and he was clearly comfortable conducting himself far beyond his years. The album's only awkwardness was the modulated hip-hop track "Barriers", whose hint of modernity made Archuleta stumble and shut down.
2009's Christmas from the Heart was another Top 40 album for Archuleta and, in a way, he should have skipped his slightly awkward modern pop debut and jumped right to a seasonal release; he was born to sing the polished, syrupy standards that this album offers. A rendition of "Ave Maria" and one track sung in Spanish help to diversify the album's sound, which otherwise contains faultlessly standard selections and executions. Here, Archuleta is clearly comfortable in classic territory.
Archuleta's 2010 sophomore, The Other Side of Down, was a Top 20 album that borrowed heavily from the cool stainless-steel polish of Ryan Tedder with its wall of glassy synths, radio-ready rhythms, and looped hooks. This musical style would not show off Archuleta's considerable vocal talent, but the singer was already an old pro and fit the contours of the given format. Impressively, he boasts writing credits for ten of the 12 tracks.
Archuleta's vanilla charisma and undeniable skill are well-displayed on BEGIN. from 2012, which would be a Top 40 hit. This set of covers contains songs that either could be or are inspirational standards on American Idol (or The Voice or The X Factor): "Beautiful" by Christina Aguilera, "Everybody Hurts" by R.E.M., "True Colors" by Cyndi Lauper, "Bridge Over Troubled Water" by Simon & Garfunkel, and so on. The collection contains a new, unforgettable original as well in the form of a duet with Libbie Linton.
Trivia
David Archuleta is a graduate of Salt Lake City's Barbizon Modeling and Acting School.
The David Archuleta Concert Experience
Best enjoyed in the company of friends, family, and anyone who appreciates inspiring and polished pop music at its best, a David Archuleta concert is the perfect way to spend an evening. With a catalog of material that boasts distinctive renditions of classic tunes as well as his own material, David Archuleta's concert experience is both unique and meaningful. Don't miss your chance to see this American Idol icon live and in the flesh!
Back to Top