There aren't any Events on the horizon right now.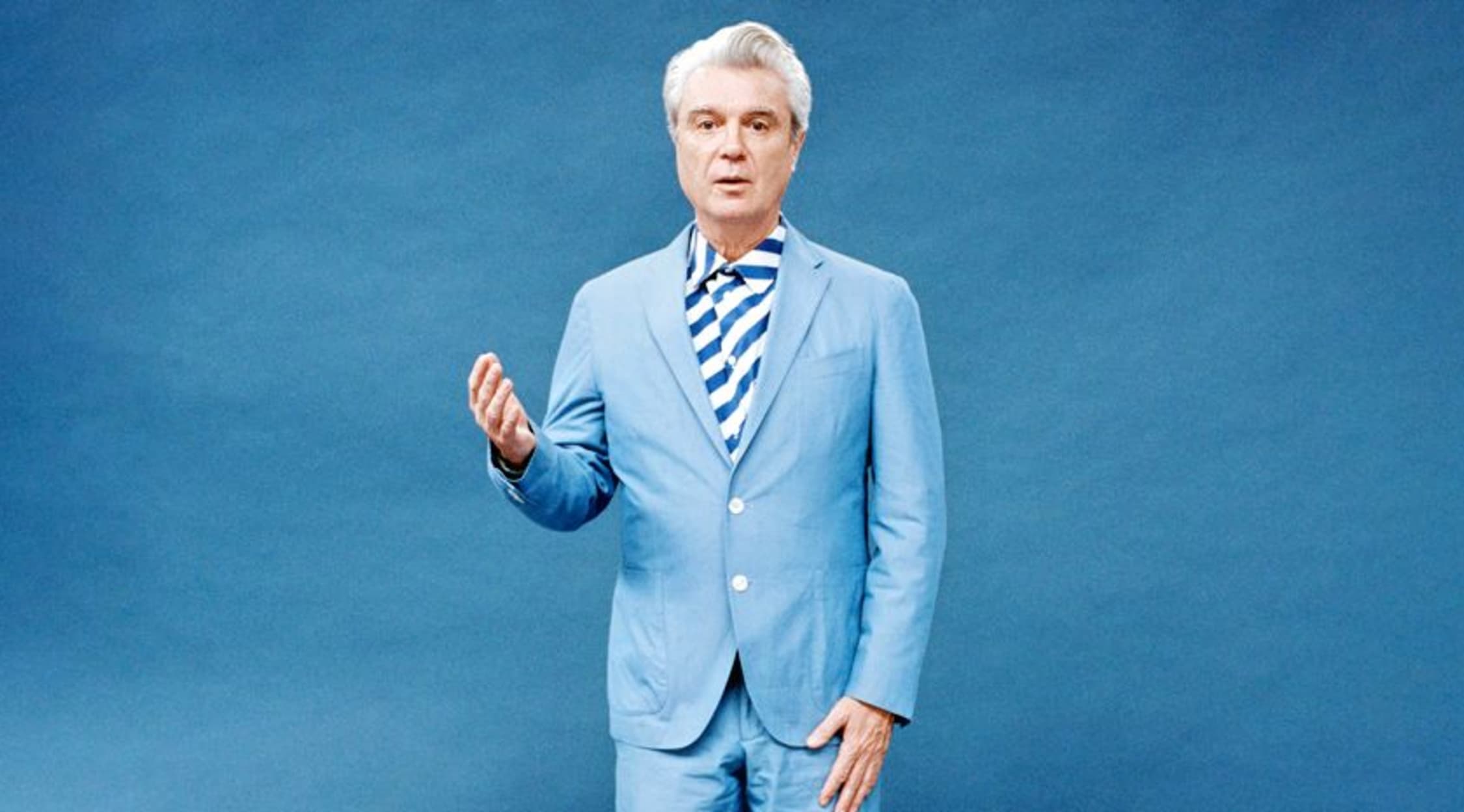 Rovi
David Byrne Tickets
David Byrne Tickets
David Byrne is an American artist with an extensive list of accolades from his breadth of contributions to music, film and literature since he began his career in 1971. His performances are unique in a way that cannot be compared to those of other musicians because of his unusual sense of style and story. He is well-known for being outrageous with his wardrobe and mannerisms while combining them with internationally influenced visionary sound and song unlike any artist before or since. Audiences have come to expect him to bring the unexpected because he always electrifies the atmosphere on stage with elaborate sets and complex genre explorations intermingled with his epic soundscapes. Despite being in show business for decades, he consistently brings something new to every show, making each performance unlike any other.
A Major Influence Across Genres
After David's birth in Scotland in 1952, the Byrne family moved to Canada when he was 2. A few years later, they moved to Maryland, where he would spend the rest of his childhood. After high school, David made a few attempts at higher education as well as a regular job, but he had found himself drawn to the world of music and stage life since he was a teenager. By 1971 at the age of 19, he had formed the friendships that would ultimately lead the band Talking Heads to be inducted into The Rock and Roll Hall Of Fame just three decades later in 2002. After the band broke up in 1991, David went on to record achievements in film, music and literature in his solo career in addition to several notable collaborations with other artists. He is clearly a man who has found exactly what he was born to do, and he continues to give live performances and be a major influence across multiple musical genres.
Where can I buy David Byrne tickets?
You can find his live concert tickets using the convenient services at StubHub. Its FanProtect guarantee assures you of valid tickets and a full refund if your event is cancelled and not rescheduled.
What is a David Byrne concert like?
David Byrne continues to tour extensively to pursue various musical and theatrical interests and projects, and he is always working on something innovative. While there is no way to know exactly what to expect from Byrne, anyone fortunate enough to be in the audience is sure to have a positive and uplifting musical experience that broadens their appreciation of music and life.
What is the mood of David Byrne's music on the American Utopia Tour?
In a tweet, Byrne called this tour "the most ambitious show I've done since the shows that were filmed for Stop Making Sense," referring to the 1984 Talking Heads movie. The overall takeaway from the creations of David Byrne for the American Utopia Tour is a sense of optimism for the future, expressed by taking delight in the redeeming qualities of life on Earth today.
Will David Byrne be doing any hits from the Talking Heads on this tour?
Songs on the current set list for every venue scheduled on the tour include classic hits originally performed by the Talking Heads, such as "Once in a Lifetime," "This Must Be The Place (Naive Melody)" and "Burning Down the House."
How many songs are on the setlist for a David Byrne tour?
The standard setlist is 17 songs, but a double encore adds three more: two for the first and a final one for the second.
Which artists are similar to David Byrne?
Byrne's offerings often defy description, so he is generally in a category all by himself. Performers he has worked with include Fatboy Slim, St. Vincent and Thievery Corporation.
Back to Top
Epic events and incredible deals straight to your inbox.