There aren't any Events on the horizon right now.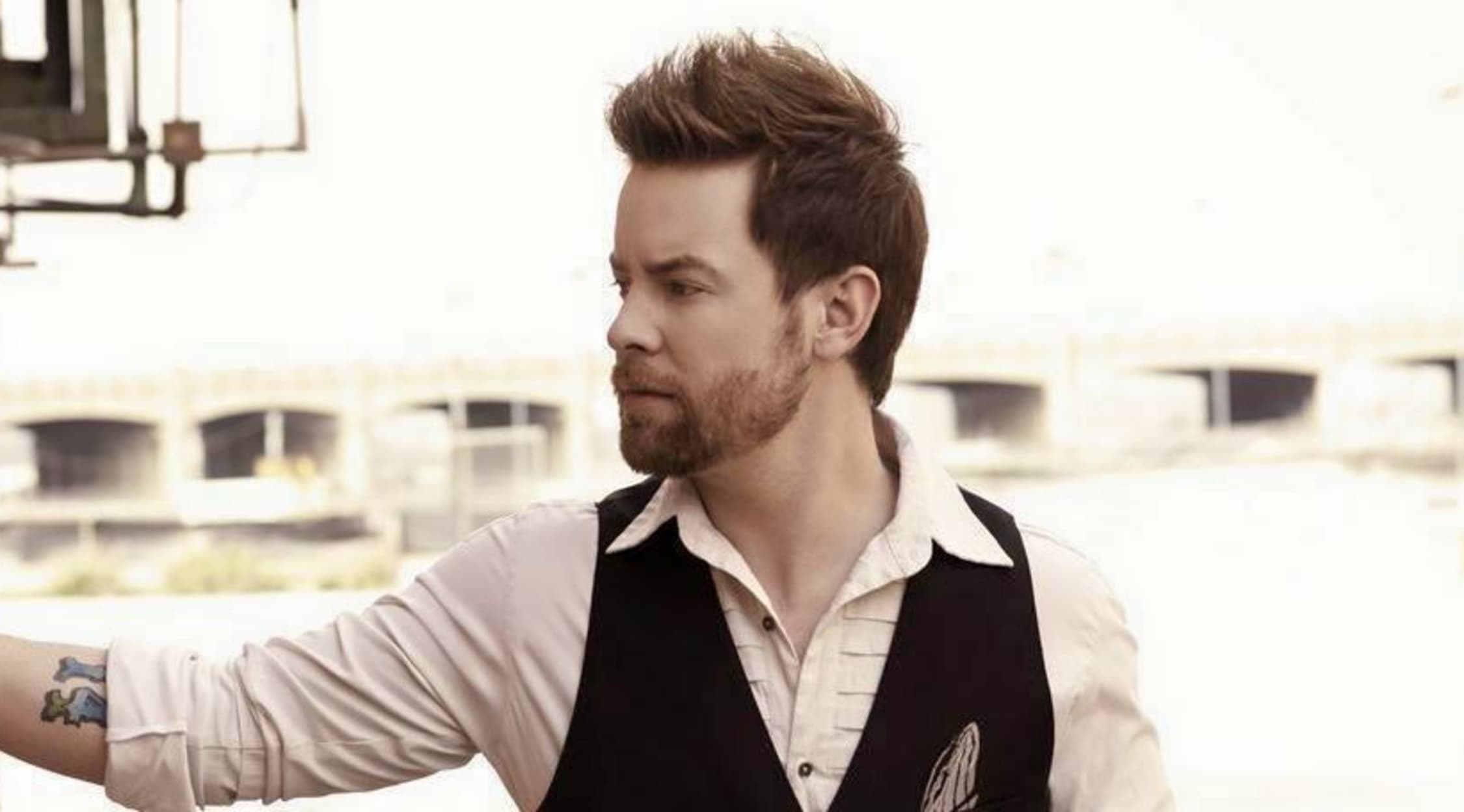 Rovi
David Cook Tickets
David Cook Schedule
Music fans love a good story that give hope that all of us may one day have the possibility of reaching the fame of the stars we eagerly await to see play shows. In the case of David Cook, he worked his way up from pouring drinks for patrons in the service industry to offering his unique take on rock music to the world. This star rose to fame with the assistance of the television series, American Idol. During the season finale of Season 7, the singer and guitarist, David Cook, became an idol before the America. This designation was not taken lightly, as American Idol has been one of the more popular television series in the United States. Coming out of the show, David Cook's single, "The Time of My Life," has grown in popularity. That is not all, as David Cook has since seen a number ofhis tracks chart on the Hot 100. Now David Cook is touring a number of cities across the United States, so don't miss out on seeing him play live. Catch his live performance at the following venues: The Soiled Dove Underground in Denver, Colorado; The Cedar Cultural Center in Minneapolis, Minnesota; 3rd and Lindsley Barn & Grill in Nashville, Tennessee; Rams Head Tavern in Annapolis, Maryland; Tupelo Music Hall in Londonderry, New Hampshire; Gramercy Theatre in New York, New York; House of Blues in New Orleans, Louisiana; and more. David Cook has a long line of shows in store for his fans, so get your tickets now!
About David Cook
As the story goes, David Cook took up music at a young age to impress a girl. In his case, it was the violin and the young girl was in orchestra. It was not until seventh grade that his father bought him a Fender Stratocaster to continue exploring his musical ambitions. His parents were supportive and even helped to educate their son about diverse musical genres. According to David Cook, "My parents had eclectic record collections. My mom liked Kenny Rogers and my dad was more into Boston, Kansas and Dire Straits. The first cassette tape I ever bought was by Kris Kross. I was into Boyz II Men for a while. When I was 13, someone played me the song, 'Closer,' by Nine Inch Nails and once I got past the audacity of the lyrics, I really enjoyed the song. So I backtracked through rock, which got me where I am now."
By the time David Cook reached high school, he formed a band with one of his friends and became involved in musical theater. After graduating, he attended Central Missouri State, where he managed to focus both on his studies and further develop his band, Axium. By the time he graduated, he was put in a position to choose between a career as a graphic designer or musician. He decided to follow his passion with music and moved to Tulsa. In order to create an album, his friends came together to provide financial assistance to complete, Analog Heart. The album was met with regional fame and led to the receipt of an URBY award by the Urban Tulsa Weekly for Best Independent Album.
While working on his second album, Cook's brother, Andrew, decided to try out for American Idol. Andrew wanted David to help support him in this endeavor. At first, David Cook was not interested, but eventually came around. According to David Cook, "At the last minute, I decided to do it. Andrew and I were in the same group of four for the first audition and he didn't make the cut. It was very awkward. I turned to him and said, 'Is this something you want me to do? Because if you don't, I won't.' And his response was, 'If you don't, I'll beat your ass.' So it's entirely his and my mother's fault that this happened to me, and I'm very grateful." It was impressive that David's brother was supportive of him in spite of not making it onto the show himself. It proved to be a huge boost to David Cook's career as a musician.
David Cook Trivia
Prior to American Idol working out for David Cook, he tended bar to make a living. This is after he decided to take the path that led to the fruition of his musical ambition instead of working as a full-time graphic designer.
David Cook Hits
Prior to becoming another American Idol, David Cook had released his own album in 2006. It was entitled, Analog Heart. After American Idol, David Cook released the following: "The Time of My Life" and "Light On." The song, "Light On," was what featured on his major-label debut album. David Cook's second album, This Loud Morning, was released in the summer of 2011.
David Cook Live Show Experience
Fans of American Idol and this incredible singer-guitarist know not to miss out on getting tickets to see David Cook play in concert. StubHub offers an easy solution to get your tickets, so take a look at the schedule and purchase them now. If you hadn't guessed, winners of American Idol sell out there shows. Get your tickets now!
Back to Top
Epic events and incredible deals straight to your inbox.