We didn't find any Events nearby, but here's what's happening in other cities.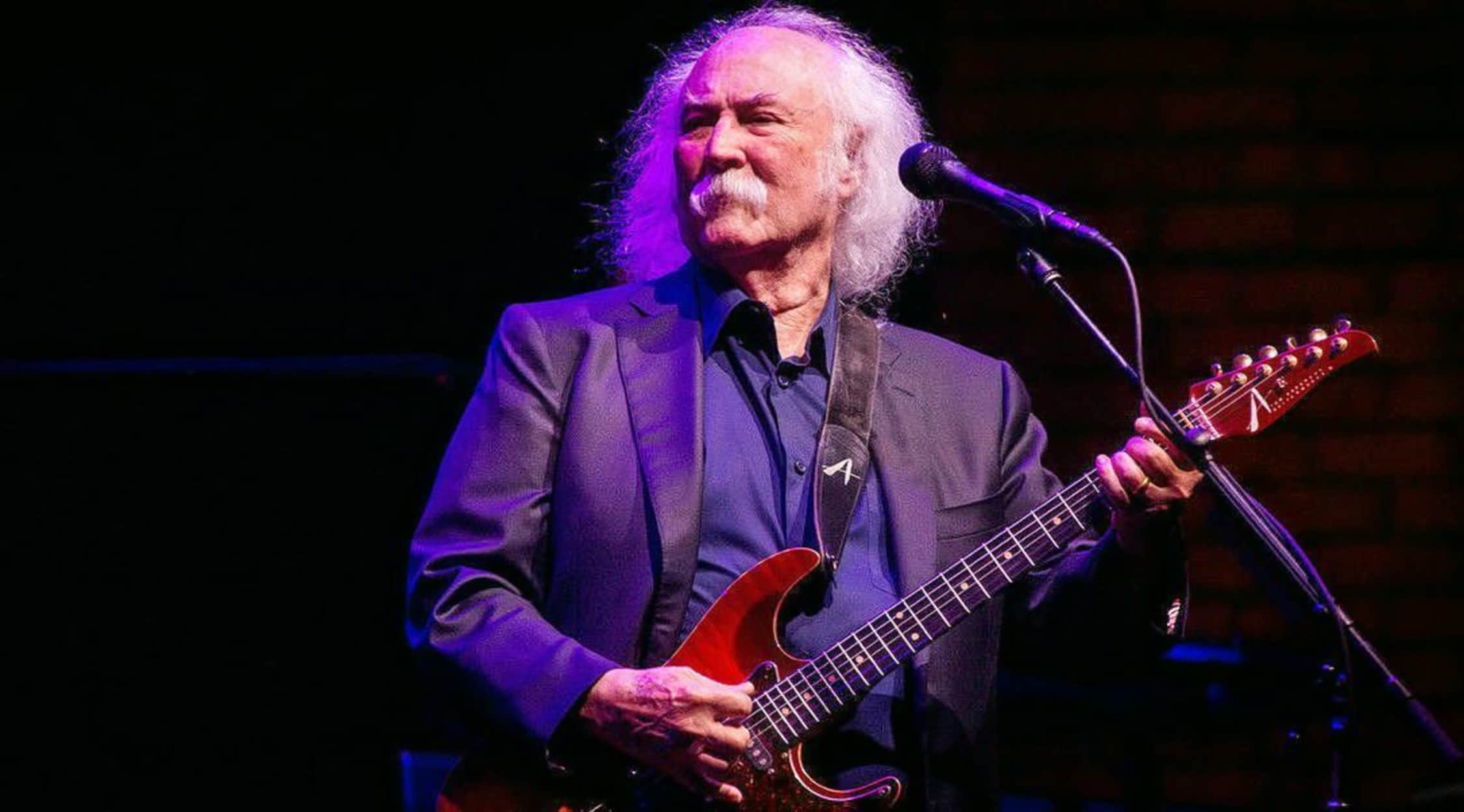 Alamy
David Crosby Tickets
David Crosby Tickets
David Crosby has been a steady, influential voice of the American folk rock scene since the 1960s. He is primarily known for his work with the bands the Byrds and Crosby, Stills & Nash, also known as Crosby, Stills, Nash & Young, but he has also branched out on his own as a solo artist. David Crosby is a two-time member of the Rock & Roll Hall of Fame for his work with both the Byrds and CSN. In 2019, filmmaker Cameron Crowe made a documentary of his life and music called David Crosby: Remember My Name.
Folk Hero
Though born in Los Angeles, David Crosby spent the early part of his career in Chicago and the Greenwich Village folk scene in New York City after dropping out of college. Around 1964, he met Jim McGuinn, Gene Clark and Michael Clarke through various connections, and together, they agreed to form the Byrds. The band's debut album, Mr. Tambourine Man, came out on June 21st, 1965, and achieved Top 10 showings in the US and UK. The eponymous single "Mr. Tambourine Man" proved to be an immediate hit and reached No. 1 on the charts. Crosby would record several more albums with the Byrds, but their relationship soon became frayed. After his departure from the Byrds, Crosby joined up with Stephen Stills and Graham Nash. This collaboration would form the most successful arc of Crosby's long career. The self-titled debut album Crosby, Stills & Nash sold more than 4 million copies in the US. After Neil Young joined the band, they released a follow-up album, Deja Vu, which sold more than 7 million copies in the US. The band would continue to release albums up until 1999, after which they would still tour together on the road. David Crosby also embarked on a solo career with the release of If I Could Only Remember My Name in 1971. He would return with Oh Yes I Can in 1989 and Thousand Roads in 1993. Between 1996 and 2004, he formed a new band with his son James Raymond and guitarist Jeff Pevar, which would produce four more albums. In the 21st century, he has split his time between tours and solo projects. David Crosby has received Grammy Award nominations on nine separate occasions, including Best Country Vocal Collaboration, Best Pop Vocal Performance by a Group and two nominations for Album of the Year. His sole win came in 1969 for Best New Artist of the Year.
Where can I buy David Crosby tickets?
If you want to catch a David Crosby concert, you can purchase your tickets at StubHub.
Is David Crosby touring in 2019?
David Crosby is currently on his Sky Trails Tour. He is making appearances throughout the United States between August 11th and September 17th of 2019.
Where is David Crosby playing?
David Crosby is playing in venues all across the country, including the Neptune Theatre in Seattle, the Red Rock Casino Resort & Spa in Las Vegas and Damrosch Park in New York City. He is also making an appearance at the Philadelphia Folk Festival in Upper Salford, PA.
What is David Crosby's tour set list like?
David Crosby plays a selection of hits from across his entire music career, including "In My Dreams," "Tracks in the Dust," "Guinnevere," "Deja Vu," "Wooden Ships," "Naked in the Rain," "Delta," "What Are Their Names," "Long Time Gone," "Almost Cut My Hair" and "Ohio." The set list may be subject to change at any time.
Who are the members of David Crosby's band?
Crosby's current touring band is known as the Sky Trails Band. It consists of Crosby's son James Raymond on keyboard, Jeff Pevar on guitar, Mai Leisz playing bass guitar, Steve DiStanislao playing drums and Michelle Willis providing backup vocals and keyboard.
Which artists are similar to David Crosby?
If you enjoy the music of David Crosby, then you should also check out fellow Grammy-winning folk-rock singers Joni Mitchell and James Taylor.
Back to Top