There aren't any Events on the horizon right now.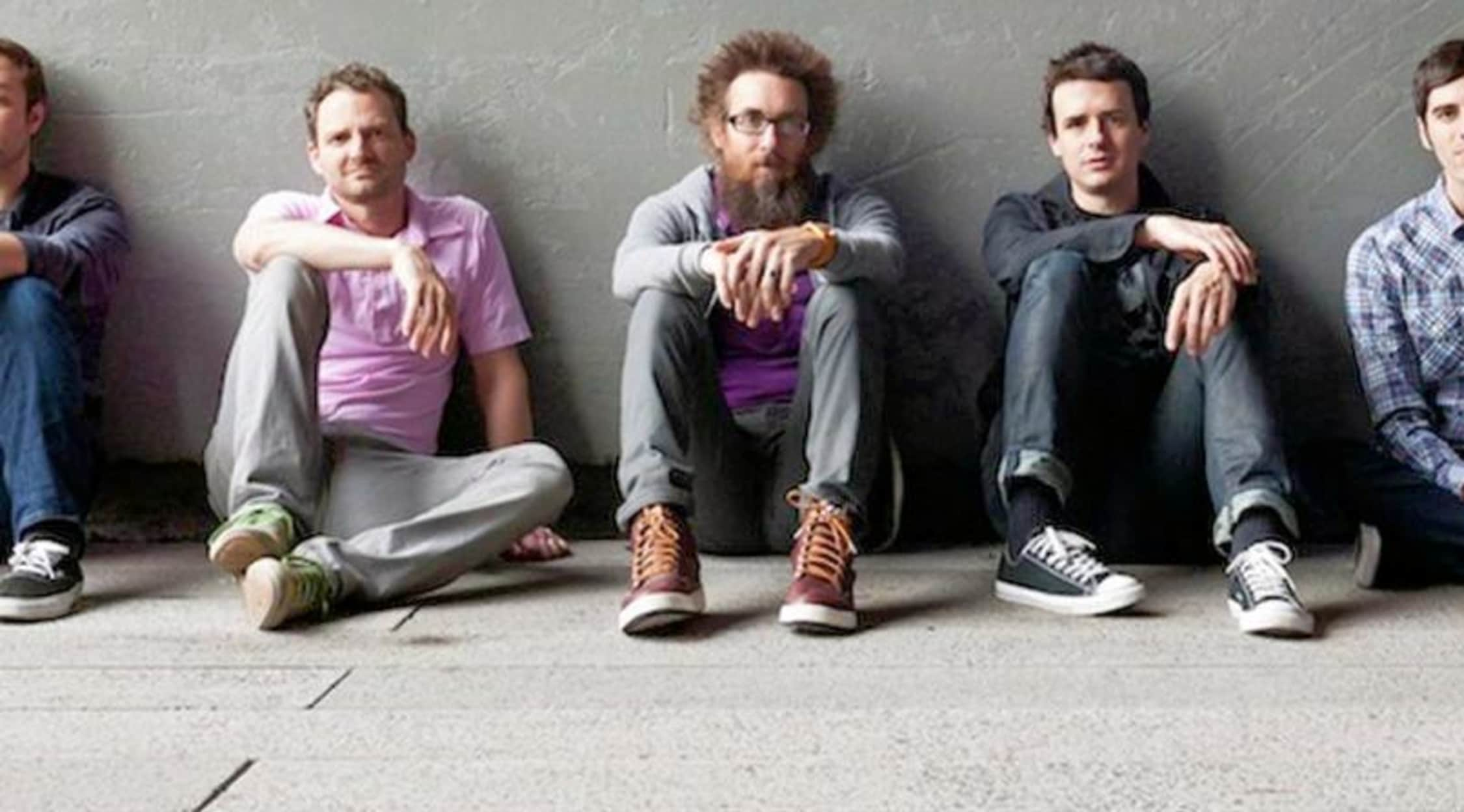 Rovi
David Crowder Band Tickets
David Crowder Band Concert Schedule
When it comes to Christian rock, there are few acts bigger or better than the David Crowder Band. Although the David Crowder Band disbanded in 2012, they are regarded as one of the most beloved acts in the genre. David Crowder has since embarked on a solo career under the moniker Crowder, and fans flock to see him in concert time and time again. So when the talented David Crowder bring his hit Christian rock songs to a venue near you, make sure that you are in the audience to witness the excitement, the energy, and the positive vibes. Your best place to secure tickets to a Crowder show is right here on StubHub, where you could snag your tickets in a matter of minutes!
Beginning this February, some of the hottest acts in contemporary Christian music will be hitting the touring road for the Rock and Worship Roadshow. In addition to Crowder, acts that will be performing on this awesome worship tour include acts like Mercy Me, Matt Maher, and Tedashii. This is definitely one of the most buzzed about events in the world of contemporary Christian music, which is why you should act fast to secure your tickets before they all sell out! The Rock and Worship Roadshow is bringing your favorite Christian rockers to cities like Dallas, Springfield, Chattanooga, Mobile, Southaven, Indianapolis, Carbondale, Columbus, Boise, Kent, Louisville, Pittsburgh, Fresno, Phoenix, Colorado Springs, Spokane, Lubbock, Bossier City, Austin, and more! So if Crowder is heading your way in the near future, make sure to act fast and grab your tickets on StubHub before they all sell out!
David Crowder Band Background
The David Crowder Band's roots can be traced back to the Christian university, Baylor University. When Crowder discovered that most of the students at Baylor didn't attend church, he decided to take matters into his own hands, so he formed his own church, the University Baptist Church. He may have still been a student, but Crowder quickly became one of the most beloved pastors around. Not only did he take on the role of the pastor, but he also led worship, which eventually evolved into his rock project. After releasing a few EPs and CDs, the David Crowder Band became one of the most buzzed about acts on the contemporary Christian scene. They took their show on the road, and they received an overwhelmingly positive reception from fans and music lovers. At the heart of their music is the message of worship, but their sound is incredibly accessible. The David Crowder Band blended together numerous different genres and styles to create an irresistible sound. Some of the sounds you might hear in a David Crowder Band album include bluegrass, rock, alternative, and folk.
Over the years, several David Crowder Band albums have scored spots on the Billboard music charts, and they are still considered one of the biggest names in the contemporary Christian world. In 2012, the David Crowder Band performed its last show together, but that definitely wasn't the last that fans would see of David Crowder. After the band dissolved, he formed a new collective called Crowder. Similar to his first band, Crowder blends together several different musical styles to create one of the hottest rock sounds around, which is why you should act fast to secure your tickets to one of these exciting shows! If you have already seen David Crowder in concert, you know why his performances are so highly anticipated. So don't miss out on this chance to see him again with Crowder and grab your tickets right here on StubHub!
Biggest Hits
With his new collective Crowder, this talented singer-songwriter has released one studio album, Neon Steeple (2014). This album peaked at number one on the US Christian chart and at number nine on the Billboard chart. He also released the hit single, "I Am," which has received extensive play on Christian radio stations. Some songs that you might recognize from his days in the David Crowder Band include hits like "After All (Holy)," "Let Me Feel You Shine," "SMS (Shine)," "How He Loves," "Everything Glorious," and "Here Is Our King."
Come see Crowder put on one of the most breathtaking shows of the year—grab your tickets right here on StubHub before it's too late!
Trivia
In 2005, the David Crowder Band was nominated for Best Rock or Rap Gospel Album at the Grammys.
The Experience
Come check out one of the hottest Christian rock shows of the year! Whenever David Crowder takes the stage, you can expect an electrifying show. At one of these upcoming Crowder concerts, you are bound to be uplifted, inspired, and in awe of David Crowder's impressive musical style and message. So don't miss out on seeing the one and only David Crowder in concert and grab your tickets on StubHub today!
Back to Top
Epic events and incredible deals straight to your inbox.