We didn't find any Events nearby, but here's what's happening in other cities.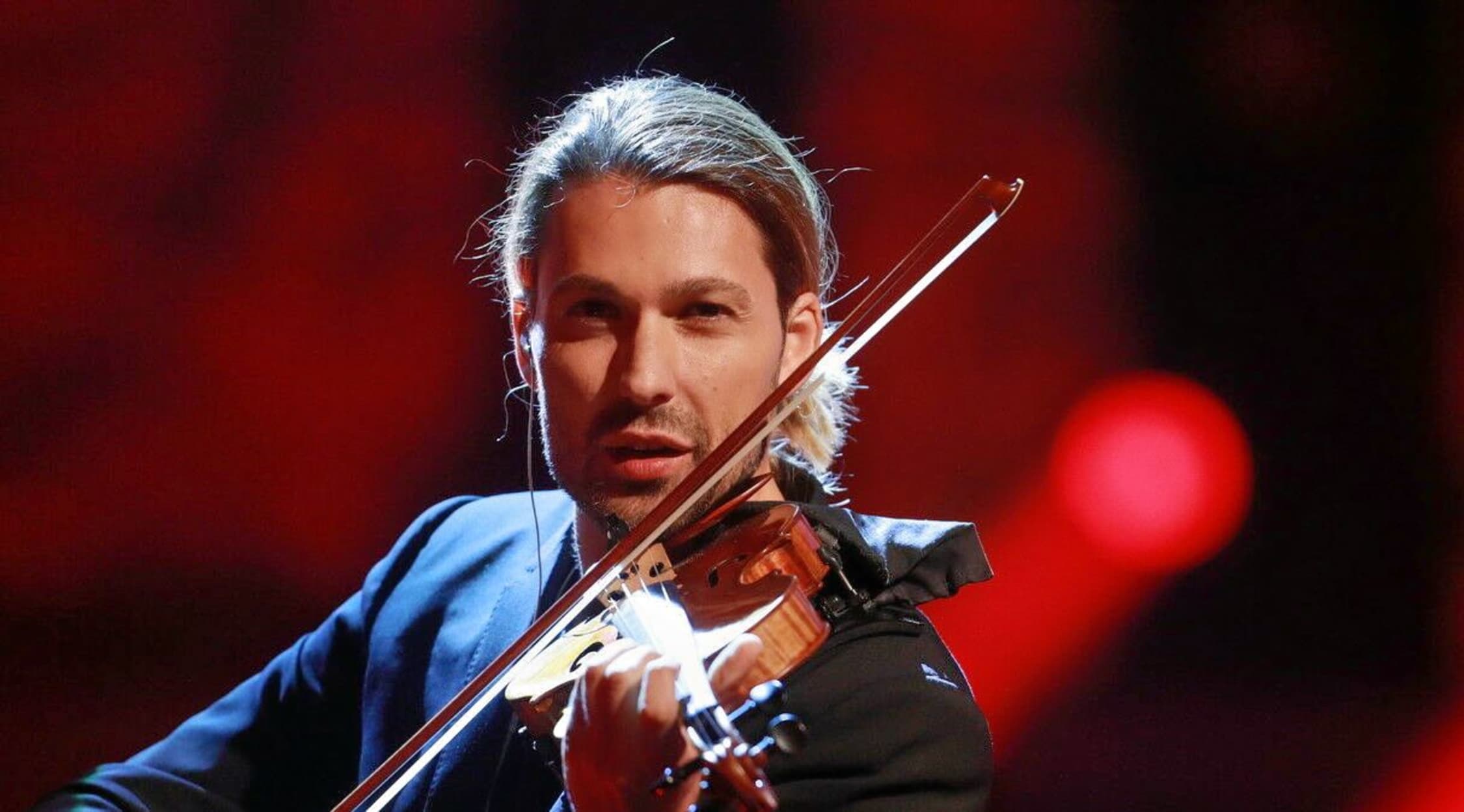 Alamy
David Garrett Tickets
David Garrett Schedule
Get ready for one of the most remarkable violin performances of your life! Contemporary virtuoso David Garrett is known globally for his remarkable fusions of rock and pop with classical music.
He is currently on tour promoting his new album, Music, and it is sure to be an unforgettable performance!
StubHub has you covered, so get your David Garrett concert tickets today, and count down the days until you get to see this magnificent musician in person!
The new year takes David Garrett to performances at The Fabulous Fox Theatre in Saint Louis, Missouri; the Arvest Bank Theatre at The Midland in Kansas City, Missouri; the AT&T Performing Arts Center - Winspear Opera House in Dallas, Texas; and the Cullen Theatre at the Wortham Center in Houston, Texas. Garrett will additionally be in Portland, Seattle, Sacramento, Anaheim and San Diego. He also has stops scheduled in the Midwest in Minneapolis, Milwaukee and Chicago before heading to the East Coast.
To see all of David Garrett's upcoming concert listings, all you need to do is click right here on StubHub. StubHub offers the latest and greatest information you need right at your fingertips. So what are you waiting for?! Check out StubHub now!
David Garrett Background
David Garrett started playing the violin at the tender age of four, having picked up his older brother's violin and really not ever letting go of it. By seven years old, Garrett was studying violin at the Lubeck Conservatoire.
When he was just 11, he performed for the German president Richard von Weizsacker. The German president was so beguiled by his performance, that he presented Garrett with his first Stradivarius!
And by age 12, Garrett began working with renowned Polish violinist Ida Haendel, and he frequently traveled to London and various other cities to meet her.
By the age of 13, Garrett recorded two CDs and surfaced on German and Dutch television. At around the same time, as the youngest soloist ever, Garrett inked an exclusive deal with Deutsche Grammophon Gesellschaft.
He was only 16 when he played with the Munich Philharmonic Orchestra.
Just two years later, he performed with the Rundfunk-Sinfonieorchester in Berlin, which has been highly regarded by critics.
It would seem that the child prodigy of the classical world would be satisfied to continue his career in that classical field, but Garrett had other ideas. "I never stopped playing classical music," he said. "But when you become really accomplished on the violin, you can literally do anything. It's just a matter of what you really want to do with music."
He added, "I try to see classical music in a new perspective, while on the other hand, I want to integrate elements of classical music into pop, yet leave its original energy intact."
Garrett left home at the age of 17 and enrolled in the Royal College of Music in London, where he studied for only one semester.
In 1999, he relocated to New York to attend the Juilliard School. In 2003, he won the Composition Competition of Juilliard School with a composition he formulated in the style of Johann Sebastian Bach. He was also one of the first to study under Itzhak Perlman and graduated in 2004.
David Garrett continues to captivate audiences today with his authentic brand of music. To find out where he is headed next, be sure to click right here on StubHub. StubHub has you covered when it comes to all of David Garrett's performances and more! So don't wait, and check out StubHub for David Garrett's latest concert listings right now!
David Garrett Hit Albums
In almost two decades, Garrett has released 15 albums; been featured on two albums; and has four DVDs. His albums include: Mozart: violin concertos (with Claudio Abbado) (1995); Violin Sonata (1995); Paganini Caprices (1997); Tchaikovsky, Conus: Violin Concertos (1997); Pure Classics (2002); Free (2007); Virtuoso (2007); Encore (2008); Classic Romance (2009); Rock Symphonies (2010); Legacy (2011); Music (2012); 14 (2013); and Garrett vs. Paganini (2013).
David Garrett Trivia
Not only was Garrett a child prodigy, but while in New York at Juilliard School of Music, he supplemented his income by working as a model, appearing in Vogue and on the catwalk for Armani. Garrett also holds a Guinness World Record for World's Fastest Violinist!
David Garrett Concert Experience
David Garrett delivers a live concert performance you just can't afford to miss! He puts his own spin on rock classics that are remarkable! You will revel in every superb instrumental performance.
His colorful repertoire includes Queen's We Will Rock You; Coldplay's Viva La Vida; Nirvana's Smells Like Teen Spirit; as well as fusing the James Bond theme with Led Zeppelin's Whole Lotta Love, culminating into Whole Lotta Bond.
To catch an upcoming David Garrett concert, be sure to sign up for event updates right here through StubHub. Why wait to read about it in the papers when you can be informed automatically when David Garrett or any of your other favorite musicians are headed to a venue near you? Take a look today!
Back to Top
Epic events and incredible deals straight to your inbox.