There aren't any Events on the horizon right now.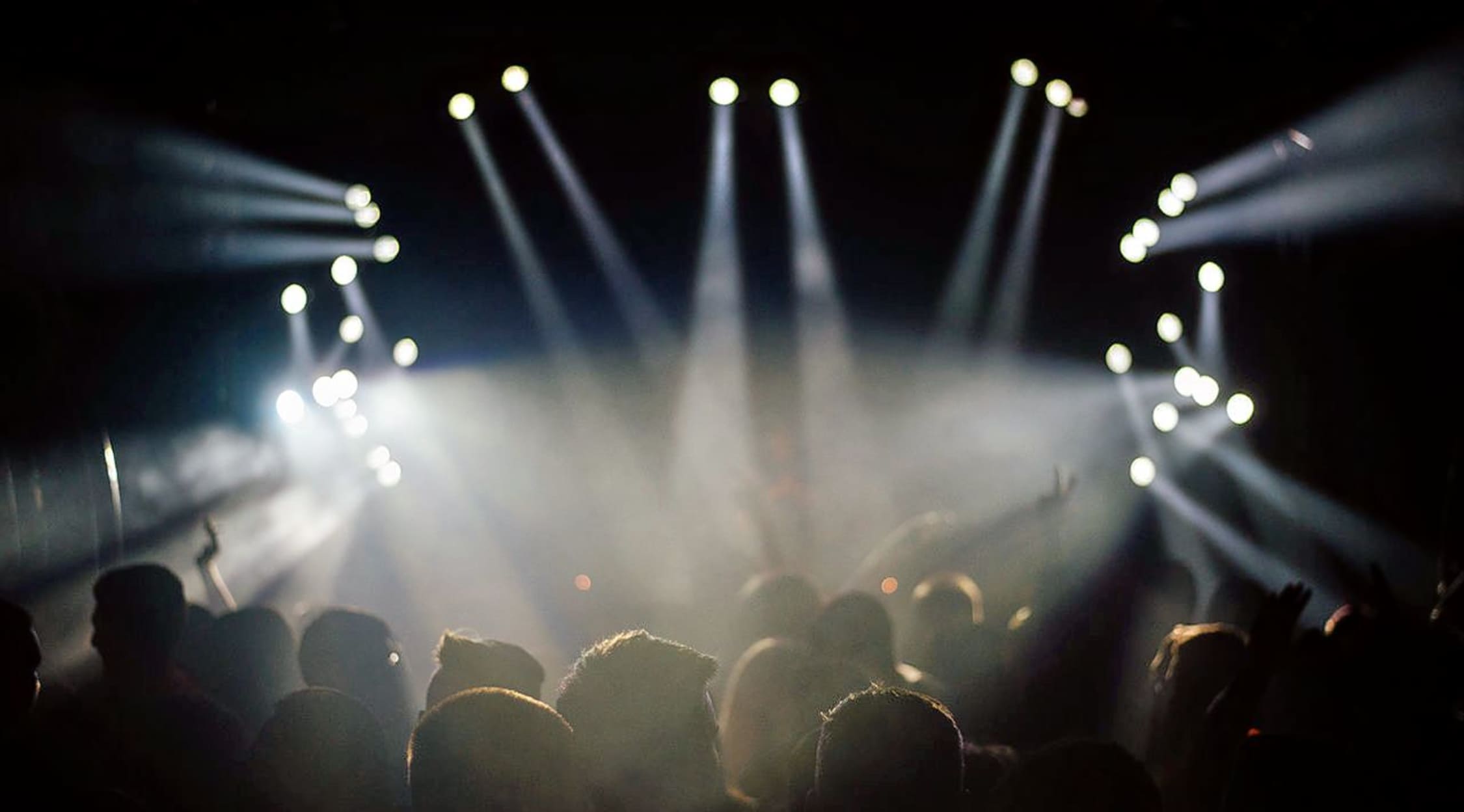 Stocksy
David P Stevens Tickets
David P. Stevens – The 2016 Tour
Whether he is performing at the coolest festivals or the most intimate and exclusive venues, David P. Stevens puts on a jazz show that you will never forget. You can see him all over the United States at venues including Yoshi's in Oakland, St. James Live in Atlanta, Spaghettini's in Los Angeles, and more! Don't miss out on your chance to see David P. Stevens live – get your tickets today!
About David P. Stevens
Most of today's urban jazz musicians wait a few years between each album, but multi-talented guitarist and composer David P. Stevens lives up to the name of his critically praised 2013 record, Epiphany. The versatile musician, who headlined alongside luminaries such as Alex Bugnon, Phil Perry, Rick Braun, Jeff Lorber, and Najee at the Capital Jazz SuperCruise in 2013, was thrilled by the opportunity to play on that album with guest artists such as Elan Trotman, Carol Riddick, Frank McComb, Gerald Veasley, and Gerald Albright. Deeply energized by the experience and inspired by his increasing success as an up-and-coming artist in the jazz scene, Stevens immediately returned to the studio to compose and produce Mr. Guitar, an opus that tells the amazing tale of his complex musical development over the course of 11 songs.
Rather than adopt the usual independent artist approach and recruit various legends to bolster his material, Stevens supports his jazzy, crisp electric guitar and catchy melodies with vibrant production styles (including his own scatting and dynamic vocals) and asked up-and-coming, independent smooth jazz artists to join in the fun. "One for Grover", Stevens' funky and fluid tribute to prominent saxophonist and fellow Philadelphian Grover Washington, Jr., finds the guitarist vibing with another Philly sax guy, Andrew Neu. The song was the most recent addition to the Smooth Jazz chart on Broadcast Data Systems (BDS). Other emerging artists featured on Mr. Guitar include the top neo-soul musician Jaguar Wright, keyboardist Gail Johnson, and saxophonists Jeanette Harris and Elan Trotman.
Adding touches of emotional depth and humor to an effort that narrates Stevens' tale with a combination of world music, rock, gospel, R&B, and jazz, Mr. Guitar starts off with an electronic music DJ slyly telling listeners to turn up the volume on "Headphones". "Fans" features a hysterical conversation with comic Chase Lamar Smith.
As a child in church, Stevens played gospel music. His development as a guitarist involved his love of R&B, rock, jazz fusion, and R&B/jazz in the style of George Benson. When Stevens saw Norman Brown play a local show in the early '90s (this was when Brown was just starting to become known in the urban jazz scene), he was impressed by how easily Brown fired up the audience with his rockstar persona and natural charisma. From then on, Stevens was determined to build his own career as a jazz star.
The tracks on Mr. Guitar narrate the story of Stevens' influences and who he is as an artist. It is a collection of original works that combines all of the disparate elements that influenced his evolution as an artist and a musician. If the story were told in prose, it would describe a young man growing up in Philadelphia, playing in gospel and jazz bands, observing his guitar teacher in studio sessions, watching some incredible recorded shows, constantly carrying his guitar around, and daydreaming in school about someday doing just what he is doing now.
A versatile artist, Stevens played the piano as a child. At the Church of God, he played guitar and drums, developing a vibrant performing style as a gospel musician. He spent his youth playing in gospel and jazz bands, aiming to develop the sound and stage presence of Norman Brown, one of his heroes. As Stevens developed his reputation as a skilled urban jazz artist, his fan base expanded. With his earliest album releases, he went from performing at any Philadelphia dive where they allowed jazz to premier clubs such as Relish, Warmdaddy's, and North by Northwest. Stevens and his band also performed on various stages in Maryland, the Woodrow Wilson Festival, and the legendary Blues Alley in Washington, D.C.
He has also played at the Jazz Base in Reading, NYC's The Iridium with Alex Bugnon, and The Harlem Meer Festival. Over the last couple of years, Steven also completed a full European tour with stops in Germany, Switzerland, and Austria. As well as performing on the Capital Jazz SuperCruise, Stevens has participated in the Berks Jazz Fest's All-Star Jam Festival for the last three years, sharing a stage with luminaries such as Scott Ambush of Spyro Gyra, Nick Colionne, and Gerald Albright. One of the things Stevens is known for is bringing a bottomless live energy to the stage and using many exciting performance elements, such as backing vocalists.
Previous Hits
David P. Stevens' 2015 album Mr. Guitar received a rave review from tastemaking music journalist Jonathan Widran. Widran noted that although Stevens is rapidly emerging as a top independent contemporary urban jazz artist, he is still at the point where a single LP can make or break his career – which makes his freewheeling, triumphant Mr. Guitar such a stylistically diverse, deeply rooted listening pleasure. Most musicians on the cusp of real fame and more prominent concert dates would play it safe, sticking to a single pocket or flow and picking a mix of their best numbers with only commercial radio in mind. Stevens gives listeners lots of that, especially on the unstoppable "One for Grover" (which features Stevens' equally talented Philly peer Andrew Neu). Beyond the radio-ready cuts, however, Stevens is not afraid to share the real story, taking listeners on an adventure with surprising destinations, such as a club that plays rock/jazz dance fusion and South Africa. From Benson to Grover to Michael Jackson, listeners clearly encounter Stevens' influences and they see where he is taking them. Forward thinking, super thoughtful, and ultra-creative musicians like Stevens prove that there is still a lot of excitement to be found in the genre – especially with such ambitious adventurers making their way to the top.
Trivia
"A Child's Heart", an inspirational track from Mr. Guitar, features David P. Stevens' young daughter and son.
The David P. Stevens Concert Experience
Prepare to experience a jazz show unlike anything you have seen before. David P. Stevens consistently delivers one of the most thrilling and inventive live performances in the smooth jazz genre. His catalog of acclaimed songs rolls through genres such as R&B, rock, and world music. His distinctive flair for showmanship and his mastery of the guitar make the David P. Stevens concert experience as groovy as it is sophisticated. Don't miss out on your chance to see a real jazz visionary in action.
Back to Top