We didn't find any Events nearby, but here's what's happening in other cities.
1 Event within 150 miles from you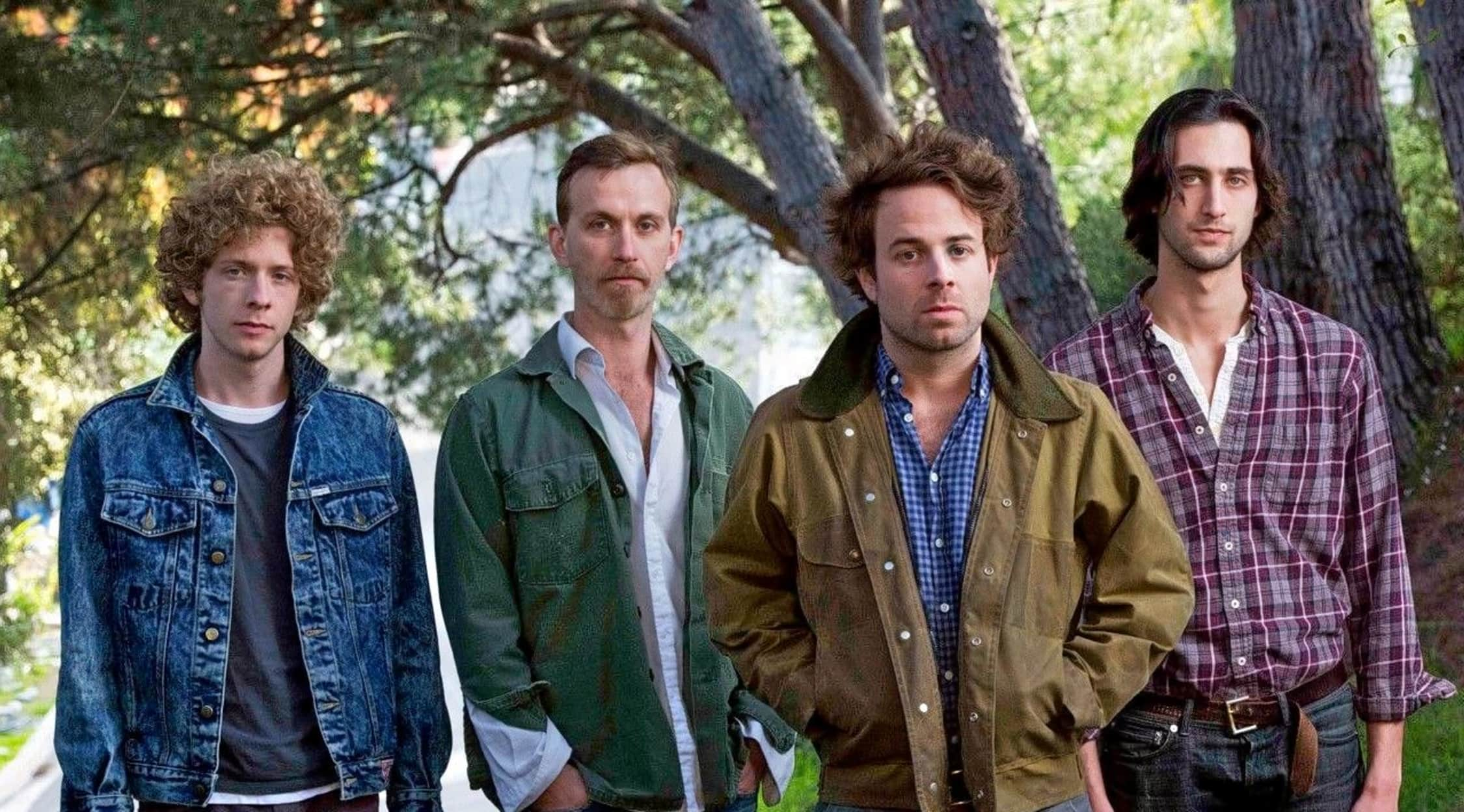 Rovi
Dawes Tickets
Dawes Tickets
Dawes formed in Los Angeles in 2009. The band developed out of a prior band, which was known as Simon Dawes. As the band evolved, it developed a folk-rock sound. This was in contrast to its prior post-punk sound. Dawes' first album was hailed as a triumph by outlets like The AV Club.
A Modern Laurel Canyon Sound
Dawes is known for creating languid sounding music with thoughtful lyrics. It also feature keys heavily in its compositions. This band has often been compared to acts like Crosby, Stills and Nash, Jackson Browne and Joni Mitchell. Those artists developed what came to be known as the Laurel Canyon sound in 1970s' LA. Dawes is seen by many as the inheritors of that legacy. In fact, the band made it a point to record its first album on analog equipment in Laurel Canyon. Dawes makes music that is atmospheric, intelligent and grown-up. This band is a big favorite with everyone from millennials to Generation X. While it was developing, members of Dawes jammed with musicians, including Chris Robinson, Conor Oberst, Pat Sansone and Benmont Tench.
Where can I buy Dawes tickets?
StubHub is your source for tickets to see Dawes live in concert. As the largest ticket marketplace in the world, StubHub's got the hookup for all the best events in your area.
Who are the members of Dawes?
Dawes is made up of Taylor Goldsmith, Griffin Goldsmith, Wylie Gelber and Lee Pardini. Taylor and Griffin are brothers, and the harmonies they produce together are remarkable. Taylor Goldsmith is the principal songwriter, vocalist and guitarist. Griffin Goldsmith plays drums. Lee Pardini plays keyboards, and Wylie Gelber plays bass.
Where is Dawes playing?
In 2019, Dawes is touring the country. It's playing everywhere from Huntsville, Ala., to Burlington, Vt. and Washington, DC. Dawes also plays festival dates, like the Newport Folk Festival and the Hinterland Music Festival.
What can I expect from a Dawes concert?
Dawes emerged at around the same time as many folk-infused bands in about 2010. However, unlike the novelty-tinged feel of Lumineers or Mumford & Sons, Dawes has stood the test of time. It has evolved into serious, widely admired artists who is viewed as a leader in the folk-rock space. Originally treated as a West Coast phenomenon, sort of a sophisticated answer to banjo-tinged pop, the band has made true believers of music fans across the country. From Houston to Boston and everywhere in between, Dawes' musicianship and showmanship have conquered audiences around the US. It's often described as a nearly perfect live band. Taylor Goldsmith makes a great frontman, and the rest of the band is extremely competent musicians. At about ten years into its career together, the members of this band function almost as a single organism. It sets a great tone for a great night out. A Dawes concert is a live experience that shouldn't be missed.
Which artists is Dawes influenced by?
Dawes is influenced by classic pop artists like The Beatles. As youngsters, the Goldsmith brothers were also influenced by the punk and post-punk acts of the early 1980s. Though it sounds a lot like Jackson Browne and Joni Mitchell, the band claims it didn't listen to those artists until it had been compared to them.
Which artists has Dawes worked with?
Dawes has performed live and recorded with Jackson Browne. It has opened for and performed with the incomparable Elvis Costello. Dawes has also taken the stage with unlikely ensembles, including the Baltimore Symphony Orchestra. Dawes' music has wide appeal for fans of many music genres. It plays everywhere from folk festivals to trendy clubs in hip cities.
Which artists are similar to Dawes?
Dawes has been compared to folk-rock acts like Blitzen Trapper and rockers Fruit Bats. They've also been compared to vintage-sounding, indie-blues artists like Houndmouth.
Back to Top
Epic events and incredible deals straight to your inbox.