We didn't find any Events nearby, but here's what's happening in other cities.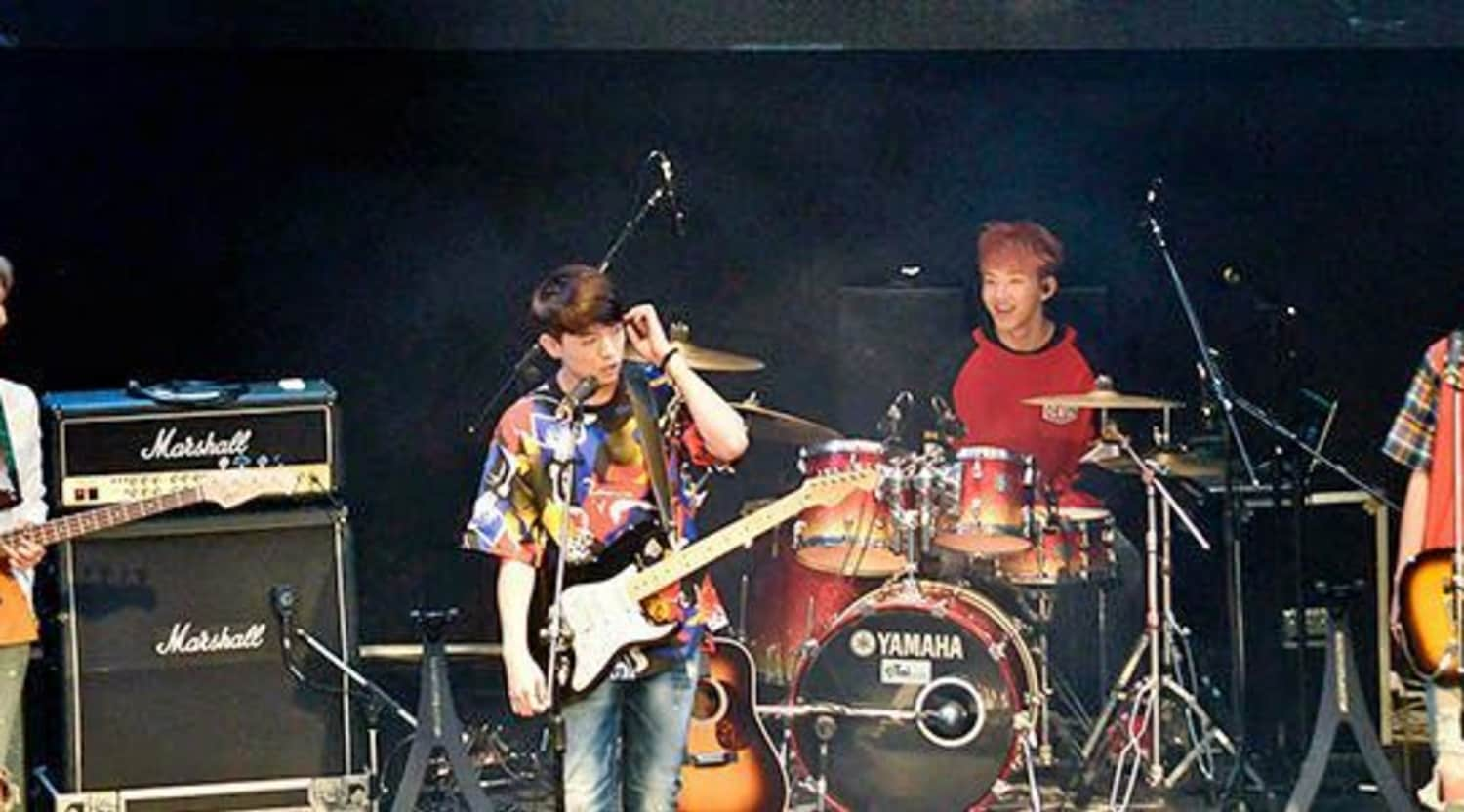 Alamy
Day6 Tickets
Day6 Tickets
K-Pop is slowly making it into mainstream music thanks to dancing and singing boy bands and girl groups coming out of Seoul. Day6 does not follow the same formula. The five-man pop-rock band is gaining global attention due to the vocal harmonization, catchy melodies and relatable lyrics. Since debuting in 2015, the band already topped Billboard's World Album chart and performed across the world through the Youth tour that made stops in Asia, Europe and North America.
Making it to No. 1
Formed by Korean entertainment company JYP Entertainment, Day6 was originally composed of six members. The band was introduced in 2015 with a debut EP The Day, which became an instant success after peaking at No. 2 on Billboard's World Album chart. Vocalist/keyboardist Junhyeok left the group in 2016 before the release of Day6's second EP Daydream, which was heavily influenced by Junhyeok's departure as evident in the song "Letting Go." The album cemented the boys' international success as it dominated Korean music charts and marked Day6's return to the Billboard charts. Day6 again created a new way within Korean music standards in 2017 with the Every Day 6 Project, a plan that would see the boys releasing two songs each month of the year. The project included songs like "I Wait," "You Were Beautiful" and "I Smile." The following year, Day6 made its debut in the Japanese music scene with the release of the song "If -Mata Aetara-" that was followed by a string of concerts across the country. The band also released Shoot Me: Youth Part 1 and Remember Me: Youth Part 2 in 2018, which was the third and fourth EP respectively. Day6 surprised fans in July 2019 with the release of its fifth EP "The Book of Us: Gravity" and the announcement of a second world tour.
Where can I get Day6 tickets?
StubHub is a global platform offering tickets to concerts, theater plays, sporting events and other live performances happening around the world. Get the most coveted Day6 tickets at StubHub now!
Which instruments do the members play?
The five-man pop-rock band from South Korea consists of Jae on lead vocals and guitars, Sungjin on main vocals and guitars, vocalist/rapper/bassist Young K, Wonpil on keyboards, synthesizer and vocals and drummer Dowoon.
What was the setlist for the Day6's Youth tour?
In June 2018, Day6 embarked on its 22-city Youth tour making stops in Asia, the Americas, Europe and Australia. The band performed a mix of its chart-topping singles and fan-favorite deep cuts that include "Be Lazy," "Better Better," "Congratulations," "Dance Dance," "Days Gone By," "Feeling Good," "First Time," "Freely," "How Can I Say," "I Like You," "I Smile" and "Shoot Me."
Is Day6 touring in 2019?
Yes, the group announced in July 2019 that it will embark on a second world tour "Gravity" starting on August 9, 2019, in Seoul, South Korea. The tour will include stops in New York and San Francisco in the US, Singapore, Jakarta, Indonesia, Bangkok, Thailand, Milan, Italy, the Russian capital of Moscow and Madrid, Spain.
What to expect in a Day6 concert?
The Youth tour marked Day6's first time being on a global stage. Having two native English-speaking members is an advantage for the band. Jae and Young K mostly engage with the crowd, while the other members try to bridge the language barrier by speaking in some English and Korean. In terms of performance, the band's set goes from energetic to melancholic in a snap. It gives fans time to headbang, jump up and down and time to recover while the band serenades them with love songs like "Congratulations" and "Man in a Movie."
What artists are similar to Day6?
Fans who love Korean Pop/Rock music like that of Day6 should also listen to music by CNBlue, The Rose, Seventeen, NCT 127 and GOT7.
Back to Top
Epic events and incredible deals straight to your inbox.